These cookies are so easy and so tasty. I got this recipe from one of the sweet teachers I use to work with. Long before I had C. and our family has been enjoying them ever since! I have a cookie exchange to attend and these are some of the cookies I am taking along.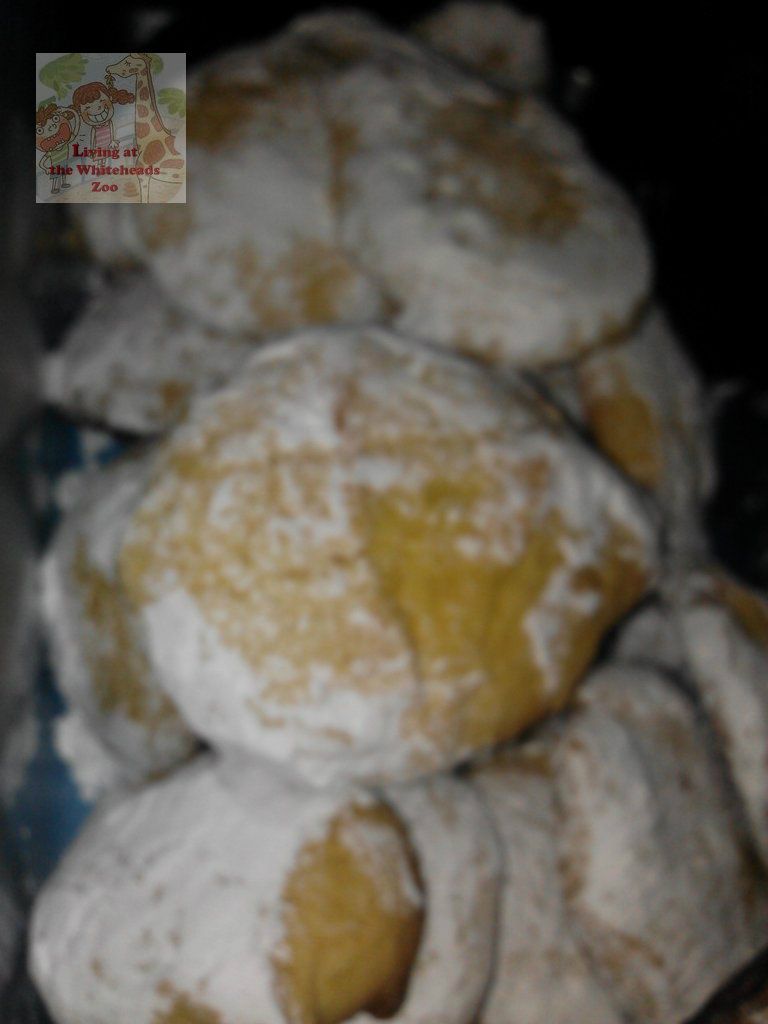 Aren't they pretty? They really are my picture doesn't do them just. OK so first you need a lemon cake mix. It doesn't matter which brand any will do. I always buy the cheapest myself.
To your cake mix you add 2 eggs and 1/2 cup of vegetable oil.
Mix them up well. Then drop by teaspoon onto a greased cookie sheet ( I just spray mine with Pam) and bake on 350 degrees for 10-13 minutes. My oven they take exactly 11 minutes. Let them cool down on and then roll in powdered sugar. That is it.
Do you have a favorite cookie recipe? Share it here we'd love to try it our or look it up!
Thanks,