The Christmas Cheer Bouquet arrived late evening and immediately put a smile on my face. Isn't that just what beautiful flowers do? Brighten ones day and make them smile. The Christmas Cheer Bouquet has roses, mini carnations, Christmas greenery and ornaments creating a lovely visual display. These
Christmas Flowers
have definitely brightened not only my day but my home. I can not believe how long they have lasted.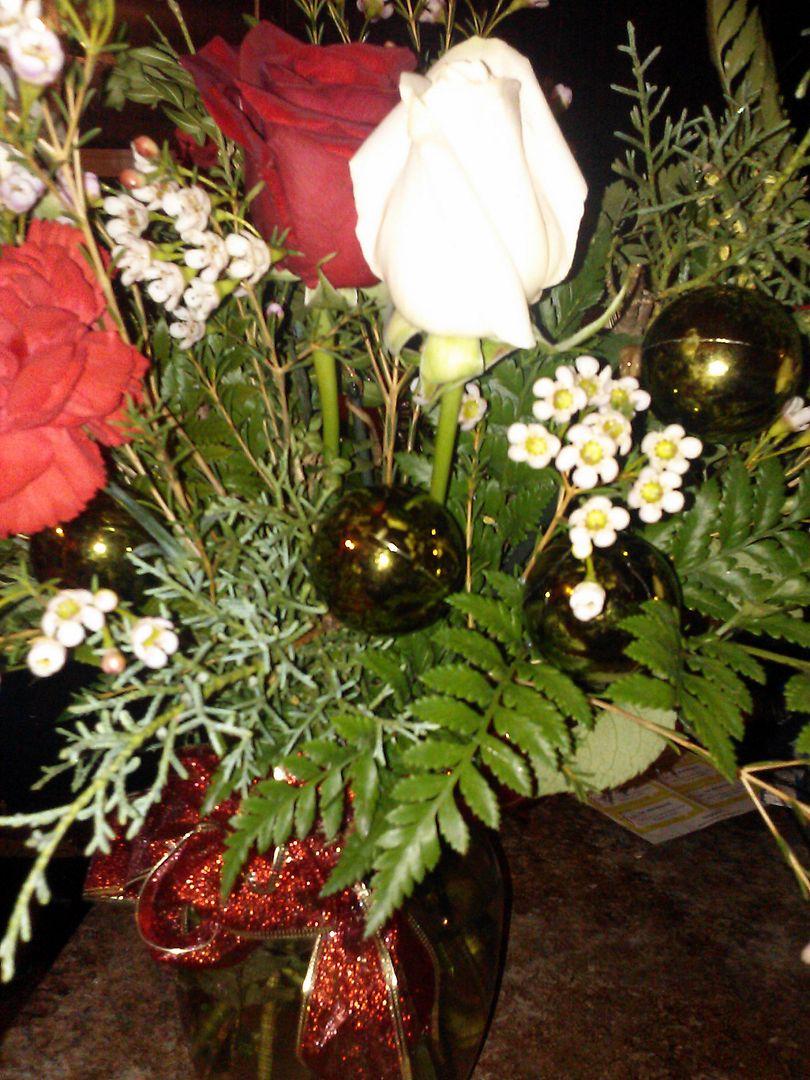 When my husband and I were first married we didn't have a lot of money and every now and again he would buy me flowers. At that time the crazy girl that I am I would get mad at him for spending the money on flowers and fuss. I have since learned that when a man gives you flowers say thank you. If you fuss and complain that man may decide to never give you a flower again. Wouldn't that be sad. I think it would.
From You Flowers has a lovely assortment of Christmas floral arrangements and centerpieces. I found several that I would love to receive or give. I think sending flowers is a lovely gesture for that person hosting Christmas . Perhaps a Mom or a Grandmother?
I have been quite pleased with my flowers. They are a week old and still looking fresh and lovely. The white roses are just beginning to droop. They may just last me until Christmas. From You Flowers are hand arranged by a local florist for delivery nationwide. This has been the perfect little arrangement to decorate my home. They arrived quickly, they were fresh and pretty, I couldn't be more pleased with my Christmas Bouquet.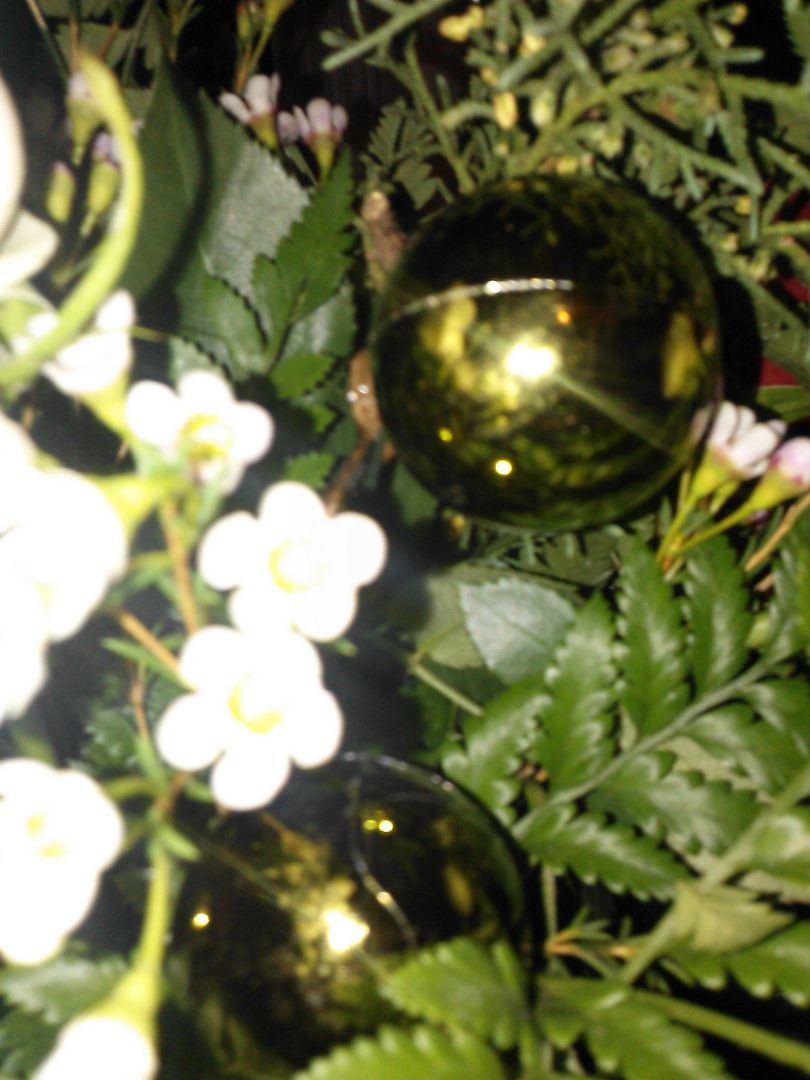 From You Flowers is offering you all a coupon for
FREE Delivery.
The discount is automatically applied with the link.
I received one or more of the products mentioned above for free using
Tomoson.com
. Regardless, I only recommend products or services I use personally and believe will be good for my readers.