Turn any old tire into a treasure. If you visit Pinterest you can find several really cute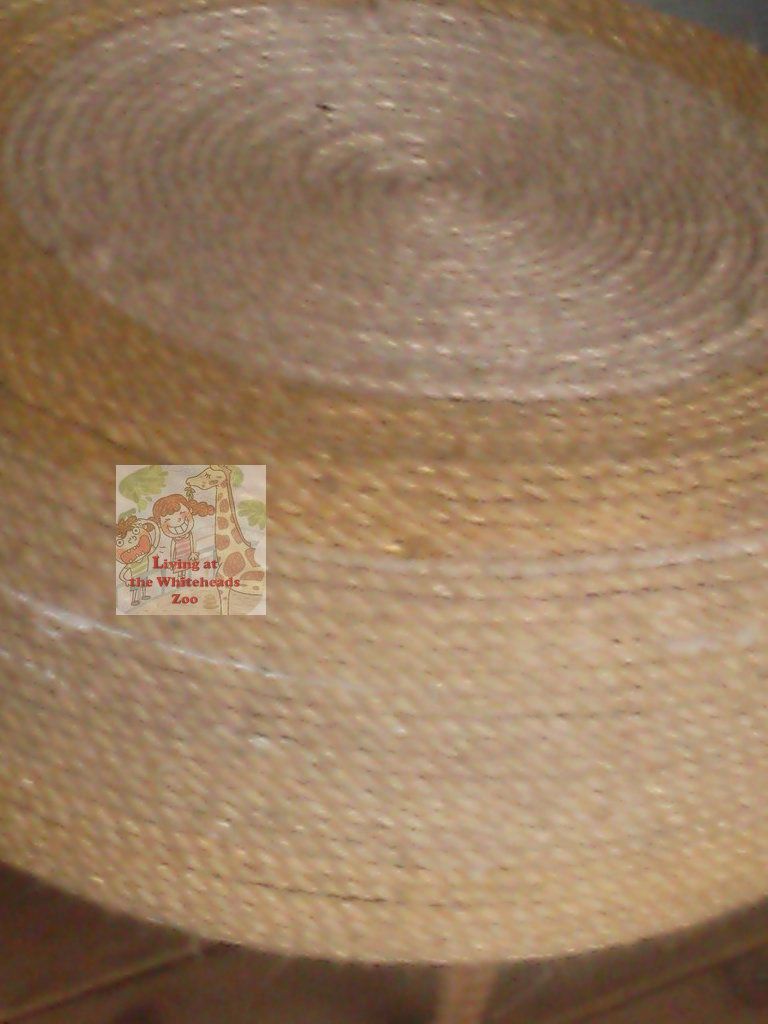 We repurposed an old tire into a super
COOL
foot stool for the porch. This Mama thinks it is cool anyway. I love how it turned out. I think you could get really creative with this project too. You could use different colors of rope or use patterned duct tape. The possibilities are endless if you let your imagination just go
wild .
The hardest part for this project was getting the man on board. He did not want an old smelly tire coming anywhere near the home front. Fortunately, fate intervened and we had to have a new tire leaving the ruined one up for grabs. We settled on making it for the porch. *the power of compromise
You will Need:
An Old Tire
Rope
Gorilla Glue
Legs (I bought at Lowe's)
One piece of wood the size of the center of your tire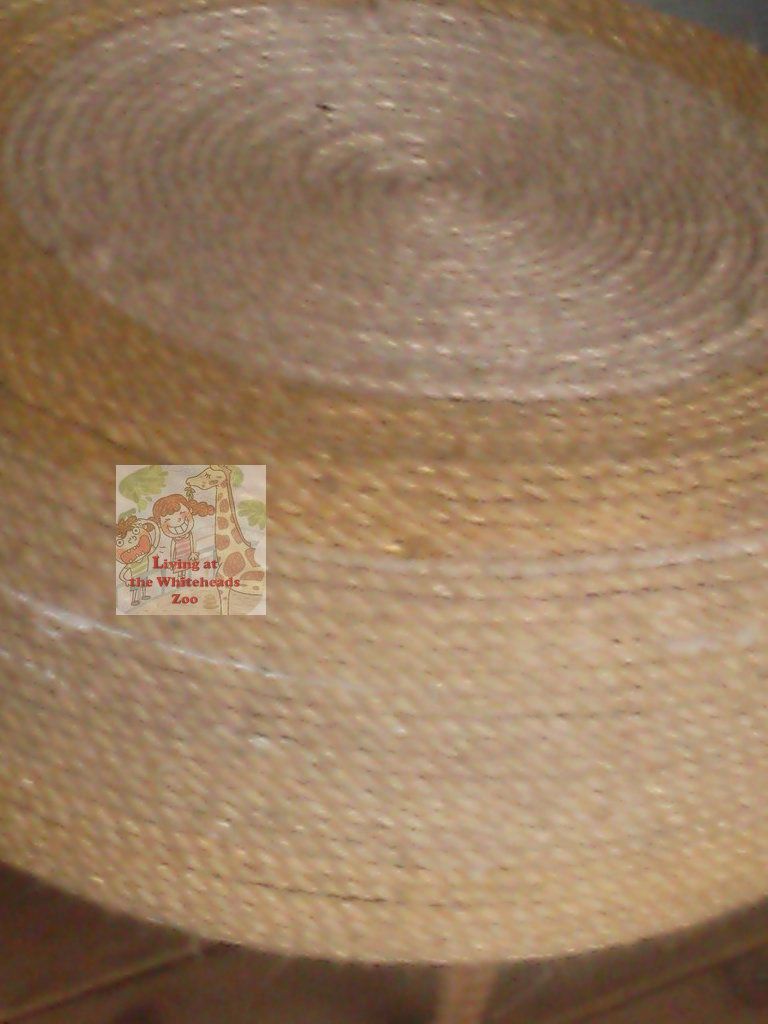 Hose your old tire down and get the grime and dirt off best you can. Then let it dry in the sun for a day or two.
Screw legs into the bottom of your tire.
Cut out a round piece of wood to fill the center of the tire up making it like a flat table top.
Start at the top and slowly work your way down wrapping rope and gluing down with Gorilla Glue.
There you have it a DIY project recycling an old tire. Enjoy!
If you decide to make your own feel free to leave a photo over on our
Facebook page
. I'd love to see your project!
Thanks ,

This post contains affiliate links.