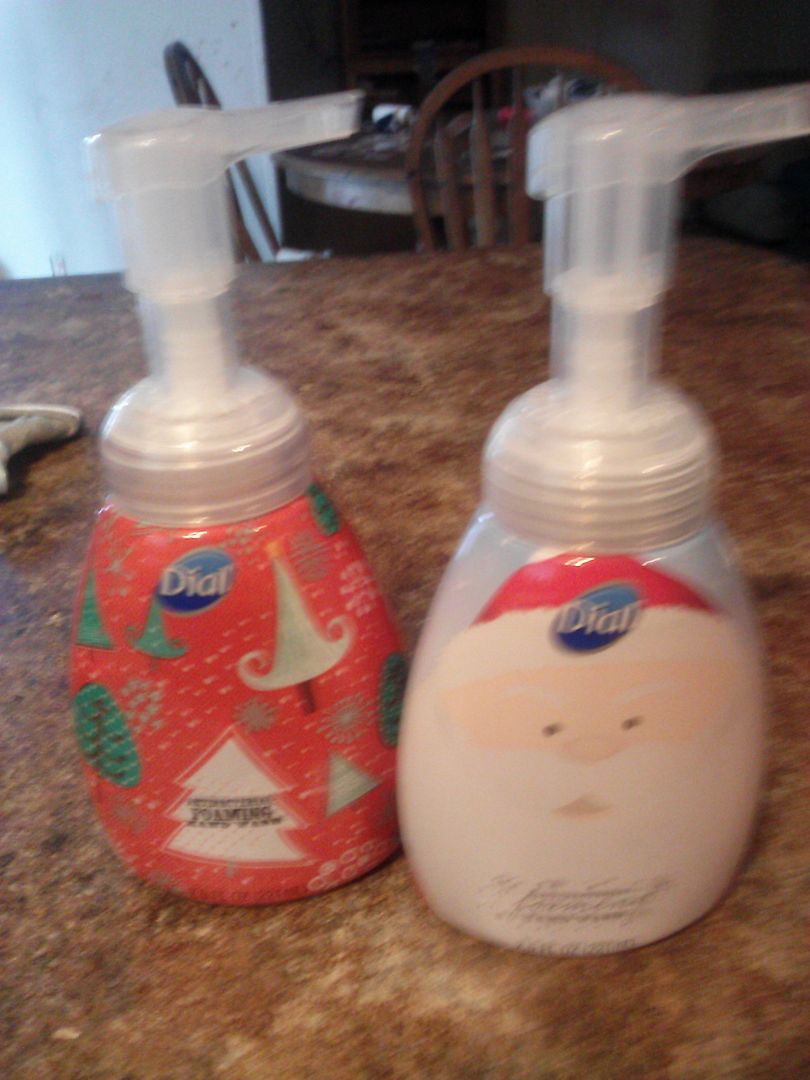 Dial Complete Foaming Hand Wash is all dressed up for the holidays. We're loving the cute designs that go right along with the rest of our festive decorations. The holiday collection features four festive designs Santa, Snowman, Candy Cane and Holiday Scene. Each design adds some cheer and holiday spirit to your sink area. That is just one of the things we are liking about the foaming
hand wash
.
Each fun bottle contains Dial Completes antibacterial foaming hand wash. This wash is
#1
recommended by doctors. The formula kills
99.99% of germs
.
I think this soap smells so good and my littlest helper loves the foam. It is so much easier to get him to wash with. I love having him at the sink scrubbing them hands and singing the wash your hands song. It always puts a happy smile on this Moms face. At least until he grabs the faucet hose and squirts me or dumps water into the floor.
It is important to me that I do whatever I can do to reduce the germ factor here at the Zoo. We all know that having sick children or being sick ourselves is just no fun at all. With the holidays we're out and about more often around even more germs . We're at a higher risk. I want to do whatever I can to reduce the risk of sickness . Dial Completes Antibacterial Foaming Hand Wash feels like a good decision to me. We like to use it, and we're reducing germs. I give it a Whitehead High 5.
disclosure: Dial provided a FREE sample of their Holiday Foaming hand soap so I could review them. However all of the opinions expressed here are my own. Thank You Dial Soap.