I am behind with my holiday posting. Christmas has come and gone and I'm discovering I had quite a bit of holiday goodies to share but never got around to it. You all know how that time of year can be.
Here are a few photos from the cookie party. We had to good of a time not to share them.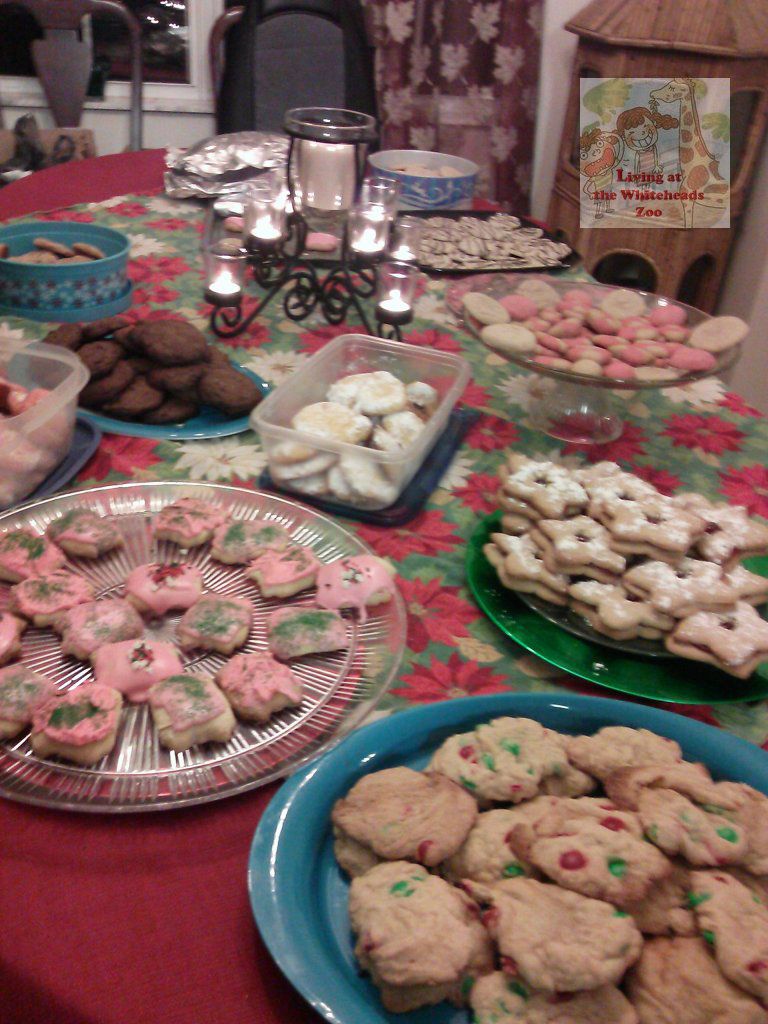 All of the goodies laid out and ready to be consumed by us ladies. My favorites were a
Carmel apple cookie
. The Carmel apple are definitely tasty warm. I brought 3 kinds
strawberry, lemon,
and chocolate chip.
(I'll post the recipe for the chocolate chip soon =)
There was a table set up for the kids to decorate their own sugar cookies. With a ton of cookie cut outs sprinkles and candies. The kids LOVED it! I loved the table decorations. That snowman tree is super cute. Miss J. used pine cones for the buttons of the snowman. She's so creative! Mr.C loved the village. Mama thinks shes going to have to begin a search for deals on village pieces between now and next Christmas.
Everyone had a really good time. The kids decorated tons and tons of cookies. We all filled our tins and brought tons home for the family.
Did you attend a cookie exchange this year or in the past? What kind of cookie did you bring? What was your favorite kind?