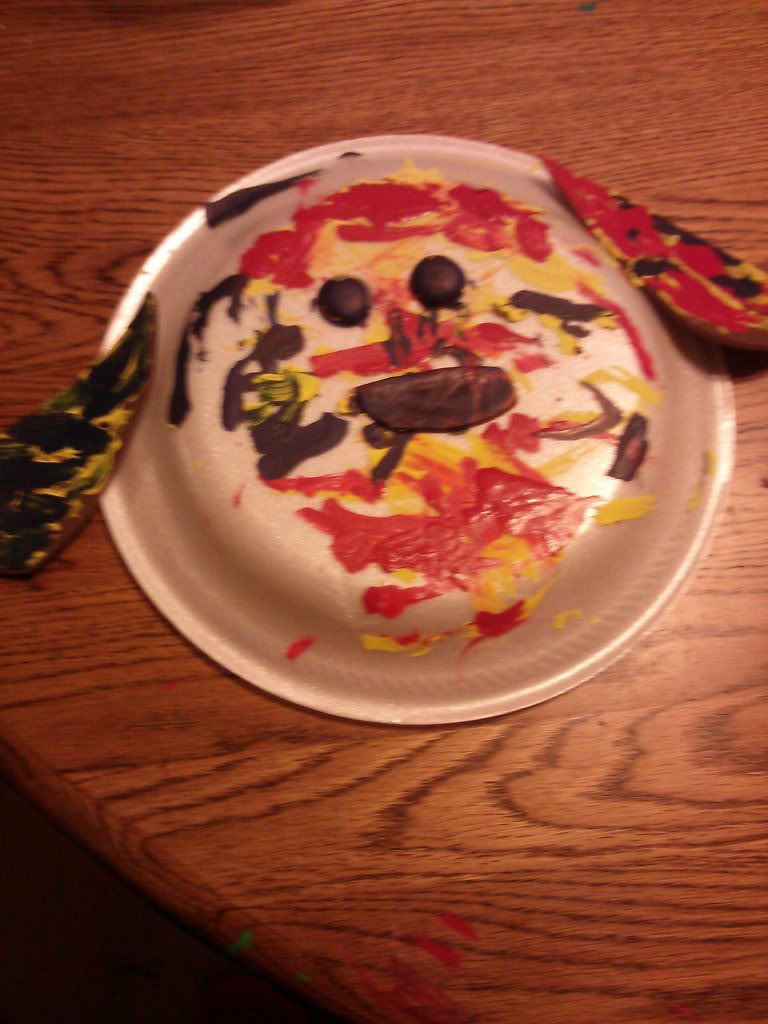 I really wanted this pup to be brown polka dotted but my little artist had other ideas. The eyes were cute and blue but he painted over them. My idea and his idea are always a bit different but he had a great time.
This story is adorable. We love the extra large illustrations. I love the part that asks what do you love? I hold my breath waiting to see what my guy will tell me. My favorite line in the book is "I love mudpies and mommy's eyes".
disclosure: This post does contain affilate links.