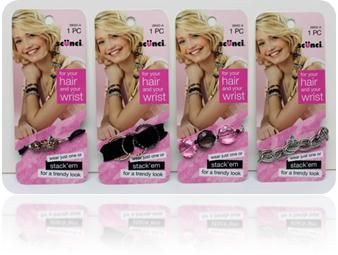 Scunci Ponytailer Bracelets can be used as a hair tie or a cute
bracelet accessory
. I wear my hair pulled back all of the time. Yes, I'm a pull it up in a ponytail and go kind of gal. Many days I'll pull it down midday and wear my ponytail on my arm until I'm ready to pull it back up. I'm telling you these were designed with a girl like me in mind. I love them!
Scuni Ponytailer Bracelets are available in 9 different colors and styles ready to match any outfit. You can mix and match them, stack them or wear them alone. Super cute for both casual and dressy fashion.
Not only did I think that this product was a perfect fit for me. I thought the teenagers would like them. Lucky for me I have one whom I could share with to get an opinion. I shared them with my daughter (16) and her girlfriends and they agree they are cute. Trust me getting teenage girls to like a product that Mom is raving about is not the easiest thing.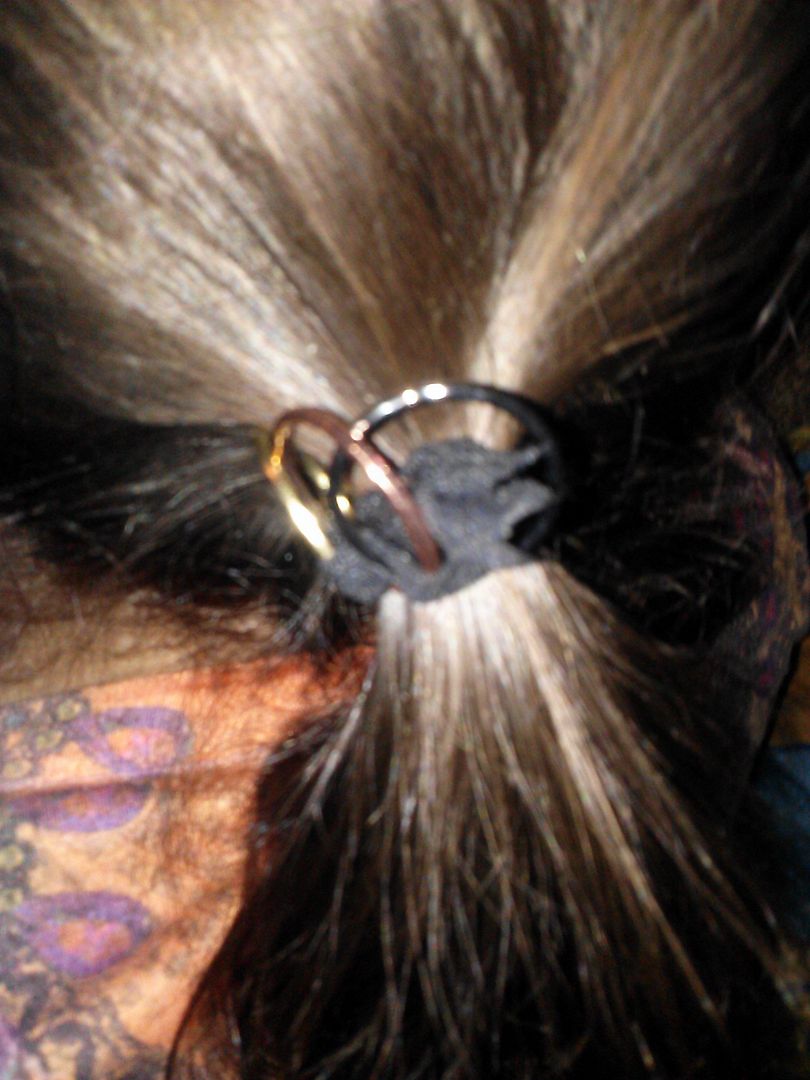 Here is a Scuni Ponytailerl Bracelet in my hair. What do you think?
The new
scünci® Ponytailer Bracelet
can be purchased for approximately $3.99 and is available at Walmart and CVS stores. Be on the look out I think these would be great stocking stuffers for the girls/ladies .
Who would like to
WIN
a Scunci for themselves? One Living At The Whitehead's zoo follower will WIN a Scunci for themselves. Just fill out the easy rafflecopter form below for the chance. Good Luck!
a Rafflecopter giveaway
disclosure: Living At The Whitehead's Zoo received FREE Scunci products in exchange for an honest review. All opinions shared are our own.