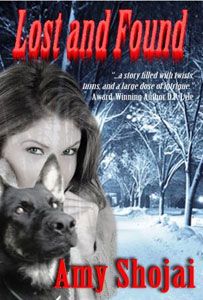 My Thoughts:
This is story is definitely a bit different with several twist and turns. One of the main characters is Shadow a German Shepard a service dog who is with an Autistic little boy named Stephen. For quite a bit of the story you are actually reading what Shadow feels, or his thoughts about his people. Stephen has gone missing in the middle of a blizzard and his mother April calls in her sister September to help with the search. Although, I find it a bit disturbing and unrealistic that April did not call the police in this is where the story really begins to turn.
September comes to her sisters aide and begins the search for her nephew only to discover her sister has them in a world of mess. CRAZY people let me tell you. You have murder, mystery and some suspense. Amy Shojai does a great job portraying the behaviors of both a dog and a cat. Their abilities to learn really are quite amazing.
About the Book:
An autism cure will kill millions unless a service dog and his trainer find a missing child . . . in 24 hours.
AN AUNT searches for her lost nephew—and dooms her sister.
A MOM gambles a miracle will cure—and not kill—her child.
A DOG finds his true purpose—when he disobeys.
Animal behaviorist September Day has lost everything—husband murdered, career in ruins, confidence shot—and flees to Texas with her cat Macy to recover. She's forced out of hibernation when her nephew Steven and his autism service dog Shadow disappear in a freak blizzard. When her sister trusts a maverick researcher's promise to help Steven, September has 24 hours to rescue them from a devastating medical experiment impacting millions of children, a deadly secret others will kill to protect. As September races the clock, the body count swells. Shadow does his good-dog duty but can't protect his boy. Finally September and Shadow forge a stormy partnership to rescue the missing and stop the nightmare cure. But can they also find the lost parts of themselves?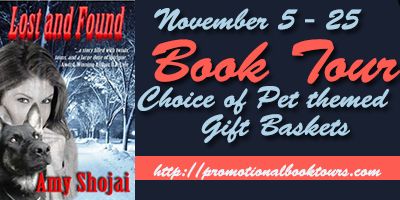 Enter to Win a Pet Themed Gift Basket and Follow the Tour
Here
disclosure: I received a Free copy of Lost and Found in exchange for an honest review.