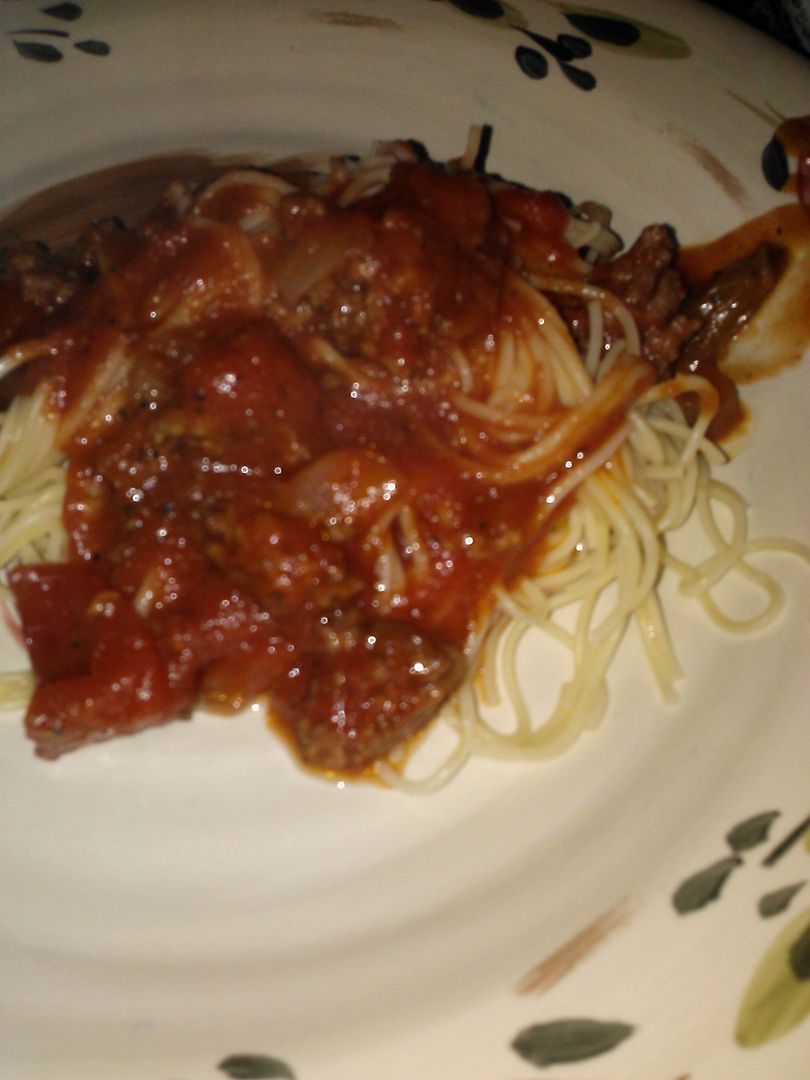 Crock Pot
Spaghetti Sauce
makes an easy and tasty meal for the family. I love anything I can throw in the crock pot and forget about. My husband says that letting it cook in the crock pot all afternoon gives it time to soak up the flavors. I don't know if he is right or not but our family enjoys this sauce.
Ingredients:
1 lb. ground beef
mushrooms (optional) I don't like them but hubby does
bell pepper
onion
garlic clove
1 large can of tomato sauce (28 ounce)
2 cans of tomato paste
2 can of diced tomatoes (14 ounce)
Italian seasoning (1 tsp)
black pepper (1/4 tsp)
Salt to taste
1 TB sugar
Directions:
Brown your beef, onion, pepper, mushrooms and garlic in a pan then strain in strainer and add to your crock pot. Add the rest of the ingredients give a good stir and set on low 8 hours or high 4 hours.

I recently received some Tuttorosso products to give a try. I could not wait to make a good tomato based sauce to give them a taste. A good tomato can make the difference in an Italian sauce or other tomato based recipe.
A little background for you on the Tuttorosso family. Tuttorosso has been around since the 1940's and is focused on growing locally in the Mid West. Tuttorosso tomatoes are currently available on the East coast and can be purchased at supermarkets in the following areas: Florida, Connecticut, Delaware, Indiana, Illinois, Maine, Maryland, Massachusetts, New Hampshire , New Jersey, New York, North Carolina, Ohio, Pennsylvania, Rhode Island, Vermont, Virginia, and Washington D.C.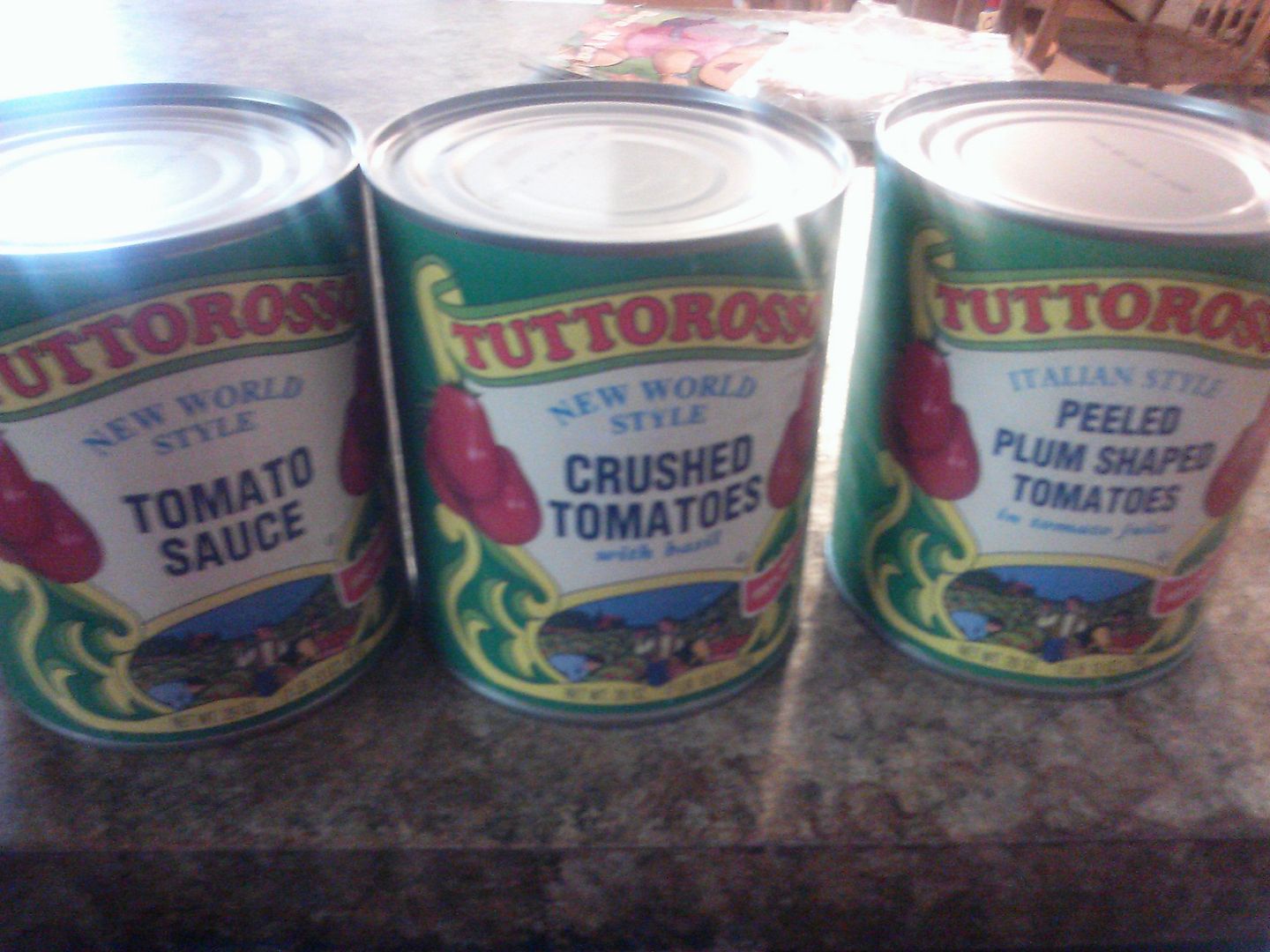 For this meal I used the Tuttorosso New World style tomato sauce. Just 1 of the cans below was needed for the above sauce. First, good sign the color is nice and bright red when you open the can.
These tomatoes have a nice bold flavor which is great in a red sauce. There was no leftover crock pot spaghetti so I'd say Tuttorosso tomatoes are a hit in the Whitehead home!
FYI: This sauce freezes great also.
I know you love great giveaways. Tuttorosso is giving away great prizes daily through December 22nd. Just head over to the Tuttorrosso
Facebook
page to enter .
disclosure: I received a sample product for review purposes. No other compensation was received. The opinions shared here are solely mine based on my experience with the product.