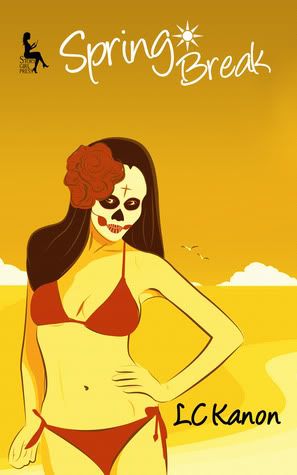 My Thoughts:
Remind me to never send my children to Mexico on Spring Break. Spring Break is a story of four young women in Mexico to enjoy spring break. It begins with your typical mean girl story. Gia is just plain nasty, spoiled, rich girl who is pure evil when she decides to be. She does some awful things to her friend Eva almost driving Eva to suicide. That's just the beginning of these ladies troubles. They find themselves caught by some serious bad guys from the cartel. Surprising is a good description for what happens next.
These co-eds accomplish a lot in their short visit to Mexico. Caught between two rival cartels they're quick reactions and scheming minds are pulling out all of the stops to survive. Will all four of these girls make it home? Well you'll have to read it to find out!
About the Book:
An all-expenses paid trip to Cancun for spring break? It wasn't exactly a hard sell for Leigh, Eva, Gia and Joy, frenemies from Arizona Southern University. But all is not well in the land of silver or lead. Soon after arriving, Leigh and the girls stumble upon some cartel carnage—a bloodbath of debauchery that makes even their wildest desert party seem tame.
Instead of doing the proper thing, like contacting the authorities, the girls go down the rabbit hole in this tale of sex, lies and bloodshed. It's all fun and games until they make the acquaintance of Guero, a cartel kingpin who is none too pleased with their new found lust for blood money.
These perky coeds aren't on campus anymore, and after Guero lets them know just how serious he is, they make a run for the border no one will ever forget.
Follow LC Kanon