15. Crock pot BBQ beef sandwiches /french fries/ fruit cups
16. Spicy oven fried chicken tenders / mac and cheese / fruit cups
17. Breakfast
18. No Peek Beef Tips over egg noodles/ Broccoli/ sliced tomatoes
19. Chili & corn muffins
20. Chili dogs / French Fries
21.
Crock Pot Cheesy Chicken and Rice
/ veggie / bread
FREEZER French Toast Sticks #Recipe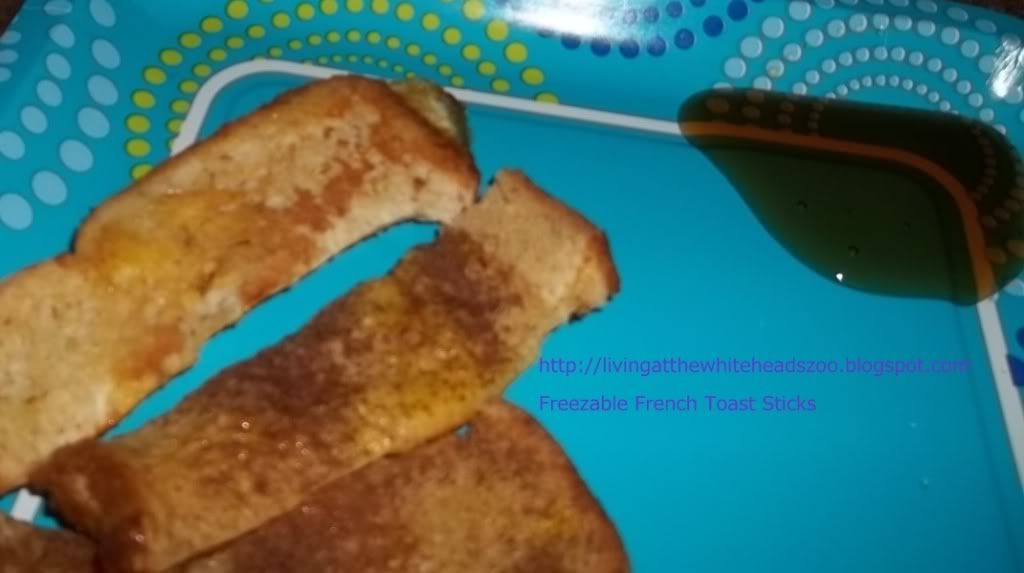 With school in session and mornings busy a good hot breakfast is hard to come by. Not one of the Whitehead's are morning people. Makes for some interesting starts to the day. We do a lot of cereal and ready made easy grab it and go breakfast here. Then some days I begin to feel guilty . Well here is an easy tested recipe to help you in your morning routine and give the kiddos a hot breakfast too!
You will need:
1 loaf of bread (I use honey wheat because that is what we like)
6 eggs
small amount of milk just eyeball it
tsp. vanilla extract
tsp. cinnamon
Mix everything besides your bread with a fork
Now put your bread in the mixture and lay it into a casserole pan (you'll probably need more than one pan)
Bake in oven at 350 for 20 minutes or until nice and toasty
Take out of oven and take a pizza cutter and slice your bread into sticks.
Have some breakfast and place the rest in a freezer bag to grab on buys mornings as you need them.