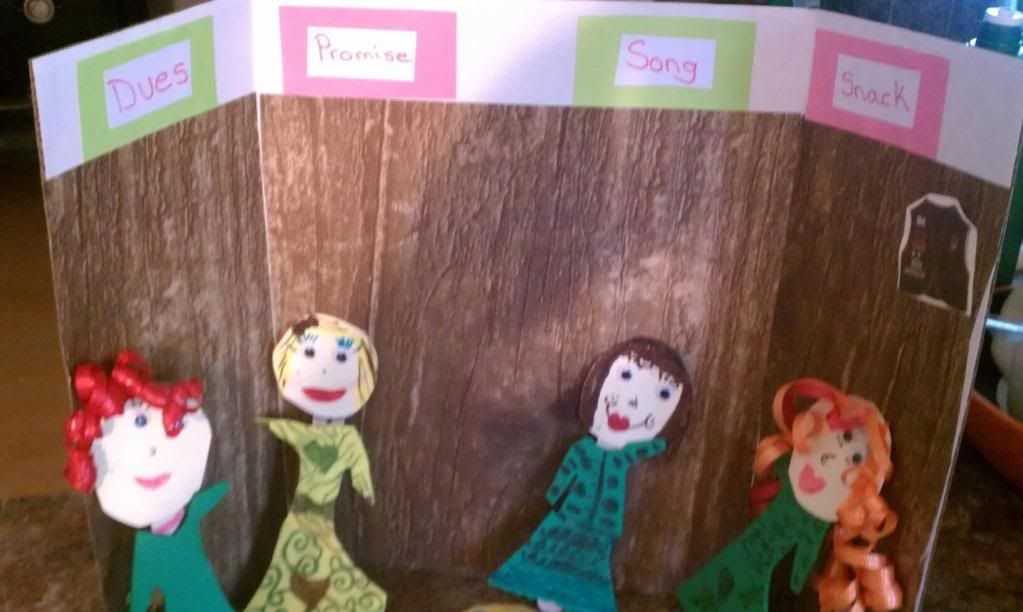 A fun little activity we did this year with our Girl Scouts troop. Of course you could customize it for your family or classroom to suit your own needs.The girls had a great time making and decorating their dolls.
Here is
what we you need:
large craft sticks

file

folder or heavy card stock
craft foam
ribbon or yarn for hair
various markers, colors, glitter etc to decorate
glue sticks
google eyes
Here is what I did to prepare:
cut out circles for heads out of a file folder and then glued them to craft sticks
cut out dress shapes from assorted colors of craft foam
Here is what the girls did:
chose a color dress and glued it on to the craft stick
decorated their dolls face , chose eyes , hair etc.
put name on back of stick
I then have the small board shown to take to each meeting with the various chores at the top of the board. I keep the dolls in a zip lock bag attached to the back of the board. Each meeting I draw a doll from the bag and place it under the board/chore item for the girls.
Leader note:
I went back and added Velcro to the back of the craft sticks and a dot under each chore so that I could more easily stick them on!