Sunday, we attended Sesame Street Live Elmo Makes Music. I could not wait to see C's face. We went to a Sesame Street Show a couple of years ago and he just lit up. I knew with him being older this time it would be a great a wonderful family experience.
The show was held at the Jacksonville, Florida Times Union Theater for the Performing Arts. A really lovely place to catch a show. It is right on the river, so afterwards you can take a walk and enjoy the boats and scenery if you'd like. That's what we did.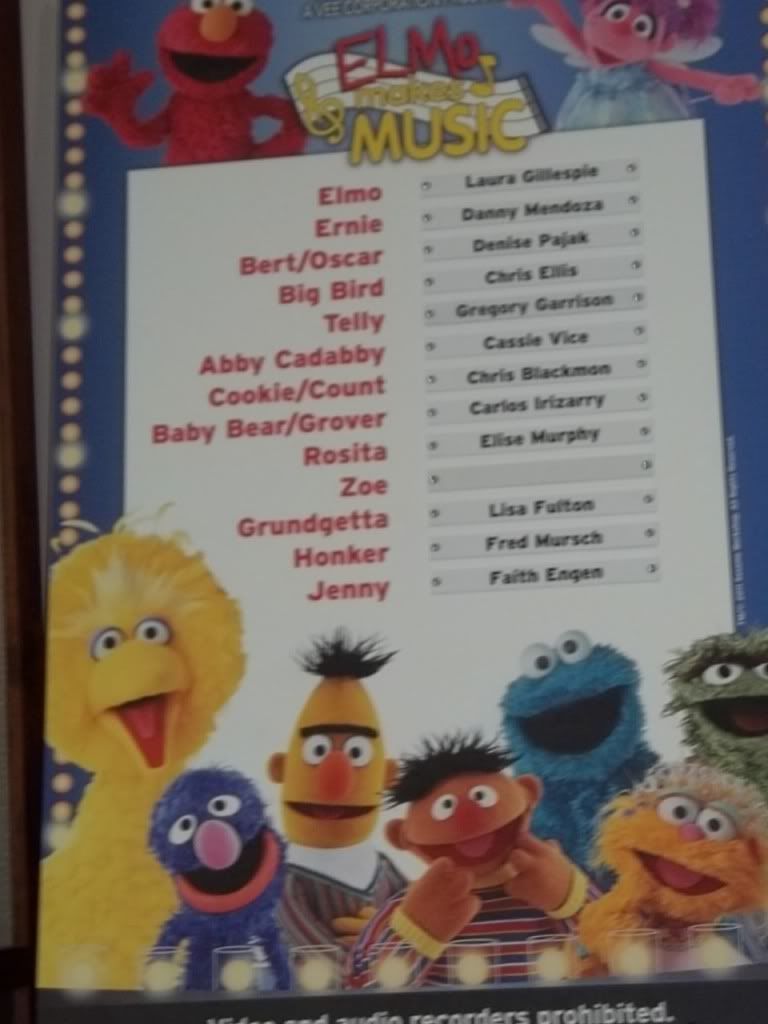 What did we think of the show?
As a mom I enjoyed seeing the kids being captivated by the show. I also enjoyed the choreography I thought they did a great job. The true audience was definitely the children where you heard laughs and calls to Elmo everywhere. The second half of the show you also heard several children getting tired , and grumpy but that's to be expected.
C is 3 1/2 and he honestly did not move the entire show. Even during the intermission he did not leave his seat. Which is honestly saying something considering the show is a good hour and a half with about a fifteen minute intermission. The show encourages you to sing and clap along. He called By and hello as they all entered and exited stage and was very sad to see the show end.
I don't think there is a bad seat in the theater. We were on the right side about midway back and could see everything great. I was happy when several of the characters came dancing into the crowd. Several even came all the way to the back which is nice . We've been to a couple of shows where they only came out the front rows which is not.
Be sure and bring your spending
$
or the will power to tell your child
NO
. There are huge Elmo balloons at the steep price of $10 a pop. Not to mention light up and spinning Elmos for during the show at $15 each. Of course the typical goodies also like candy, t-shirts, CDS etc.
My favorite guy would be Cookie Monster of course! The kids say Elmo and my guy has a secret soft spot for Abby too. C actually took several lessons away from the show which always makes this Mom happy! He makes a triangle with his hands now and points them out everywhere! Lanie said she was surprised how much she liked it (she is 8).
Overall I'd say buy a ticket and go you'll have fun! Our Family Certainly did!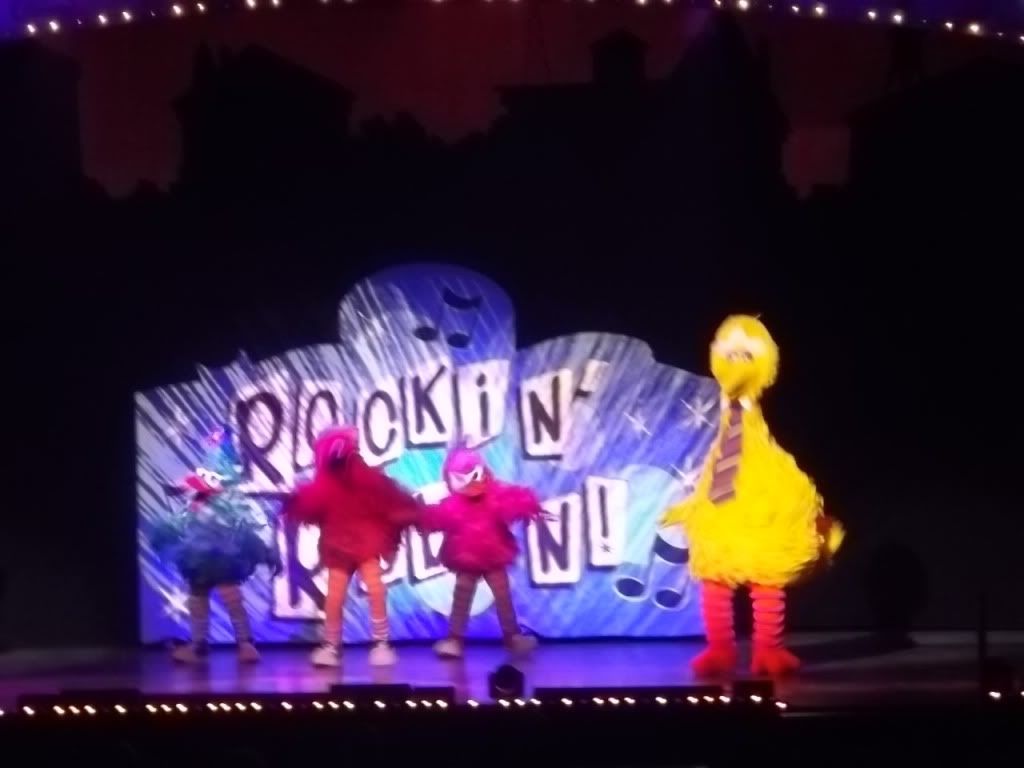 disclosure: I received complimentary tickets in exchange for an honest review. All opinions shared are 100% my own.