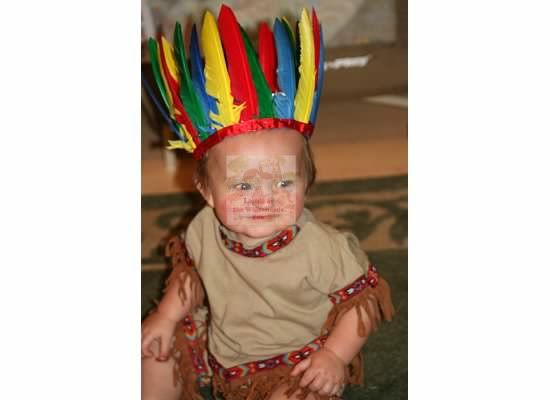 We're in Florida and it is still pretty warm come Halloween. I knew I wanted something fun and comfortable for my man. Here is an easy DIY costume I made for his first Halloween.
You Will Need:
Hot Glue Gun
Tan Shorts and Shirt (I purchased mine at Walmart , you could also use pants and long sleeves if you'd like)
toddler cloth headband (I found a pack of three at the Dollar Tree)
Trim and Ribbon *I purchased the leather fringe trim at Joanne's sold by the yard in the ribbon section, *The feather headdress was also purchased at Joanne's again by the yard & the *patterned ribbon around the arms , collar and cuffs also at Joanne's again sold by the yard
Now for the fun part putting it all together! I heated up my handy dandy hot glue gun. I rarely make anything without my glue gun in hand. First, add the leather fringe. Just glue it down around the sleeves of the shirts, the bottom of the t-shirt and cuffs of shorts.
Then, I outlined the sleeves, hem of shorts collar and bottom of shirt with the patterned ribbon and hot glued down. Being sure to press it down smoothly and only doing a little area at a time to make sure it is well stuck and no bumps.
Lastly the headdress . This was actually the hardest part. I had no idea what I was going to use when I found the feather ribbon and it was perfect but how could I get it to stay around his head? Just tying it did not do? I looked and looked and finally discovered the cotton toddler head bands. Which worked perfectly they were just the right size for his head. I then hot glued the feathers to go around the headband.
That's it! I thought my Guy was pretty darn cute!
.