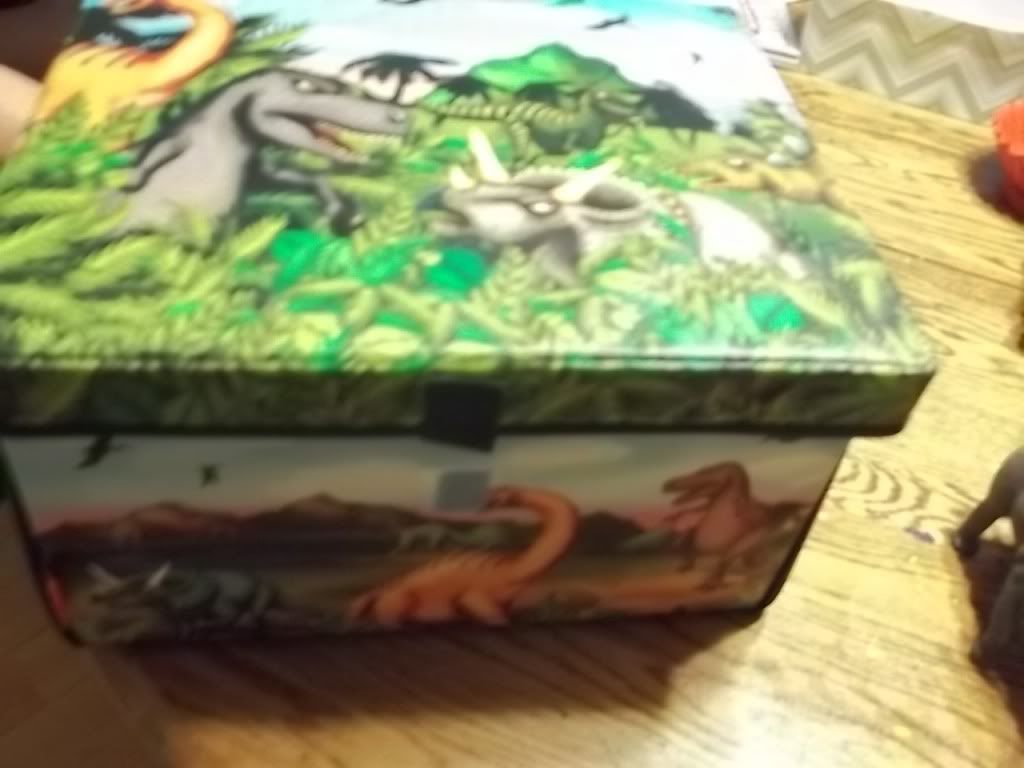 Neat Oh ZipBin Dinosaur Collector Toy box and Play set allows your little one to keep their
dinosaurs
in one place and take them anywhere. This is my sons second ZipBin product and I am crazy about both. They are great for encouraging children to keep their toys picked up. They are colorful, durable and easy to clean.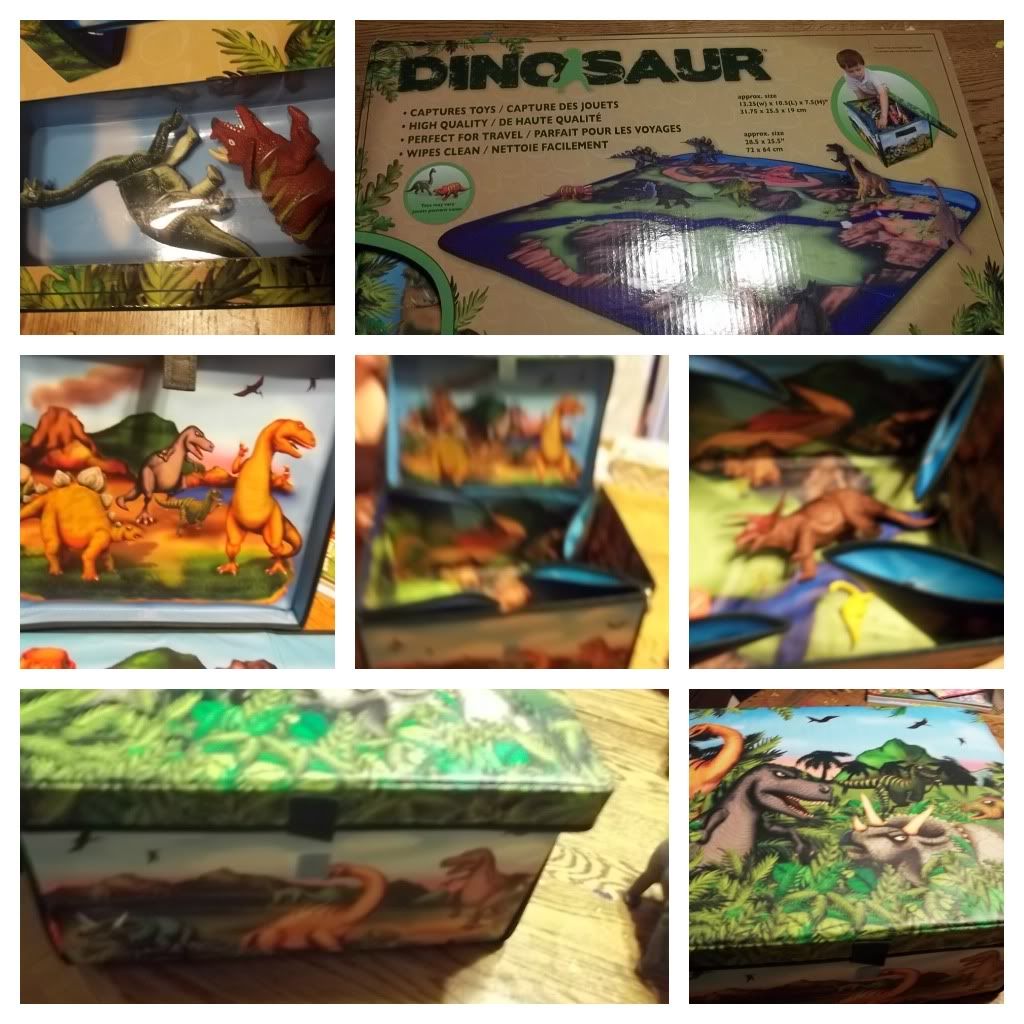 I have found that they are so handy for so many reasons. The number one in my opinion being portable fun. When we are traveling I love that these are packed and ready to go. Off to visit Grandma there you go. Not to mention at home you can take them from room to room. .
The toy box unzips to create a fun dinosaur play mat. It also comes with two dinosaurs making it ready for playtime.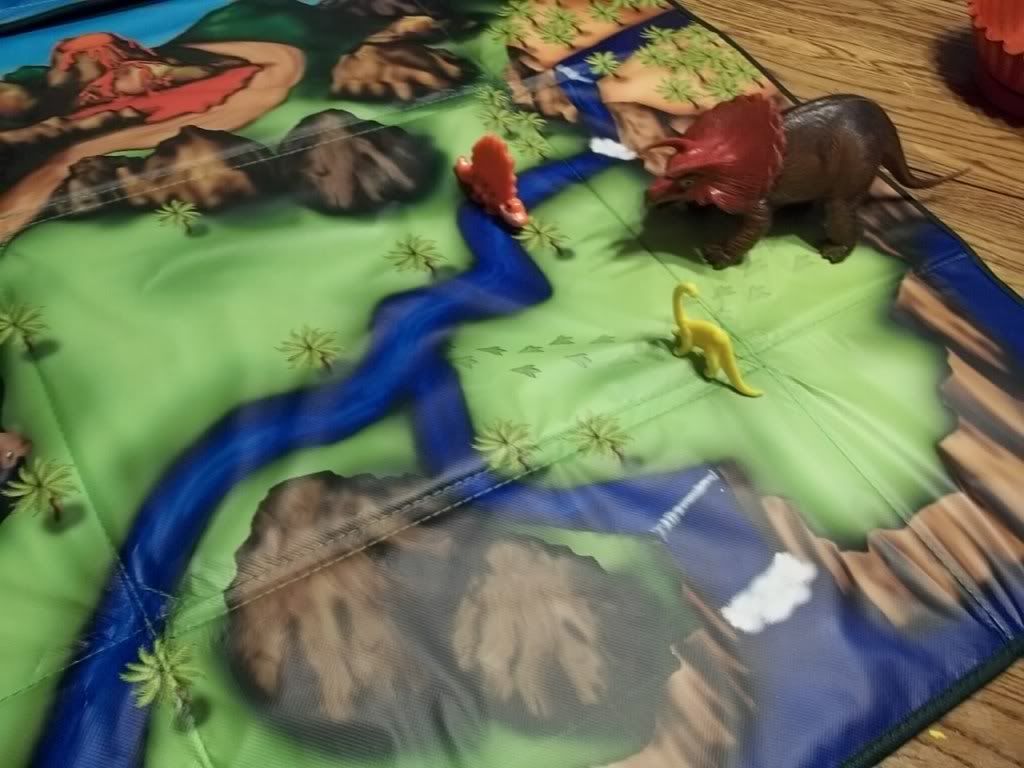 The toy box will hold a ton of dinosaurs.Which is good because we have many! The colors are bright and cheery making it fun to play with. Usually, dinosaurs begin on our couch and extend down the floor and here and there everywhere. Have you ever noticed how your children's toys just seem to take over? I'm really excited to have the box and mat to keep them more tidy and in one area during play.
Here we are before having our ZipBin. See dinosaurs were everywhere.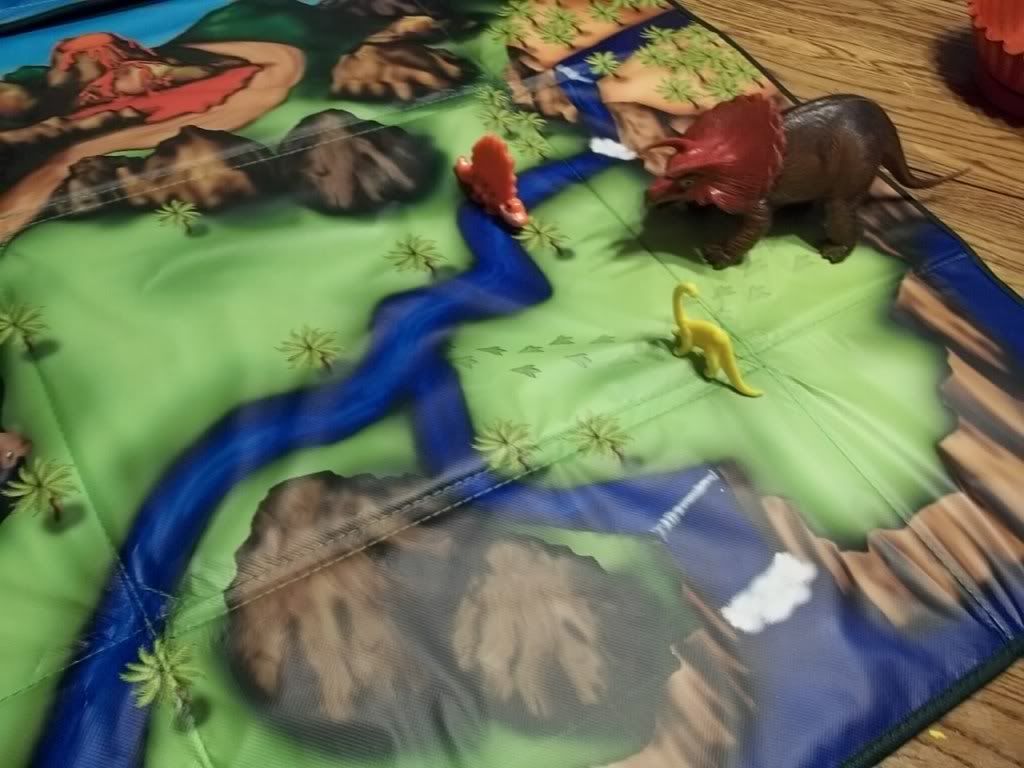 Here we are just beginning to put the dinosaurs on the play mat. Love it!!
Dimensions
Bin: 13.5 x 12 x 8 inches
Mat: 29 x 26 inches
I think you will find this to be a great size to encourage your child to use their imagination and play. I know my C. will sit and play for an hour or more with his.
Here is a video to show you more about the dinosaur ZipBin.
Neat Oh has a huge selection of ZipBin products for both boys and girls. Drop in and check them out. I think they make great gifts for the holiday season. I know both myself and C would be happy to receive one of these fun toys! We also have the train depot and are very happy with it. C plays with it all of the time. It also holds many trains making for excellent storage just like this one.
Connect with Neat OH!
Facebook / Twitter / Website / You Tube
disclosure: I received a Free product in exchange for an honest review. All opinions are 100% my own! Thank you Neat-Oh for sharing your products with me!