#1 Causeway Boulevard
Dunedin, Florida 34698
Honeymoon Island has all kinds of outdoor recreation available. The South pavillion has bicycle rentals by the hour. Several outdoor nature trails and don't forget the beach. Shelling is suppose to be very good here on the North end. There are also kayaks, beach chairs and other beach items available for rent .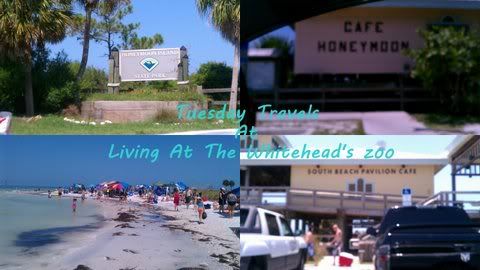 Our experience
~ well....we were really excited to finally hit this Florida beach. It made our summer bucket list. We went Fourth of July weekend and it was really crowded. While we were there the kids were swimming and saw a large sting ray right off that made them pretty skiddish. Then later they saw a small shark in the water and they were ready to go. (Are we a bit chicken? Yeah maybe!) Later back at the hotel locals told us this is where all of the locals go to fish that the fishing is AWESOME. That made us even a bit more ready to get out of these waters.
It really is a beautiful place . Although our kids were ready to play else where It definitely warrants more exploration .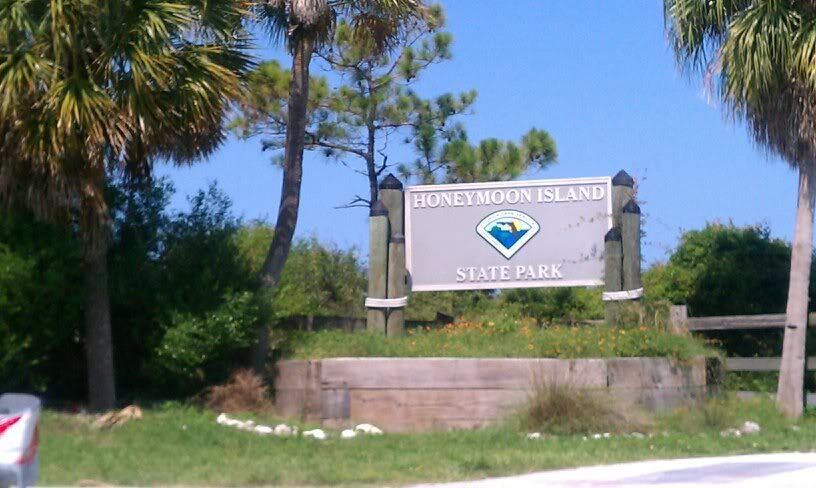 FEES:
Admission Fee:
$8.00 per vehicle. Limit 2-8 people per vehicle.
$4.00 Single Occupant Vehicle.
$2.00 Pedestrians, bicyclists, extra passengers, passengers in vehicle with holder of Annual Individual Entrance Pass.
$4.00 per vehicle: sunset fee, starting one hour prior to sunset.
Picnic Pavilion Rental Fees:
$30.00 per day, plus tax.
We're on Pinterest! Check out our Traveling Fun Pinterest Boards: