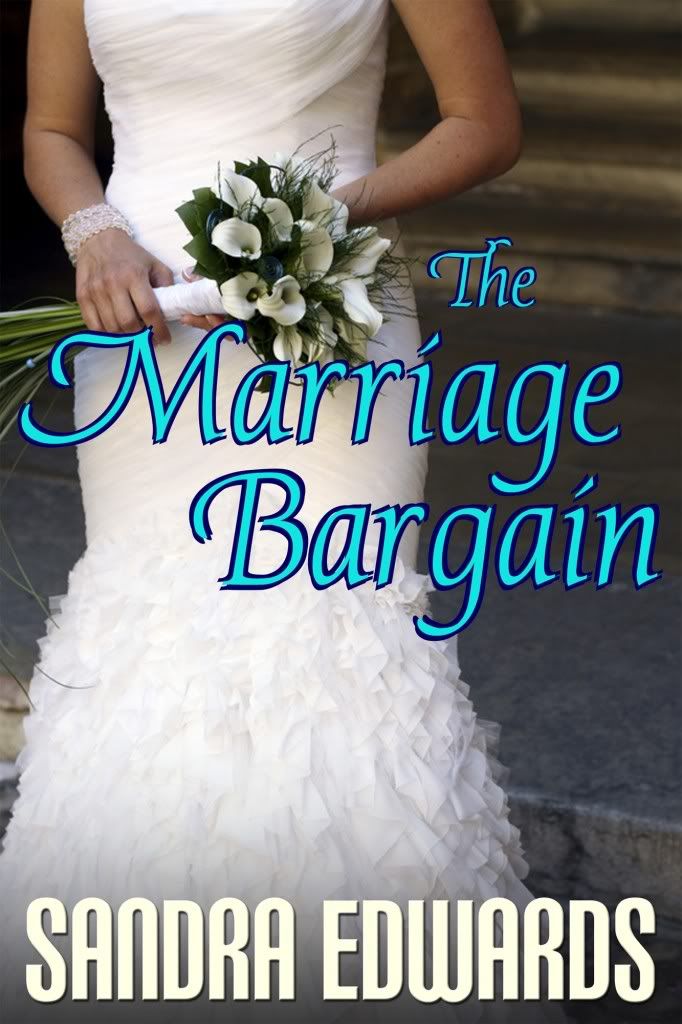 Camille Chandler is a tabloid journalist whose career is right on track–until her boss sees a curious ad in the L.A. Trades.
Wanted: Single actress for an extended gig abroad.
France's mega-rich playboy Julian de Laurent is up to something and Camille's boss expects her to find out what. Who knew the eccentric gazillionaire was looking to hire a temporary wife?
When Camille refuses to accept Julian's proposal–and secretly write a juicy tell-all about the de Laurent family–she's fired and left financially destitute, forcing her to entertain Julian's proposal for real. But what'll happen at the end of the contract period, after Camille has spent six months as the wife of a man she learns is capable of stealing her heart?
What I thought: Sandra Edwards did a fine job of creating a book filled with likable characters, and a story of love you have to cheer on. Julian De'Laurent pays Camille a recently fired write to pretend to be his wife for six months. How much is he willing to pay? 5 million dollars. After the initial wedding and proposal in the states the couple are off to Europe to seal the deal in front of the De'Laurent family. Julian is trying to escape an arranged marriage.
This is a fast, fun and easy read. The book description does a great job of informing you what this book really is about. Edwards did a fine job of writing a tale about love, a nasty ex , meddling family , yet keeping it all light . I enjoyed The Marriage Bargain and I think you will too.
Follow the tour:
Tour starts September 10th!! Prize – 4 Sandra Edward Print Books and a $100 Amazon Giftcard
---