A touching and heartwarming children's book to help talk about 9/11. Children enjoy the lovely art work. This wonderful picture book tells the true story of the John Harvey.
Our "FireBoat" art work :
We glued paper together to make NY City . I drew not so pretty windows on the building. Then I gave C red paint to paint the fire. He splashed it or smeared it about the paper for what he considered flames. We then put drops of glitter glue on to represent the water from the fire hoses. We attempted a hand print flag in the upper left but failed miserably. So C just smeared the colors with paintbrush and that will do. It is our artwork after all =)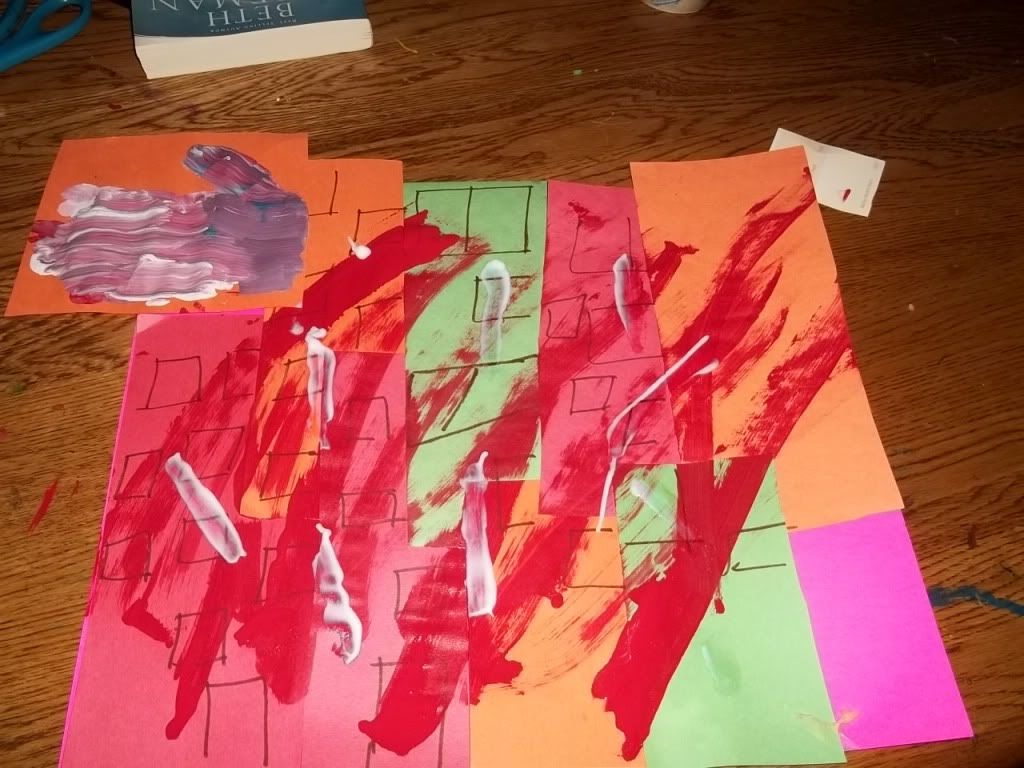 Want to hear this story? Here it is on video just for you. Hope you enjoy!
Where were you on 9/11?
we are linking up today at