This is a Sponsored post written by me on behalf of
Scotts Miracle-Gro
for
SocialSpark
. All opinions are 100% mine.
Growing a garden is something I have been trying to master for some time. I come from a family of gardeners and enjoy having the fresh produce to share with my family. This summer I planted and found myself quite disappointed with my gardens turn out. I was ready to pull out everything when I took notice
. My dwindling summer garden is blooming into a lovely fall edibles delight. My sweet peppers are loaded and my tomatoes bountiful. I'm happy to say
Fall gardening
may be my thing! Here in the South East after the rainy season and some
Fall plant and feed
my garden is now thriving. Which makes this new gardener excited to work in it ! As a new gardener striving to reach the greatness of her grandparent gardening gurus having the right products and tools are important to me.
The right products can really help your garden along.
When I began my garden I searched Pinterest and online for ideas on what would make a good garden for us. I decided a container garden would be the best fit for our needs. We had an old cow trough that was not being used for cows any longer and I decided that would make a great container for my vegetables.
Not only is my garden doing great this Fall. I've been able to
Find beauty in the Fall
by enjoying the green plants and sharing the bounty with my family. I have several sweet pepper plants and they are loaded.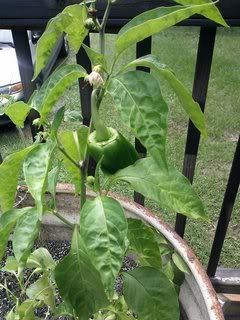 Having our garden in a place that is convenient for me to get to, water and maintain has been key to garden success.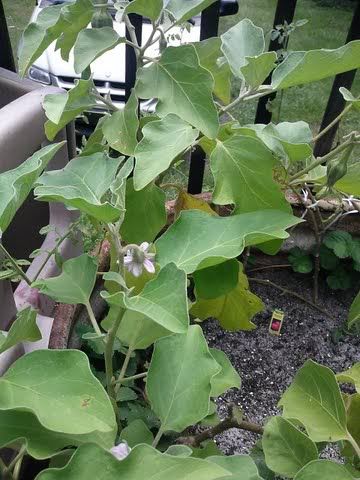 Steps for designing a container garden
:
Choose a container that is the right size for your project and the area you wish to keep it in. (I used a cow trough for my vegetable garden mentioned above.)
Find a place with the right amound of sunlight /shade to place your container.
Add soil and plant food and give it a good stir.
Visit your local garden center and purchase your plants.
Plant them into the soil
Give them a good water
Visit the
Miracle-Gro Facebook page
where you can connect with other gardeners, share your own gardening stories and stay up to date on all of the Miracle-Gro products.