We've seen magnet play all over the place. Of course we wanted to play too! C loves the magnetic wand he calls it his "magic wand".
Our first game we played and I can't find the pictures was to take the markers and use to place them on objects I'd ask C to find in a book. For example (find the mouse) and then he places a marker on the mouse. After we filled the page I'd let him pick them all up with the wand. He was amazed.
Then we added some objects paper clips and pipe cleaners and few that it wouldn't pick it up and explored this a bit.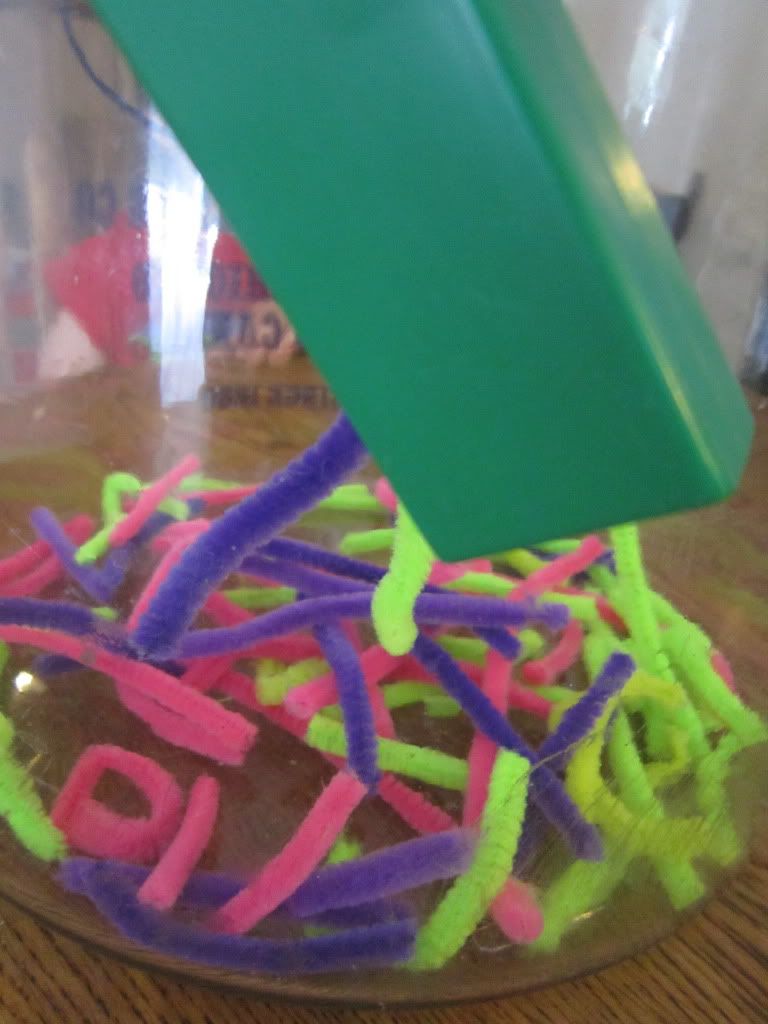 Another afternoon later in the week I took our big jar and cut up pipe cleaners and other magnetic goodies. We were inspired to do this by
Pre-School Play's
post on discovery bottles via Pinterest. (Don't you just love Pinterest?)
Our goal was to see if we could slide them to the top without going inside the jar.
Of course we could with a little work. C wasn't crazy over this though he'd rater pull the things out of the jar and pick them up in piles.
Here they are at the top. Cool right? Next we tried a magnetic sensory activity. I filled a disposable pan with oatmeal and buried both magnetic and non magnetic goodies in it. Then I set him loose to explore.
First, he sifted through all of the contents looking at each thing. He picked up and sorted using the magnetic wand. After this got old I gave him a cup and it turned more sensory than magnetic exploration.
This kept him busy for a while. When this began to get old we grabbed a 2 liter bottle and removed the lid.
He really wanted to fill that bottle up. I gave him a funnel too but he wasn't crazy over the funnel. He wanted to put each thing in one object at a time.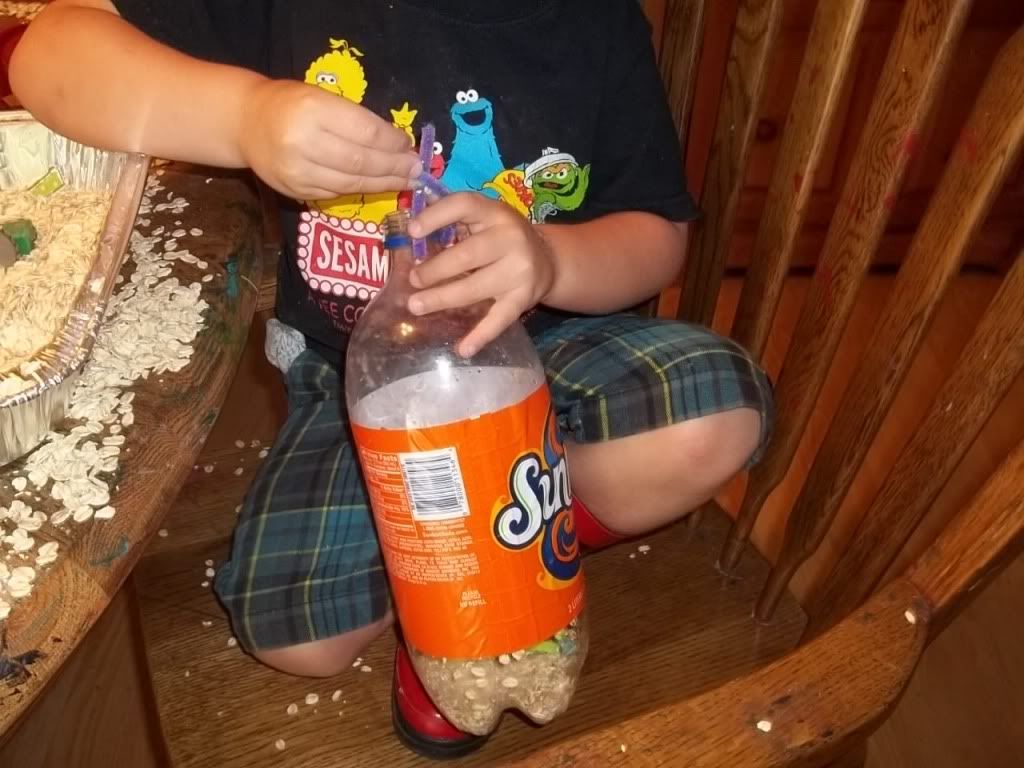 It's amazing how one idea can turn into many and so much creative play!
Have you been playing and learning? Link up your ideas and join the Learn Through Play Linky. We can't wait to explore your ideas!