C's first Birthday we celebrated in Sesame Street. I made these cute party hats for the party and everyone loved them. He discovered them in a box the other day , Yes I still had them. I don't know why? And has played with them ever since.
The hardest part of making these hats for me was finding solid red party hats. I ended up finding packs of mixed solids at Dollar General and just pulling out the red ones .
Materials:
red boa trim
felt in white, black and orange
red party hat
hot glue gun
For my hats I used red dress up boas found at the Dollar store also. They also sell the boa trim in craft stores but it was cheaper to grab what I needed from the Dollar bin. I then hot glued it around the bottom of the party hat and cut a puff and glued to the point at the top of the hat.
Next , cut out your eyes and nose from felt and glue on.
That is it!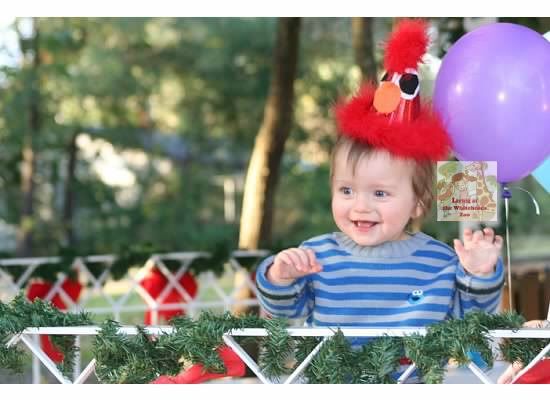 Wasn't he the cutest and I loved the hat! Look at that big boy smile!