Wild Waters Water Park & Silver Springs Nature Park
5656 E. Silver Springs Blvd.
Silver Springs, FL 34488
The Whitehead's recently spent an afternoon at Wild Waters. I've been going to Wild Waters since I was a kid. Want to know what is great ? My kids seem to enjoy it just as much as I did at their age. Wild Waters currently has $12 days. This great special ends on August 12.
Our thoughts ~ Wild Waters is a small water park. It is family friendly and relatively close to home which makes it great for a day trip. Wild Waters offers cabanas for rentals and also has several seating areas scattered among the slides and play areas.
The big kids (teenagers) devote their time between two slides primarily. It was packed on our visit sadly (5 buses) so C and I stayed primarily in the small Tad pool . Which even though small he enjoyed immensely . The bigger kiddie zone is awesome , but at age 3 he had a difficult time following some of the rules. Like not using the prate net as a slide (oops).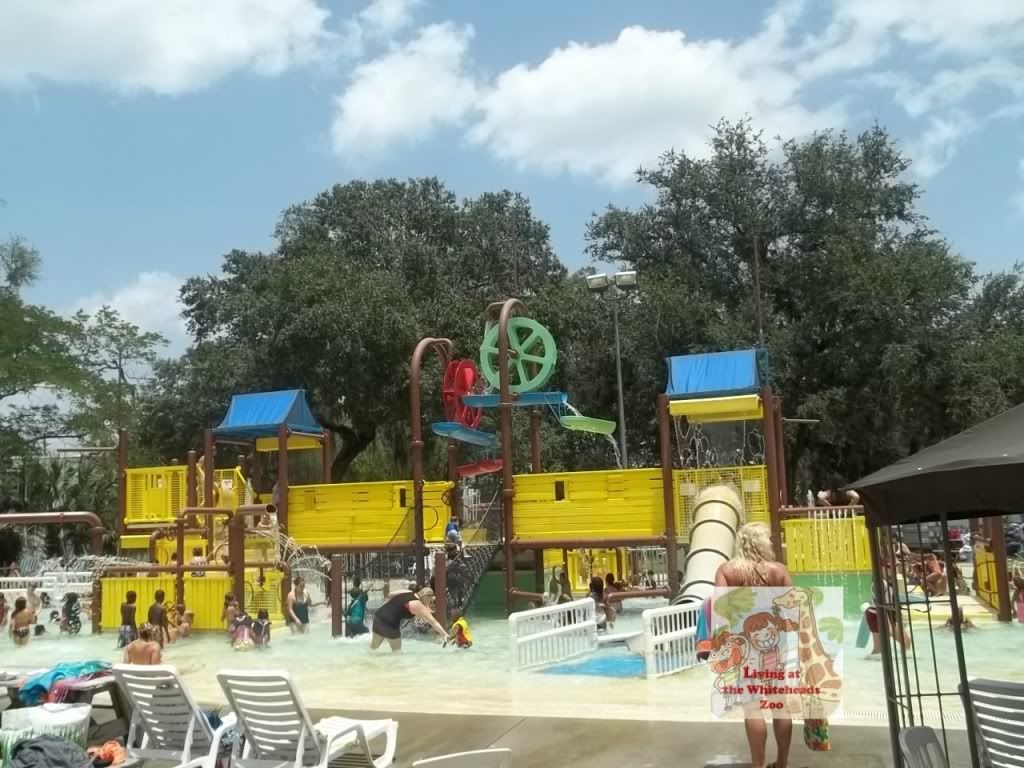 The Kids Cove is a one acre children's play area
with a nautical theme. There are several cabanas for rent her for the day ($50) and also plenty of seating and a few picnic tables scattered about. In the center of a small wading pool their are all kinds of slides and fun to encourage children to explore and play.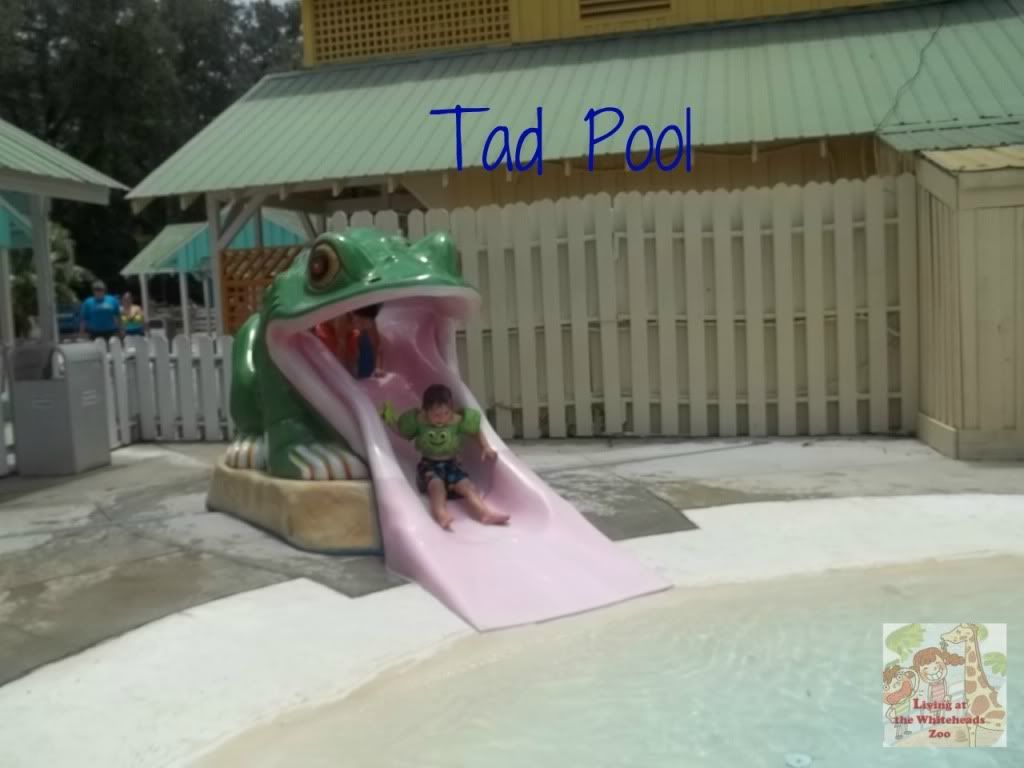 The Tad Pool is an area designated for children 42" and younger. This is where we set up camp on our visit. I love that there is a really large umbrella over a good portion of the water area so you can get in the shade while your child plays. This area is small enough that I was able to let C go and play as we set and watched him explore. There is also a life guard in all of the areas.
C really enjoyed the little slide and swimming in the pool . I really enjoyed the fact that this area was pretty much people free. A couple of times we shared the space, but for the most part we had it to ourselves for the day. Which was truly great for him!
Wild Waters also has a 180 foot wave pool. It really is quite large. I almost drowned in it when I was kid , so I'm not a huge fan. It is usually full of happy people though. I enjoy sitting by and people watching in this area. Two tube slides the Alligator Ambush and the Hurricane. Alligator Ambush is my kids favorite for the entire park. You must have partner to ride it and use a double tube.
I snagged a photo of the food court menu so you could get an idea of prices on snacks and food. You can always bring a picnic lunch and eat at the picnic tables located just outside of the park.
If you are planning a trip to Wild Waters a highly recommend you visit them online for deals and to print tickets.
Have you visited a fun water park this summer? Or somewhere else fun? We want to hear about it. Join us below for Tuesday's Travels.
disclosure: Living at the Whitehead's Zoo receives free attraction tickets in exchange for some post. All opinions shared are 100% my own based on my experience. You may have a totally different experience and opinion.
We're on Pinterest! Check out our Traveling Fun Pinterest Boards: