What combines the strength of a gymnast, and the grace of a ballerina? A swimmer of course. There are more than thirty four swimming events in the Olympics. Here in the US we're so proud of our Olympian swimmers. Here at the Whitehead's Missy Franklin has won our hearts.
We're in Florida so there are quite a few swimming teams and swimming clubs. Unfortunately not so much for us locally. We had the wonderful opportunity to take the older kids to the University of Florida swim meet years ago. After, they got to take a dip in the swamp (the gator pool). It was a very cool experience for the kids and I was so surprised at how mesmerizing swimming and diving events could be. I was a transformed fan! Had it not been over 2 hours of driving several times a week they'd have joined the swim team right then and there. Somewhere in that thought process reality set in . That and the fact that they did not want to swim competitively. Kids.
A little town not to far away from us they have a synchronized swimming team. I think they are so COOL! Really Really Cool! Synchronized swimming one of my favorite events was first recognized as an Olympic sport in 1984, its origins can be traced back more than 100 years. Synchronized swimming takes place in 9-13 feet of water. Here swimmers maneuver or do a routine to music. They often have "flyer's" whom the team propels out of water. Synchronized swimming incorporates creativity and athleticism into a team sport.
These athletes have to work hard! So Hard! They have dedication, work ethic , strength and so much more! If you have a child that is interested in pursuing the sport of swimming here are some skills for them to practice when in the water.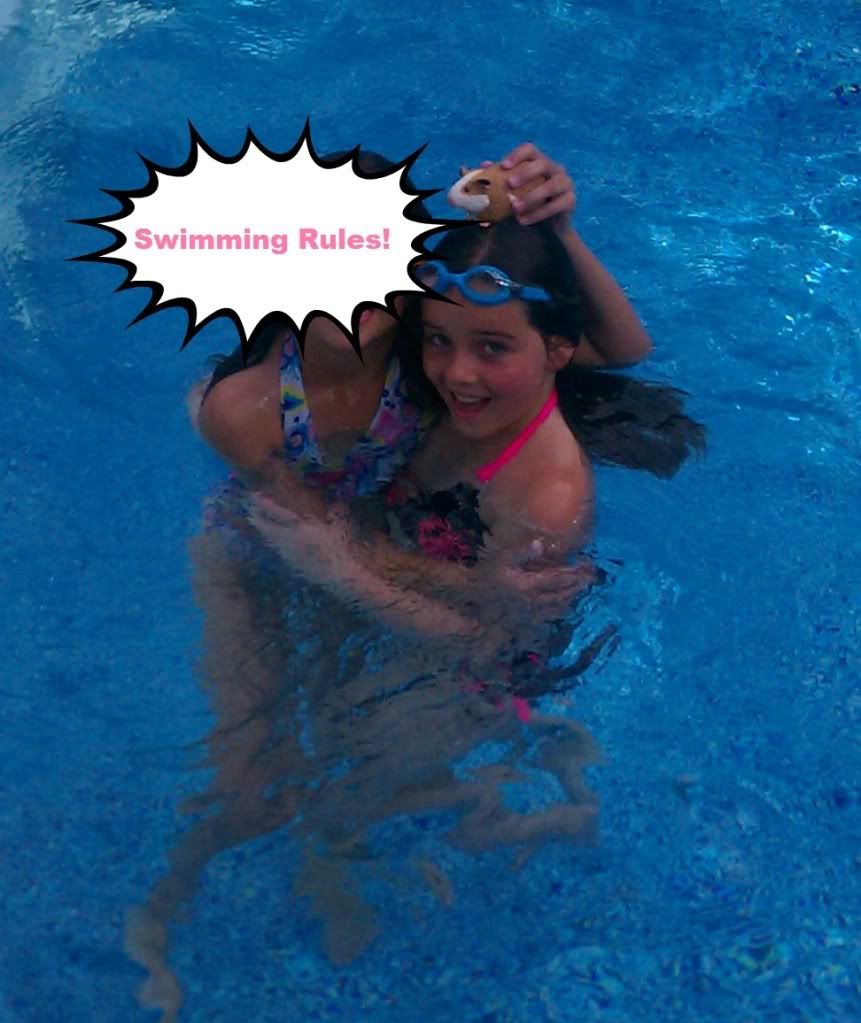 Skills for swimmers to work on:
Speed drills

Learning the rules

Good Nutrition "fuel your body for success"

Strength and Technique

Injury Prevention
Even if your child is not aiming for the Olympics I believe that these are all things that they can work on and have fun with. Giving your body the proper fuel it needs for success is important in any sport.
As for the rest well here is how we're bringing "Olympic Swimming" into our pool this summer.
You need a stop watch or mom to count for you. My son says I cheat when I count...um not so much but hey the stop watch can be my proof.
race the length of the pool and see who scores the best time

backstroke race and practice your kick offs

water polo well kind of (we don't have 7 kids in the water and we're using a beach ball)
As children watch the Olympics they begin to dream. They become inspired and they see what one can do with hard work.
Diving ~ honestly diving freaks me out a little bit. I think they are amazing no doubt, but the paranoid Mama comes out in me and I think of people bumping their heads and breaking their necks. I imagine if I had a child that loved and thrived at diving well that would be a completely different can of worms. Don't ya think?
What's being looked at when the diver takes the plunge?
Tips to bring diving to your pool this summer: *First make sure the pool is deep enough for this kind of play!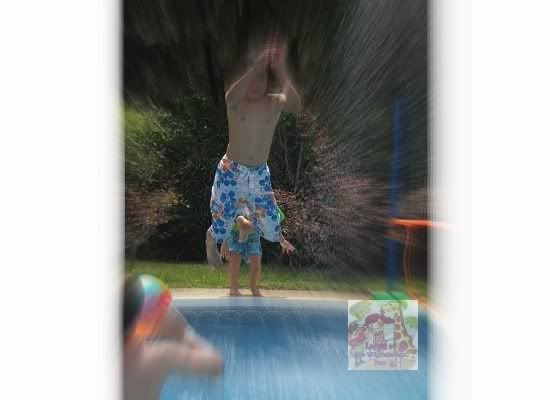 begin with cannon balls and just jumping natural fun

If your child is older you can begin with having them crouch at the side of the pool with their arms in front of them

remember practice makes perfect

measure distance (kids love seeing how far they went)
Thanks to the Iowa Farmer's Wife for passing the torch on to me [check their health post out ]. Now it is time to pass the torch again. I'm passing the torch to JDaniel4's Mom where you can catch a post all about Athletics (including long distance running and cycling).
Be inspired to

celebrate the Olympics

with your children. Visit the many ideas below. Feel free to share your own ideas too!