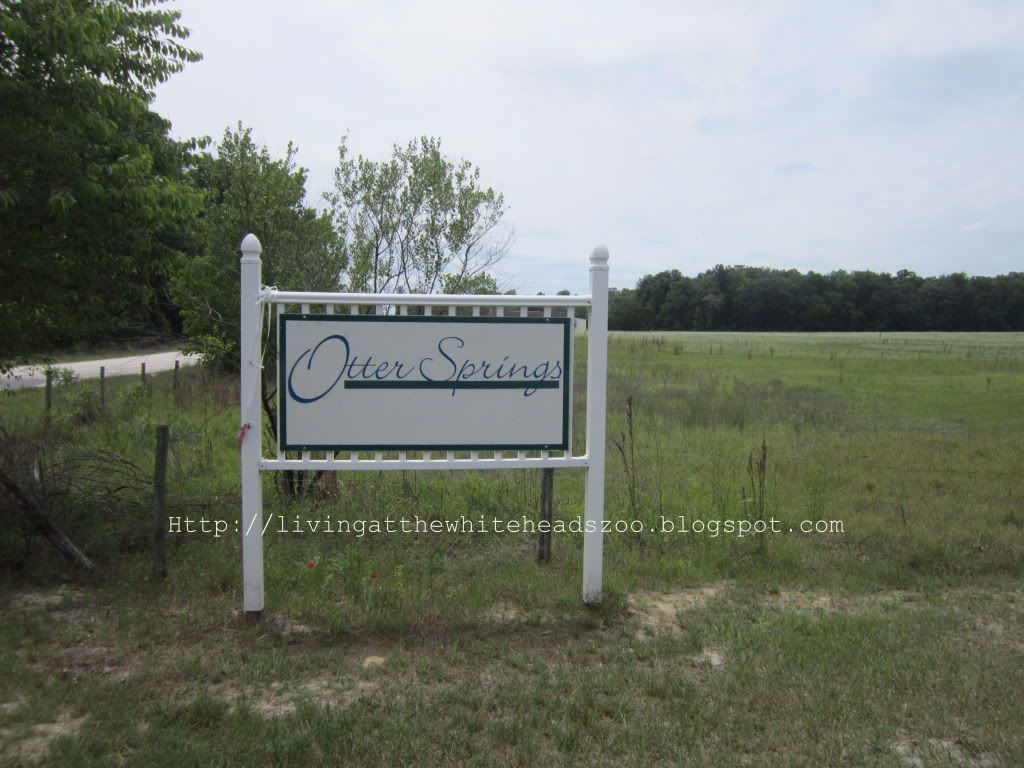 Otter Springs is a park and campground located around a second magnitude natural spring.
Not only does Otter springs offer the natural outdoors. They also have a pool pavilion .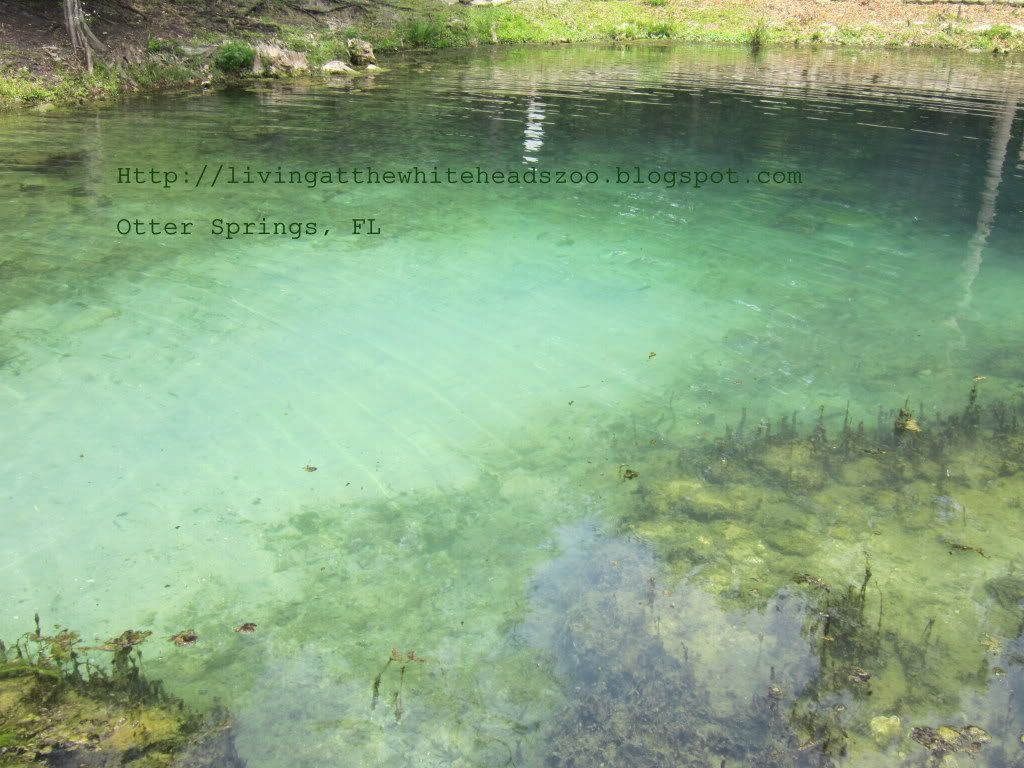 There are lots of places to sit and lay out. Some people even
had their chairs in the water .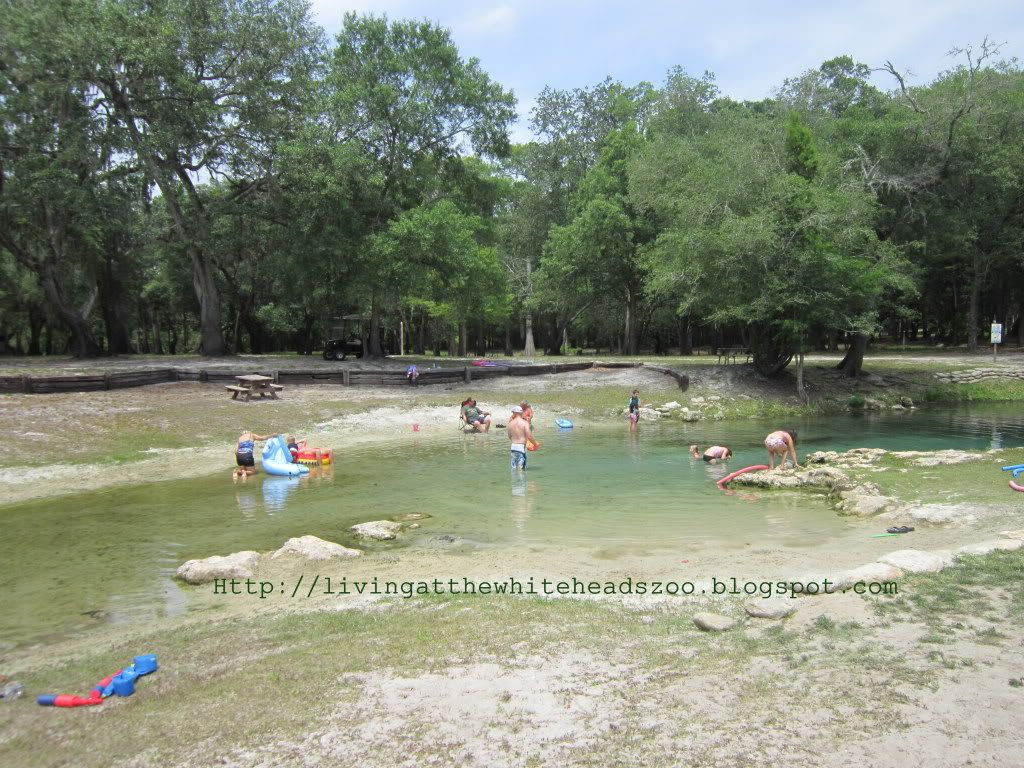 Spring Only admission is Free for children 5 and under.
(Nov. 1 to March 31 these prices are 1/2 price)
To use the pool is an additional $5. per person.
Otter Springs has a large camp ground with both house and cabin rentals.
The cabins rent for $65 a night and the stilt house is $85 per night. These both have a full kitchenette, electricity and air conditioning. For more information on the camping and campground prices visit the Otter Springs Website.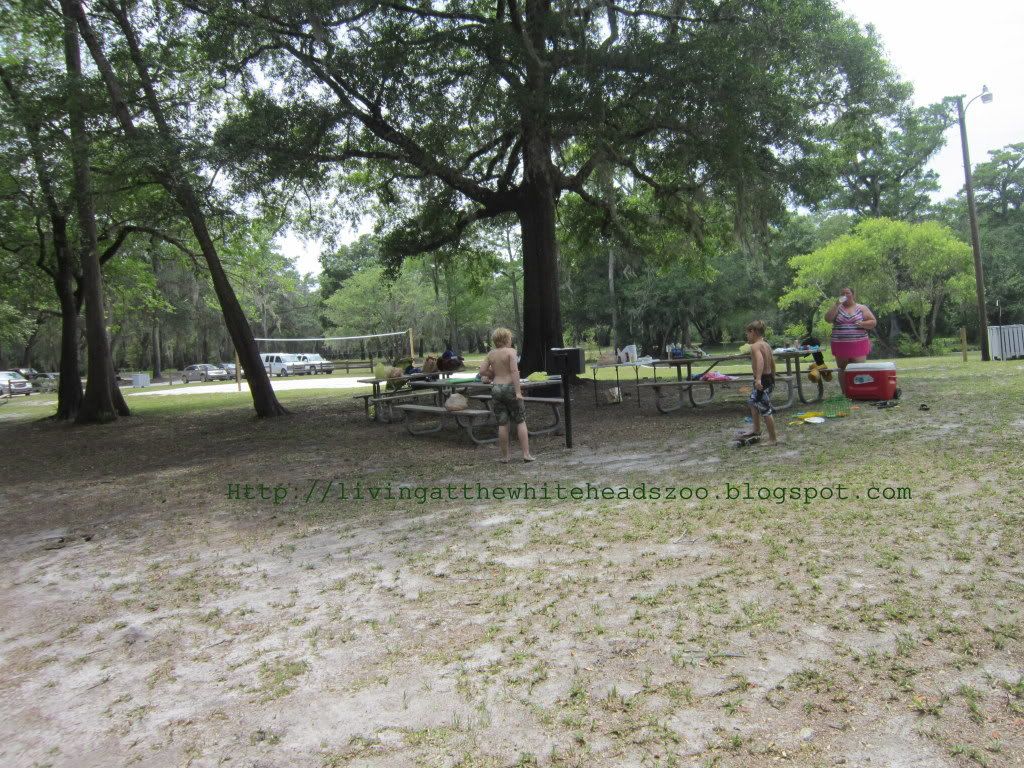 The huge trees are lovely to picnic under.
Canoe rentals are $5 an hour or $15 for 4 hours. You can paddle
and view beautiful natural Florida. Look out for Gators and snakes. Oh my!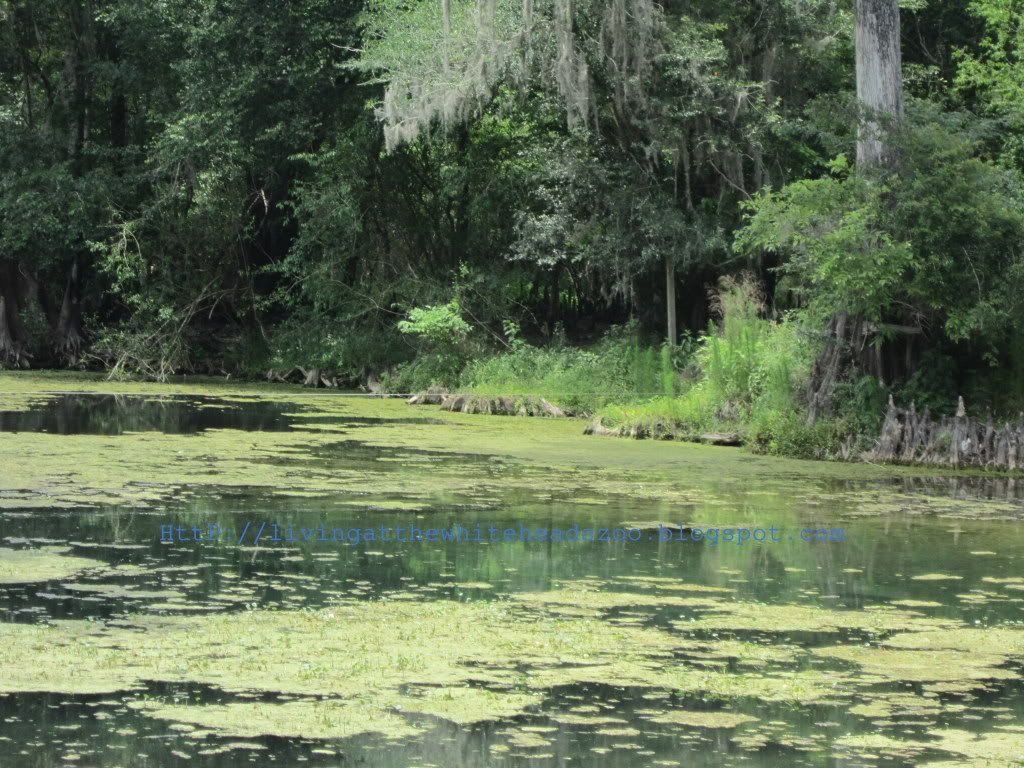 Otter Springs offers a place to play, picnic, canoe, fish, swim , hike and so much more!
If your looking for a rental facility for a family reunion or other get together you may want to check them out. They have several options available at great prices.
We're having so much fun traveling around Florida this summer. What adventures are you having ?
Share them here at Tuesdays Travels .
We're on Pinterest! Check out our Traveling Fun Pinterest Boards: