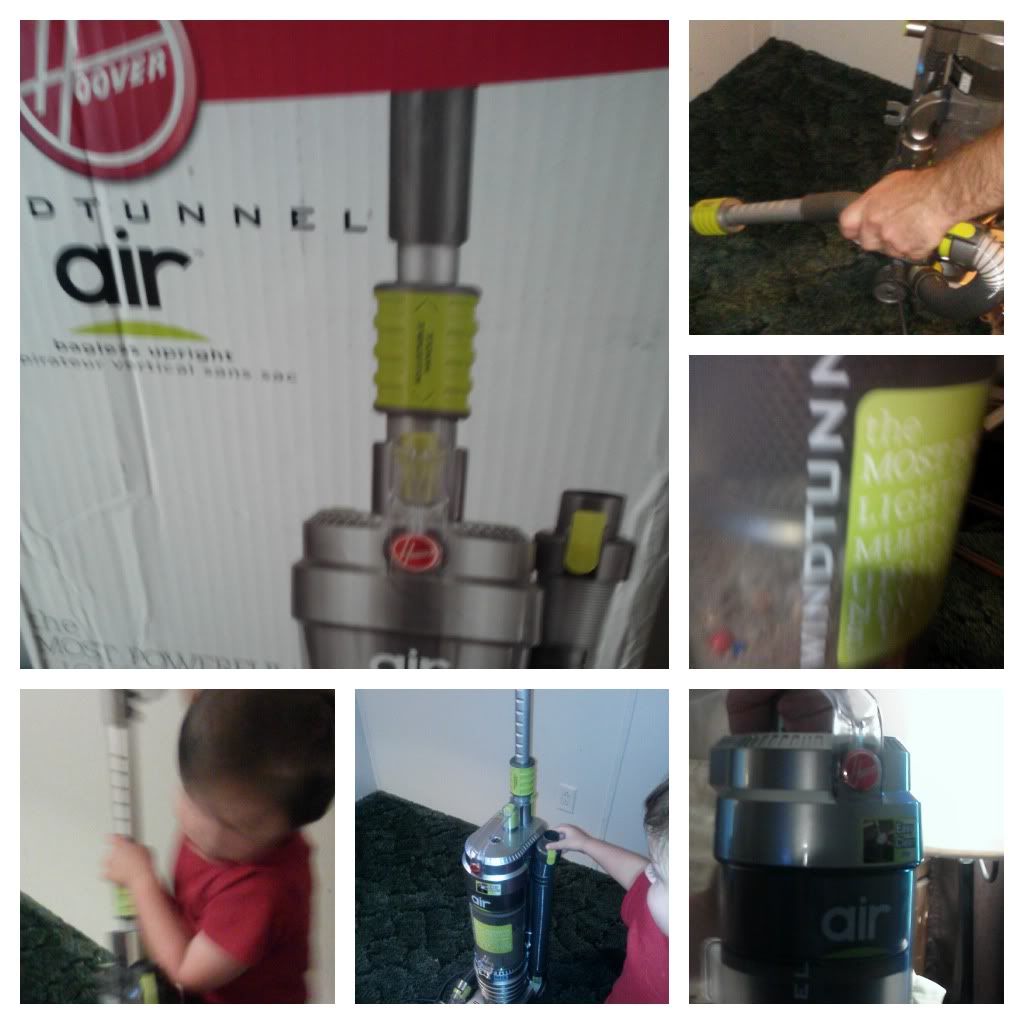 The Hoover WindTunnel Air Bagless Upright arrived and I was so excited. I had to go out and play taxi to the kids and left the box by the door. When I returned home my sweet husband had put the vacuum together and was raving about it. He had vacuumed our bedroom, the curtains , the fan , and he had even stuck it to the ceiling. The incredible power suction of the Hoover left a big white zig zag line all down our ceiling where hubs had played. (thanks honey) He left it so I could do the rest.
I've been testing out my Hoover for a couple of weeks now and here are some things I have found.
PROS:
light weight
adjustable handle
head slides easily under furniture for pick up
The light weight feature is really nice and easy on the body pushing it. I love that feature. Even our three year old can easily push it around. The adjustable handle is truly great and makes it easy for multiple family members to get a good fit for themselves. No more hurting back you can truly get it at just the right angle to make it a good fit for you.
My three year old loves that we can navigate the handle down to his size when he is helping out mom or dad.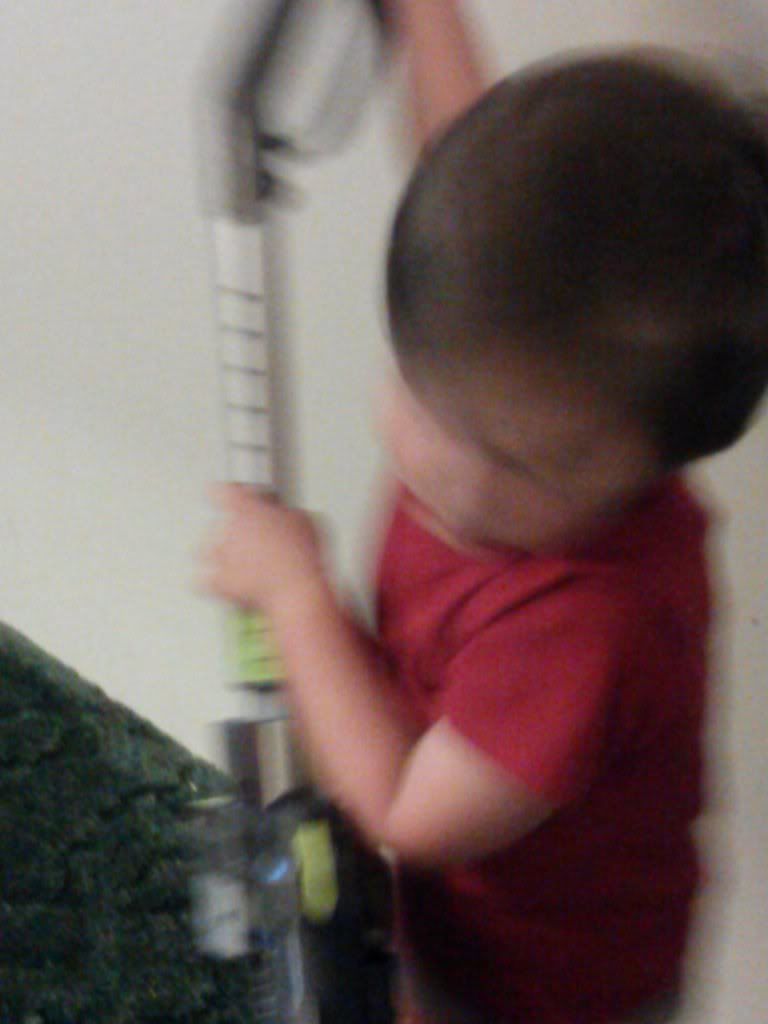 The head of the vacuum slides easily under most of our furniture allowing me to pick up all of that sneaky stuff that slides under the couch and bed.
The Hoover WindTunnel has some serious suction. (remember the ceiling) . I'm really impressed with the suction of this vacuum. It picks up in seconds and has given me no issue. Trust me as a Mom of three and an owner of a lab I'm quite happy with the powerful pick up.
No bags to empty. A good thing too. I'm quite shocked by the amount of stuff I have had to empty out of my vacuum. Kind of made me wish my husband had not tried it out when I saw the dirt it picked up.
We were able to clean our couches, curtains , ceiling fans. It truly is quite handy and a fast process with the great suction from this vacuum. . The hose and accessories attach really easily.
The filter comes out to be washed under the faucet.
The cord is really long which means I can navigate and am able to do more than one room without replugging.

I truly think this vacuum was designed with MOMS in mind. It is a great fit for our household.
"I received a sample of this product to facilitate my review, but my opinions are entirely my own."