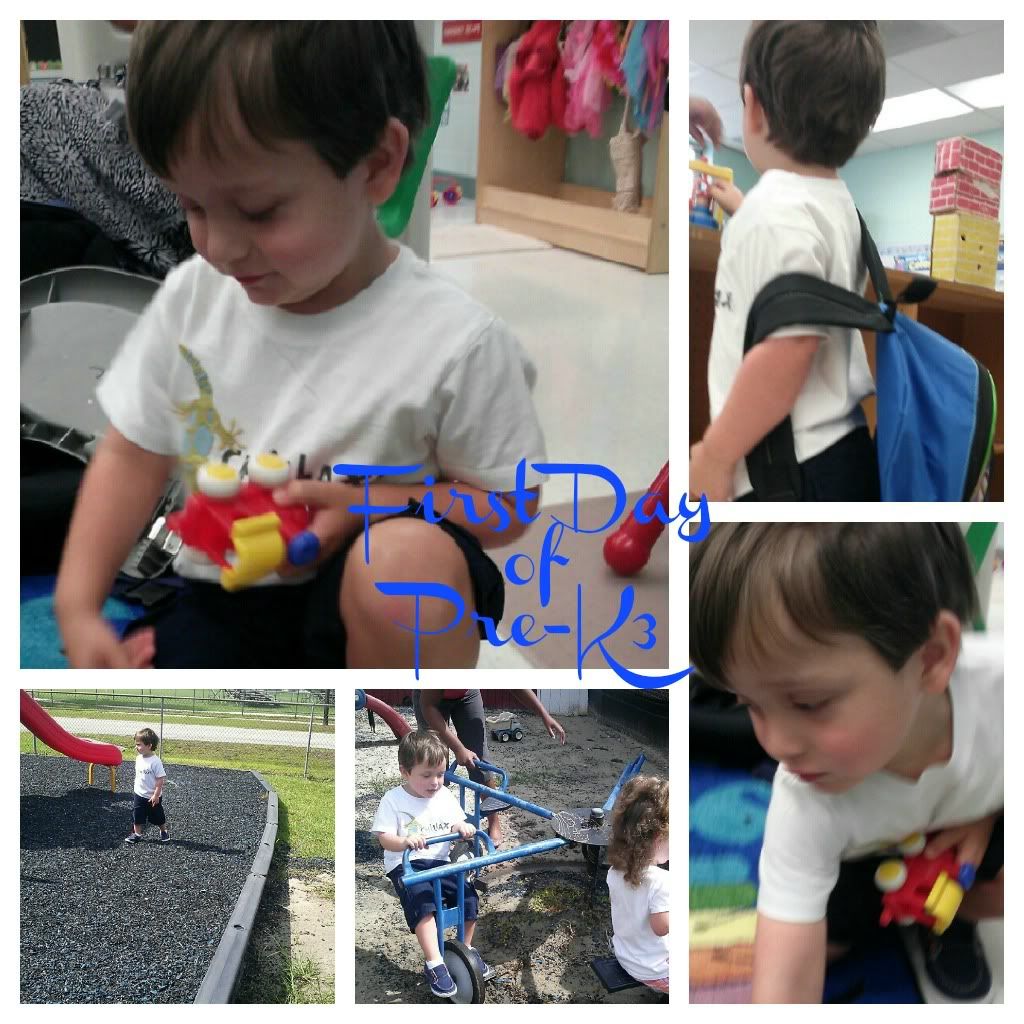 Last week was our first week of Preschool. The first day went pretty well (parents stayed). Oh boy the next day was hard on Mama and little man. He cried all day :( and I was so sad for him. Day three was a little bit better.
This week so far so good each day he is doing a little bit better. I can't wait for him to come home and tell me all about his fun days each afternoon.
How did back to school go for your family? Or are you still enjoying some last days of summer?