Runny noses YUCK! I'm so afraid I'll be seeing more of those now that C is starting preschool. We've been really lucky to keep the germs at bay until now, and I'm so afraid he will begin to be sick all of the time being around other kids. Let's face it kids have germs! When illness does make its way into our home I like to be prepared. Boogie wipes is gentle for that sweet little nose.
About Our Sponsor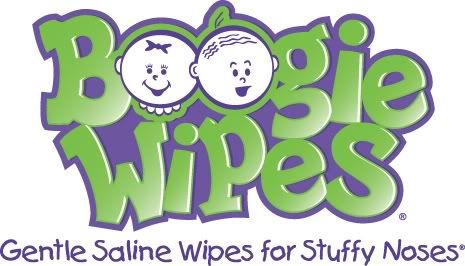 Boogie Wipes were invented by moms tired of chasing running noses! They are made with natural saline to dissolve boogies (mucus) caused by the common cold, allergies or otherwise booger-filled kid moments. Extra soft, alcohol, phthalate and paraben free, Boogie Wipes are available in Great Grape, Fresh Scent, Minty Menthol and Simply Unscented. Recommended by pediatricians as a gentle, effective alternative to a dry tissue.
Follow Boogie Wipes on
FACEBOOK
and
TWITTER
. Stop by and visit their website at
www.boogiewipes.com
to find out what's up at Boogie and for new products. While there you can also join the
Boogie Bunch
.
Grand Prize: You and a friend will both WIN a Boogie Wipes Prize filled basket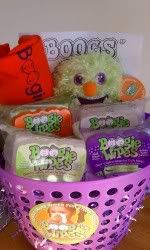 Here's How You Enter:
The Giveaway will open up on Tuesday 8/21 at 12:01 am EST and Close on Friday 8/24 at 11:59 pm EST. 1) Start at the
Rafflecopter Giveaway form.
2) Complete the Mandatory entries. 3) Work your way through the links, entering contests at each blog as you go. These contests each have their own rules and end dates. 4) Complete additional entries towards the bottom and come back for additional daily entries! That's it! You have successfully entered this awesome giveaway!
Side note...It's not mandatory that you enter all the giveaways at each blog. However, doing so not only increases your chances of WINNING the other prizes, it increases your chances of WINNING the Grand Prize! Mission Giveaway started with the
$100 Story
where with $100 several people received the help they needed. We are on a mission to help people! We have gathered a group of bloggers that want to make a difference. Together we are the Mission Giveaway Group! To inquire about becoming a sponsor, please contact Amee or Dawn at
missiongiveaway@yahoo.com
for details. Take a look at our
Media Kit
to see what Mission Giveaway has to offer.
Are you a blogger that would like to participate in Mission Giveaway? Find out how you can
join us
.
The amazing Blogs participating in the event this week are:
Baby Costcutters
|
Madame Deals
|
Mommy Needs Her Coffee
|
FurKid Fosters
|
Couponista Queen
|
Giveaway Bandit
|
Coupon Savings In The South
|
Wheel n Deal Mama
|
Sweet Pennies from Heaven
|
This Flourishing Life
|
The Mommy Island
|
Family, Love and Other Stuff
|
Mama Bee Does
|
A Thrifty Diva Surviving Mommy Hood
|
SlickHousewives
|
Life: Full Of Unexpected Happiness
|
Krazy Clippers
|
Tidbits From A Mom
|
Living At The Whitehead's Zoo
|
Stretching Your Budget
|
Whirlwind of Surprises
|
Making of a Mom
|
Confessions of an Overworked Mom
|
Organic Mommy Today
|
Frugal Fanatic
|
Utah Coupon Deals
|
Moms Saving Money
|
Klippin' Krazy Koupons!
|
Mommy's Money Saving Obsession
|
A Savings WOW!
|
Freesocial2011
|
Freebie Spot
|
Check out how entrants would pay it forward this week and enter your own comment: