Wishing you and your families a Happy 4th of July. We enjoyed a great firework show tonight and are looking forward to cooking out and spending time with the family this weekend.
Here we are enjoying our new Bounce House!
(Thanks to TwoOfAKindWorkingOnAFullHouse's Awesome Giveaway!! I still can't believe I won !!)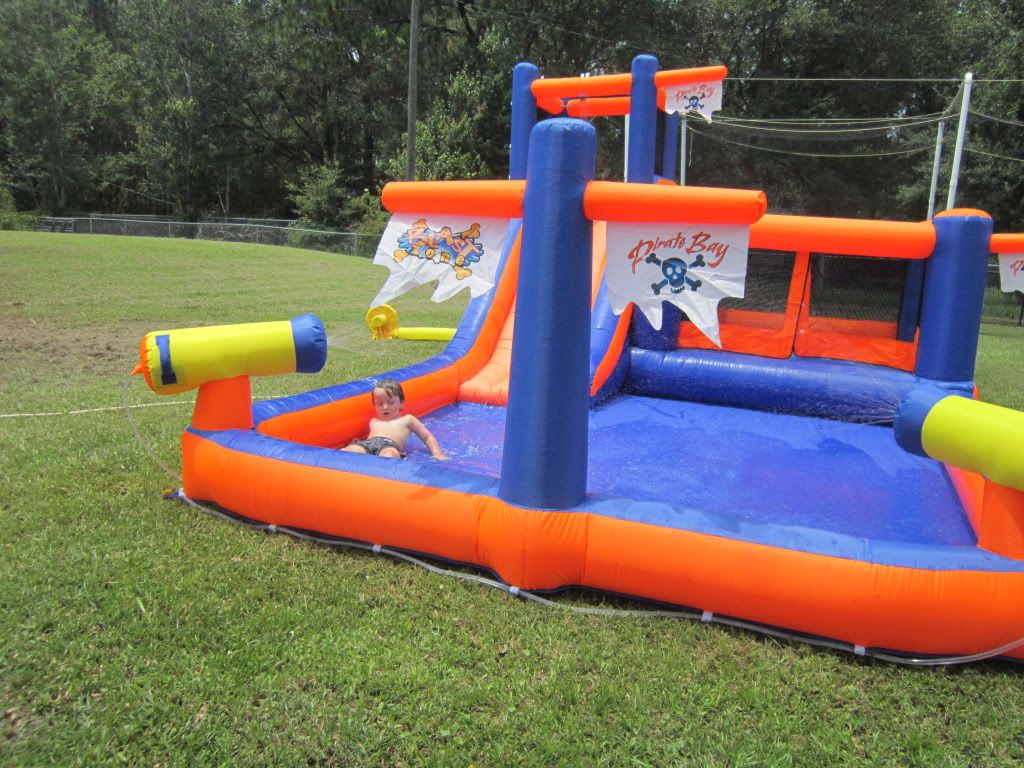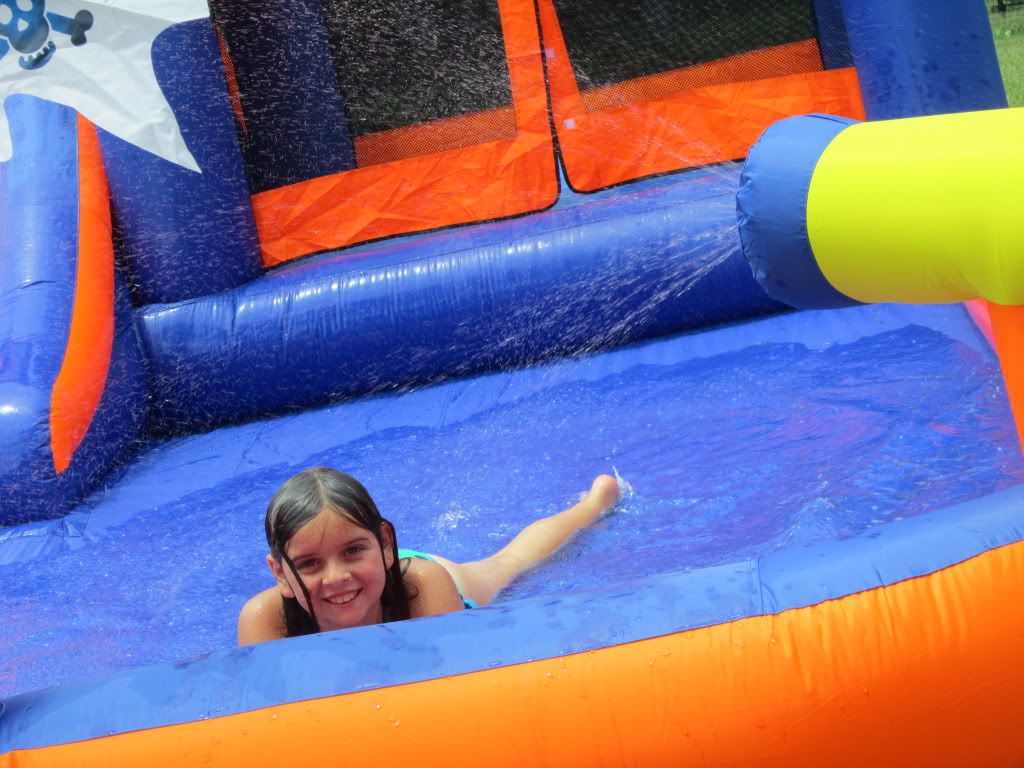 Isn't she cute!
Best Pals! He loves his E!