This weeks menu:
23. Fried Chicken Salads
24. Baked ham/hash brown casserole/ garden green beans
25. Hamburgers / tomato-cucumber salad/ LO 7/24
26. Sandwiches or Cereal
27. Mini Meatloaves / stuffed peppers / corn bread
28. Country Fried Steak/ Mashed Potatoes / Gravy/ Good Bread/ squash
29. County Fried Steak Sandwiches All the Way, Crock pot BLT potatoes
Crock Pot Apple Crisp #Recipe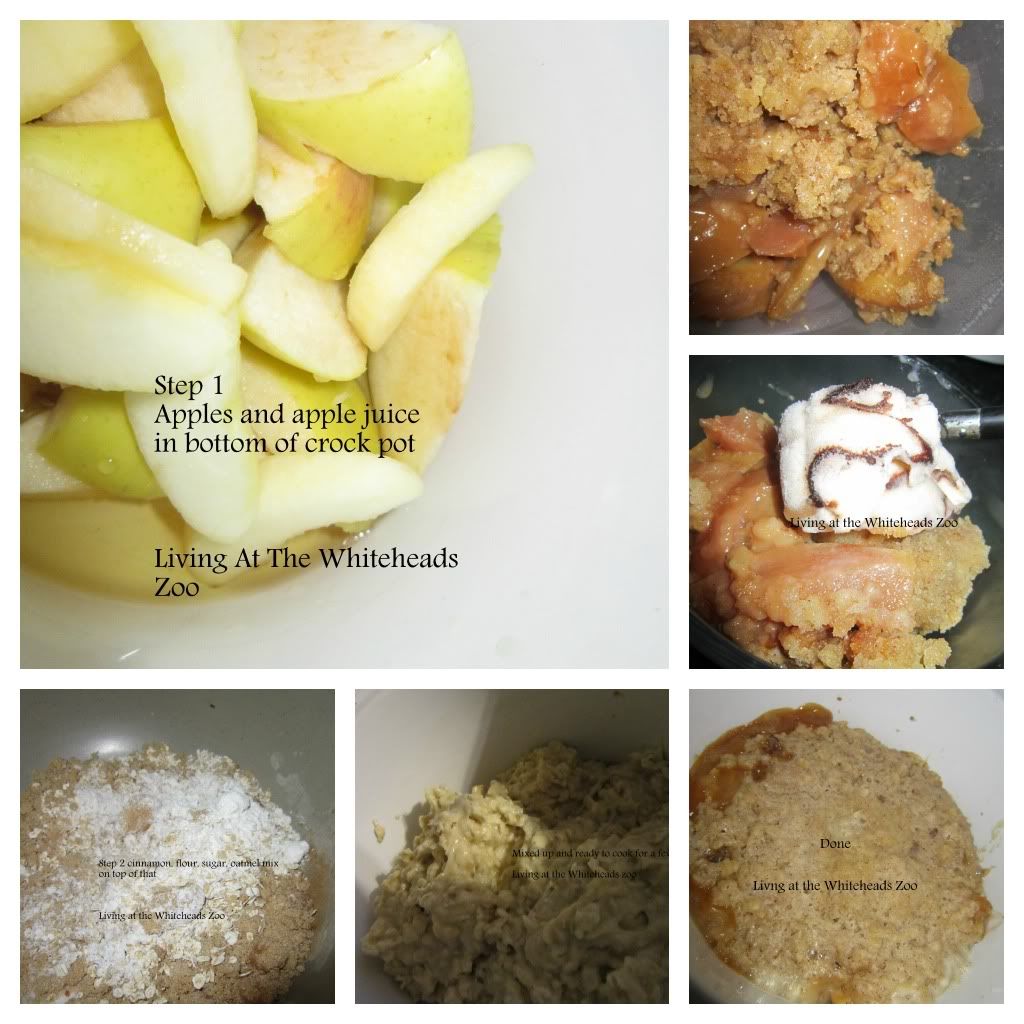 I made a small batch of this in the small sized crock pot. Only 2 out of our 5 are fans of apple, so that is why a small batch worked for us. Honestly, there were several servings and I think I could have easily made 5 bowls had they wanted some. Instead they missed out. Little Mister and I declared it delicious!
STEP 1: Slice apples and apple juice in bottom of crock pot (2 Tb. and 2 apples)
STEP 2: 1/2 tsp. Cinnamon, pinch of salt 1/2 c ap flour, 1/4 c. sugar, 2/3 c. brown sugar, 1/2 c. oatmeal on top
STEP 3: Mix together with a cup of softened butter
STEP 4: Leave in your slow cooker on low for 4 hours
STEP 5: Add a scoop of Ice Cream