3000 Northwest 83rd Street Gainesville, FL 32606
Cost:
$5 (ages 12-59)
$4 (ages 4-12)
$4 Seniors 60+
FREE (3 and under)
Visiting Hours open 9am to 2pm (must exit by 3)
Open 7 days a week except certain holidays.
If you are looking for a fun and inexpensive way to spend the afternoon with the kiddos this is a great way to spend the day. There are not as many animals as a big zoo , but there are several . You can walk through the zoo on your own . There is a nice new playground in the center.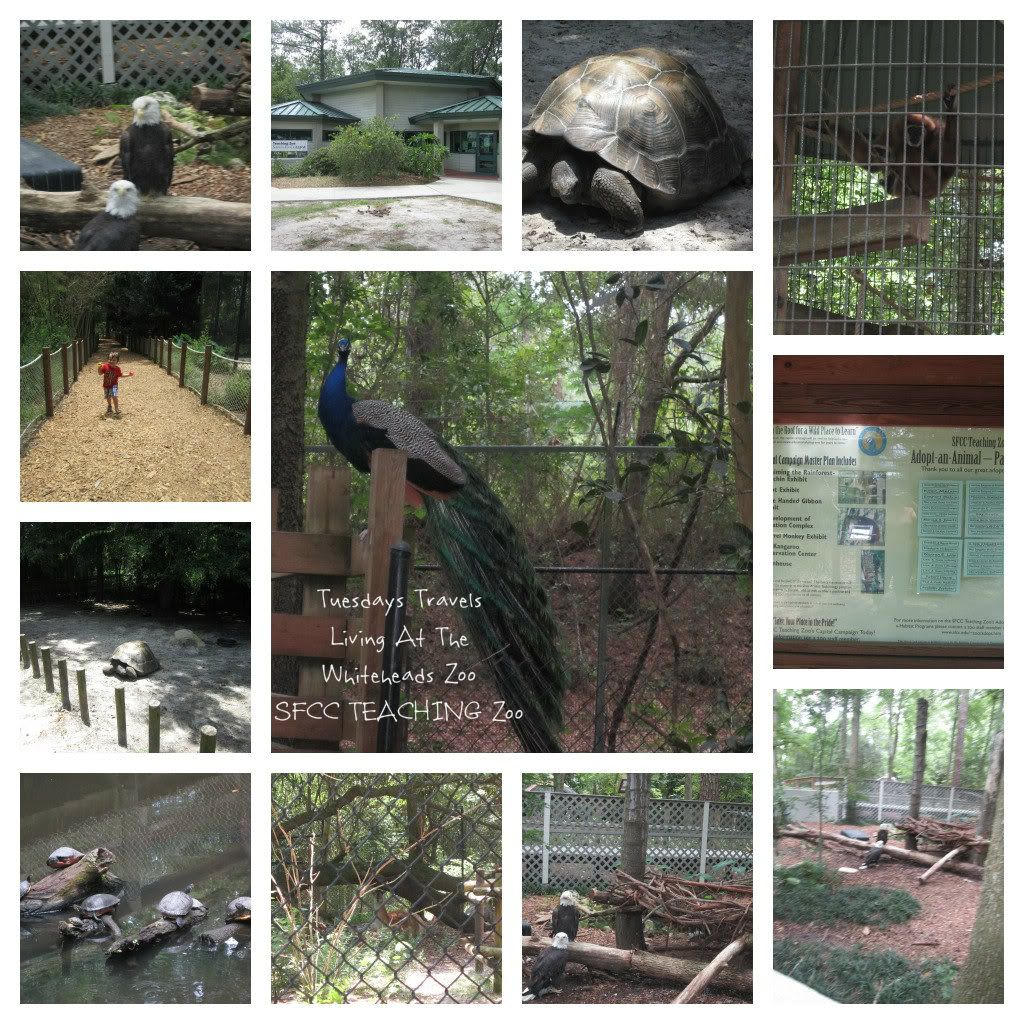 We enjoyed a picnic lunch before we went inside. There is a nice picnic area under the trees for this. Or you might want to just pack a snack for afterwards to have here.

The playground sits right in the center of the Zoo.
MOM TIP #1
that rock mountain gets SUPER
hot
! C couldn't climb on it on this
particular day because of this.
MOM TIP #2
this was about the time C decided he need to go potty. The bathrooms are located
outside of the zoo by the picnic area. You can reenter but you have to have your ticket stubs.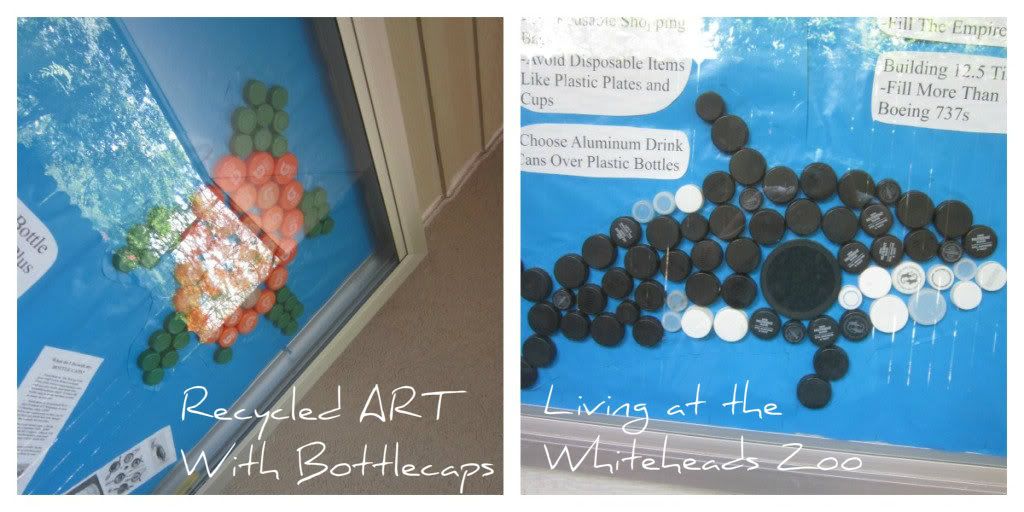 We thought this recycled art was cool and sure to inspire a lot of creative projects.
These were both made from bottle caps. Neat Oh , Right?
We're on Pinterest! Check out our Traveling Fun Pinterest Boards: