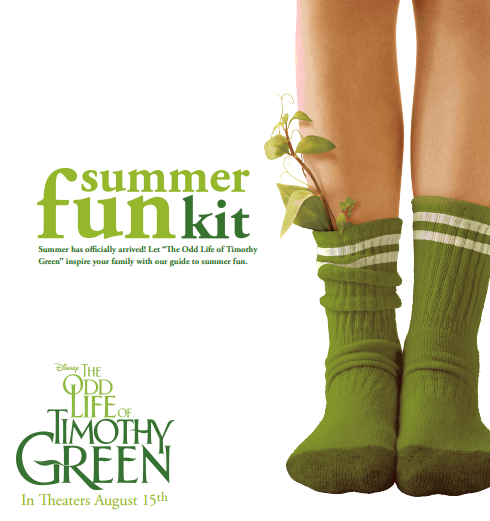 With this magical summer movie we got a fun Summer Kit to share with all of you.
I shared some fun
outdoor activities
a few days ago. If you missed them be sure and check them out.
With summer coming to an end you may be needing some new activities to add to your bag? Here are a few
summer crafts that are bound to keep you and your children entertained.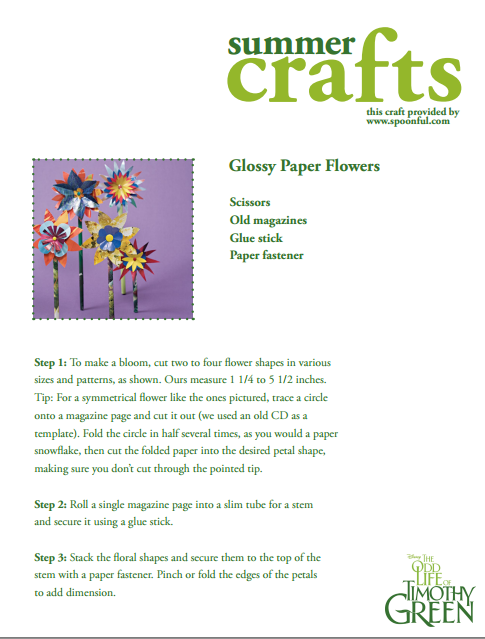 I love these paper flowers . They remind me of windmills which I'm a big fan of too!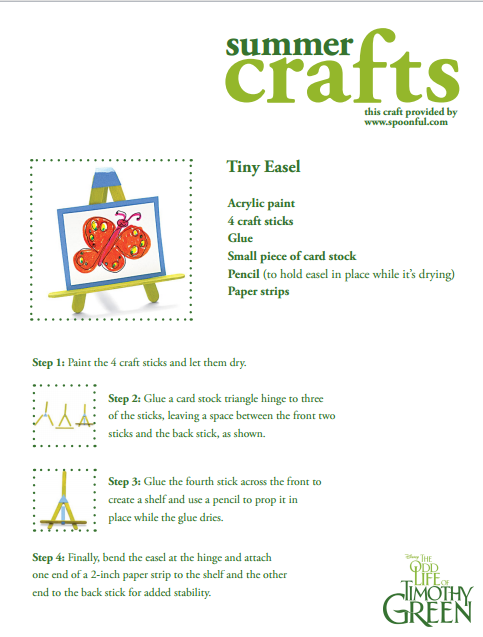 Having fun yet? Here's one more for today.
Be sure and drop back by for more of the #TimothyGreen Summer Fun Kit! If you make a craft drop in and share it on our
facebook pag
e we'd love to see it.
"Like" THE ODD LIFE OF TIMOTHY GREEN on Facebook
Follow THE OFF LIFE OF TIMOTHY GREEN on Twitter
THE ODD LIFE OF TIMOTHY GREEN
is now on Pinterest
Don't forget ~
THE ODD LIFE OF TIMOTHY GREEN
opens in theaters everywhere on Wednesday, August 15th!