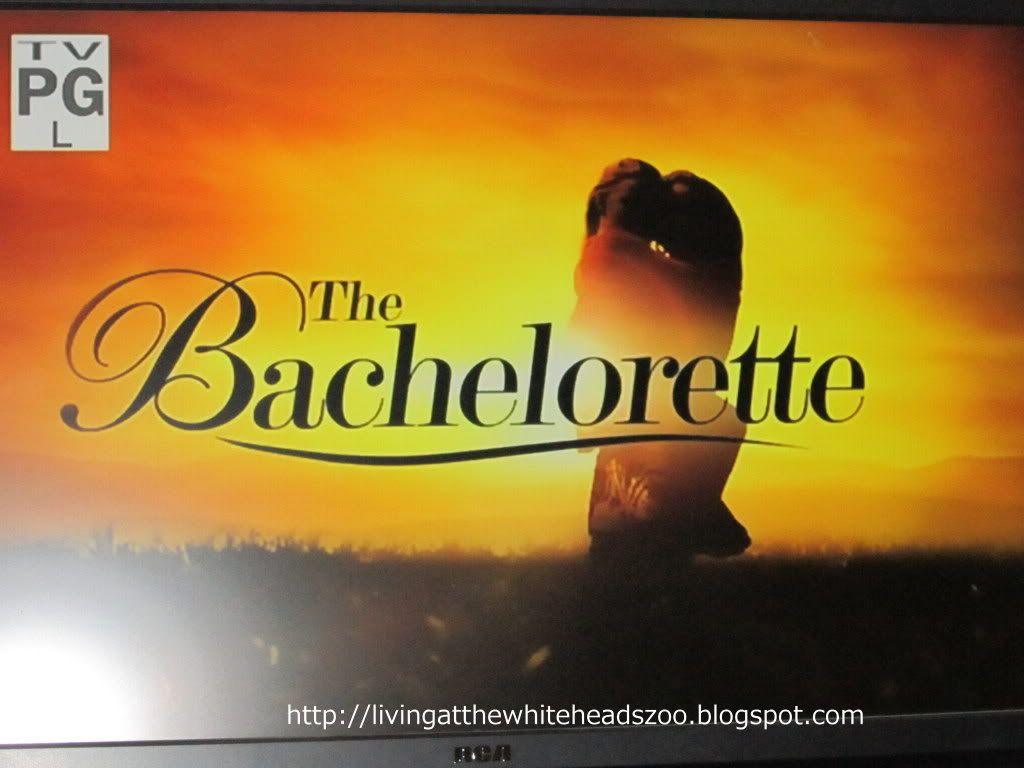 This week it was time for the lovely Emily Maynard to meet the boys families.
We were ready! We were looking for romance, drama, scary families and hard questions. I must say there really was no drama to speak of. The four guys left were Chris, Sean, Arie, and Jef.
The first hometown was Chris's. Chris and Emily hang out in Chicago. He tells her the family will love her. Chris's sister Renee is pretty skeptical. She tells Emily if Chris is not her guy end it sooner rather than later. Chris's family is Polish, they go to a little Polish pub. He preps her a little bit then they head to meet the family. Chris's Dad tells him Emily is falling in love with him which just thrills Chris. The family date comes to an ending no drama , but Chris does tell her he loves her (
wonder would he have told her had Dad not told him that?
).
I've just never thought they were a good fit. I'm sure he's a nice guy but I don't see the fireworks there. I think he has a bit of a temper and short fuse and that's not a good fit for Ricki. Just my opinion.
(of course I'm just watching the show right along with the rest of ya)
Second date is Jef's hometown . Jef's hometown was pretty neat. His ranch is just beautiful and I could fall in love with the land alone. I'd like to vacation at Holmstead Ranch. Very pretty. His parents are not present just the tons of siblings instead. Big Family! Hmm I'm not sure about the no parents since Jef told her what a big deal their opinions are to him.
They head out on an ATV and then they go skeet shooting. So cute Emily acts like she doesn't know how to shoot then hits every clay pigeon. Go Emily! My favorite quote "Who knew Jef and his skinny jeans was such a good shot". Ha!
Jef's big brother and Emily chat. He ask her do they have the same principals , what would make them work? Steve tells Emily she would really compliment Jef. She moves on to talk with his sisters. She tells them her biggest fear is hes not ready to be married or for a six year old. They tell her if shes the right one then he will be. Seems like she won the siblings over.
They walk on out of there and he takes her to a pretty spot and reads a letter he wrote her. It really was so sweet and romantic. I mean what girl wouldn't be smiling ear to ear to hear such kind loving words coming out of a mans mouth. Emily says"that was the sweetest thing anyone has ever said to me" and they kiss. When she talks about him she just smiles big and she says "it feels perfect inside her heart. "
Date 3 is Arie's and I was pretty disappointed here. You can't deny the chemistry that Arie and Emily share. However, his hometown date was awkward at best. Not seeing her bringing baby girl back there

(just saying

). I know if this Mama felt out of place

(I wouldn't be)

.
The date begins at the Indy car track and Arie shows her how he spends his days at the track. He gives Emily a fast ride "Arie seriously looks stupid hot".
They head to a duck pond , and you can tell Arie is so nervous about her meeting his family . He tells her they are different from other peoples family . Emily's goal is to win Aries mom over. They are chatting and then Arie's mom begins talking to him in Dutch. Then Arie's Dad looks at her and goes "they're talking about you" AWKWARD AWKWARD! Emily chats with Arie's mom and it goes pretty well. Mom thinks they'd make an AWESOME couple. Emily says,"everything she felt was confirmed." I think Arie has that bad boy quality girls just can't resist and a really sweet side too.
Sean has the last hometown date and his family to me was the one. I loved them. They played a couple of pranks on her. First, Sean told her she'd been wondering why he was still single. It was because he lived at home and he takes her up to a room that is a disaster. It had stuffed animals and food and is just a mess. Her face was so funny here. Of course this was a prank and he clues her in in a few minutes. They have the cutest play house in the back yard for his niece. That playhouse ROCKS. They just seem the most down to Earth fun loving people.
OH and don't forget the
steamed armadillo
. How yummy! Kind of taste like chicken. Hehe. This family won my heart! You can definitely tell Sean is crazy about her. Emily says "their lives could blend together very easily." Sean tells her "its a simple life but its a beautiful life".
(if I knew how to draw a little heart here I would but I"m not techy like that)
If I was picking this would probably be my guy but of course the final rose will come from Emily so we'll have to see.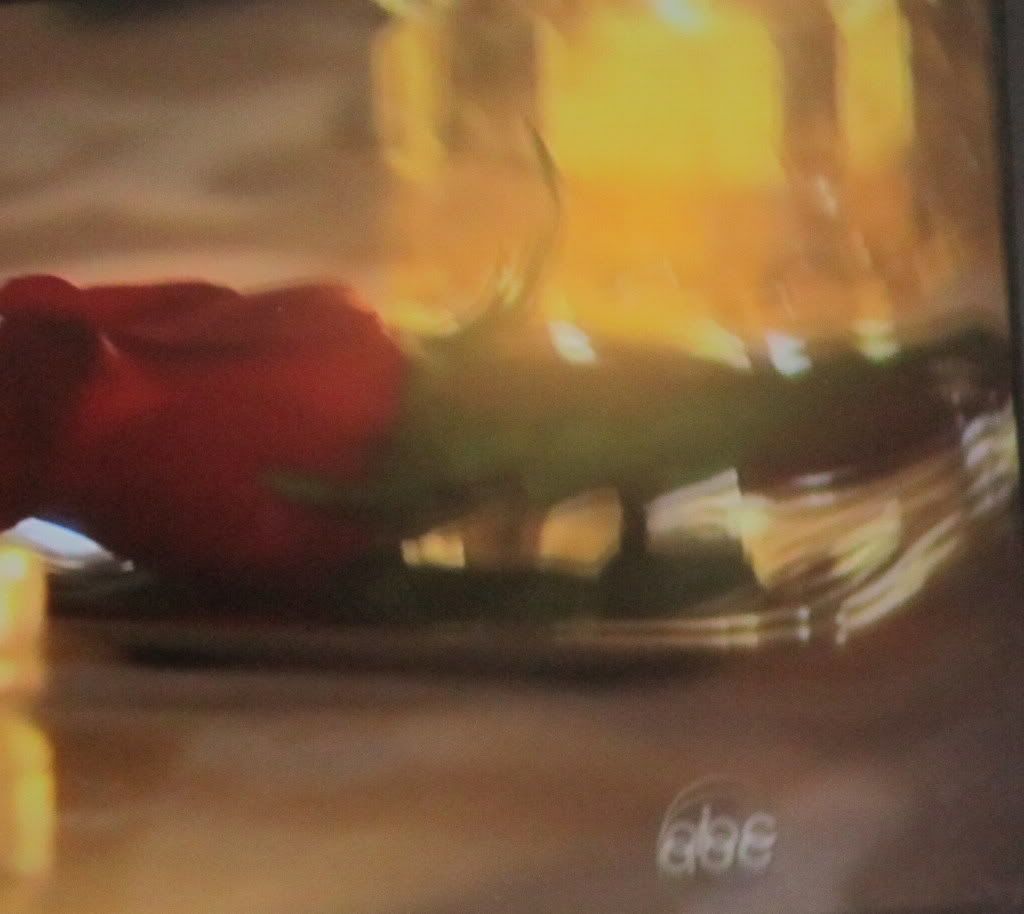 Time for the Rose Ceremony ~ first the chat with Chris Harrison
Emily tells her about each date. Chris points out that Sean is the one
guy who has not told her he LOVES her. Emily tears up a little bit here. With that said she is ready to get down to her final 3.
The final 3 are: Arie, Jef and Sean


Tune in Monday night 7/9 at 8pm EST. The final 3 will join Emily in Curacao and the final two are determined.


Other #Bachelorette dates to look forward to:


July 16 : The Men Tell All


Sunday July 22nd the 2 hour finale plus an "After the final rose " live special mark this one down it always totally screws me up when they switch nights on me. Hello, ABC we've been watching on Monday nights not Sunday.


What do you think will Emily find lasting love this season? Who do you think should be the last guy standing?