8635 A1A South, St. Augustine, FL 32080
Fort Mantanzas is open every day of the year except Christmas day.
Ferry departs on the 1/2 hour and you can get free boarding passes in the gift shop.
First come first serve ferry holds 36 passengers per trip.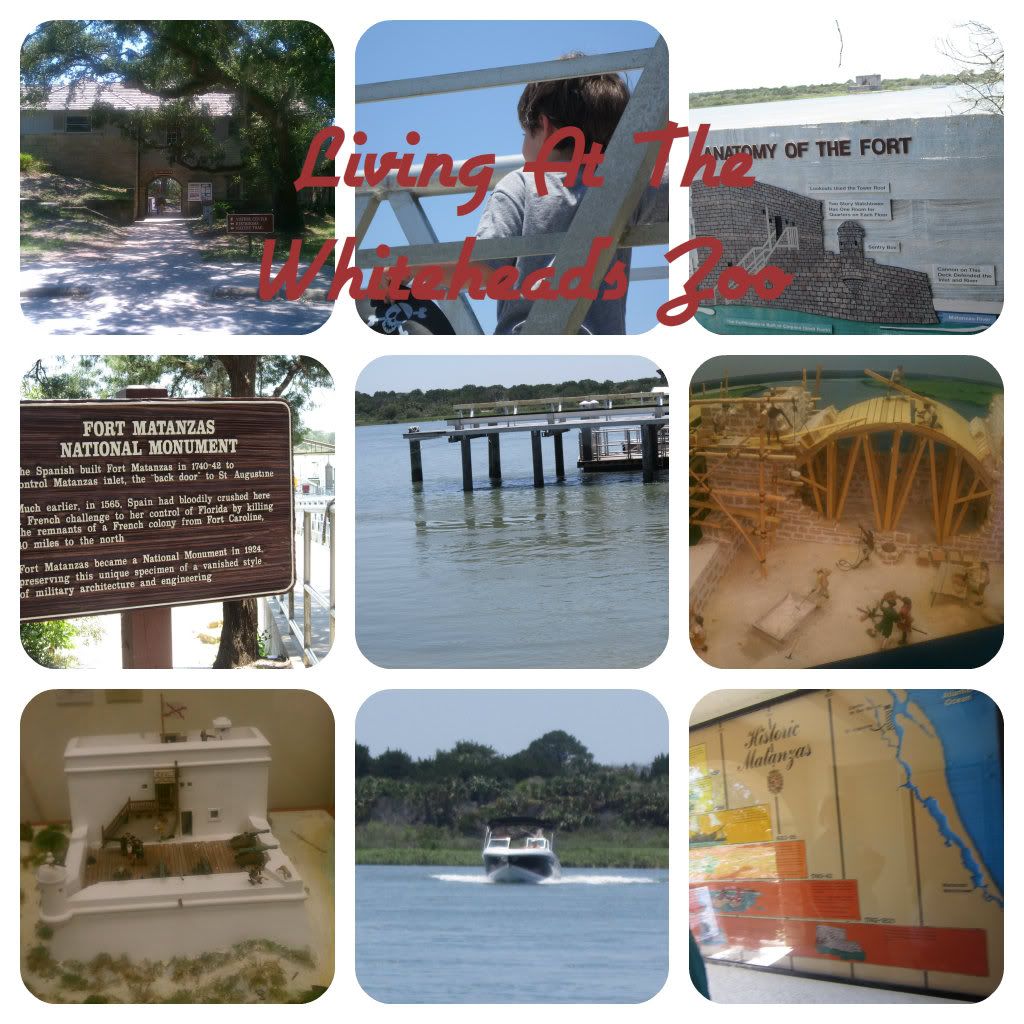 There are lots of fun things to do at Fort Mantanzas. Take a ferry ride to Rattlesnake Island, where you can explore the Spanish fort . A picnic area , and a half mile nature walk. Children can walk by the river and watch for crabs, and other shore life. We saw a couple of turtles pop in and out and a crab.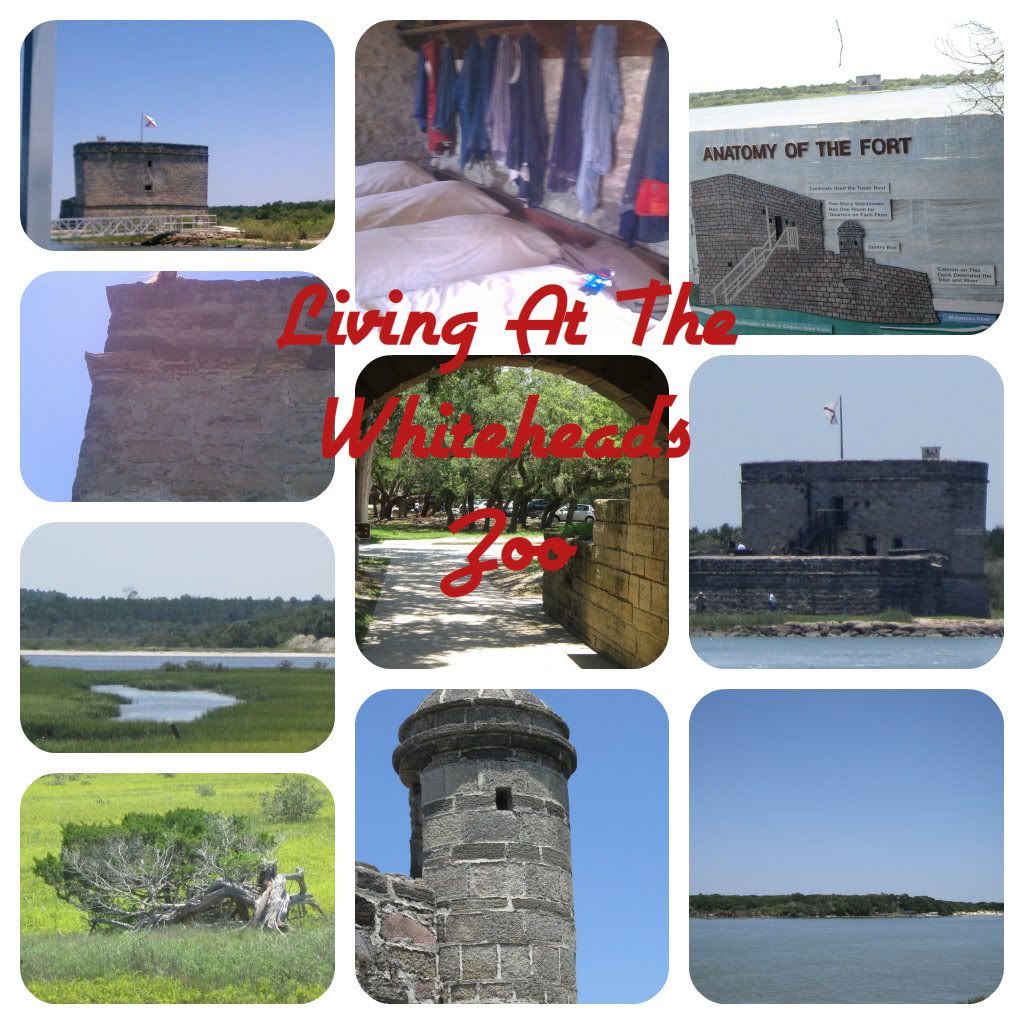 C (age 3) is really into pirates and boats. He wore his pirate hat and sword (we had a side trip to Hobby Lobby before our adventure began) and was so excited about the boat ride. The gift shop had pirate hats for sale had we not made that side trip I'm sure he would have chosen. So beware the gift shop does have goodies for sale if you want to keep your day entirely FREE. Big sister really enjoyed hearing about the Fort and taking photos. She's a photographer at heart I tell you she'll take tons of photos when the opportunity arises. This is so helpful since I'm busy trying to keep up with a 3 year old. Who seems to think the word NO means run. Ha. We ended our adventure with watermelon at the picnic area. I love the huge trees that cover the area , the kids had fun climbing around and I got some cute pictures of the three of them. That is always a nice perk for a Mom.
If you have a child 4 or older be sure and check out the Junior Ranger Program. You can either print the booklet from here or pick it up at the visitors center on your way in. The book is FREE. There are several activities for your child to complete with you (plan 1 1/2 hours to complete the book). Completing these requirements will earn children a certificate of completions and an official Junior Ranger Badge from Fort Mantanzas National Monument.
We're on Pinterest! Check out our Traveling Fun Pinterest Boards:
Link up and I'll pin your post!