Evgie Inc
specializes in customized wall decals. If you are looking to do some redecorating I think you are going to be pretty excited about this giveaway. Vinyl wall decals are a creative way to transform a room. Evgie studios offers a variety of wall stickers all designed by their talented team of designers. I personally am excited to find some vinyl for my boys rooms. After a visit to Ikea this weekend I have had redecorating on the mind.
Evgie Studio specializes in producing customized wall decals. They create personal designs that not only reflect the ideas you have in mind, but are tailored to fit into your unique space. Send pictures of your room, wall color, bedding sets, painting anything that inspires you and they will craft an idea that will transform your home. If you need help or have an idea of how to personalize your space with wall decals feel free to drop a line to
hello@evgie.com
.
About Evgie and Ev:
Evgie and Ev are real gals with passion and expertise in digital illustration and interior decoration. A few words about them. Each liked drawing very much in childhood, it became their profession. '
With vinyl wall decals being the latest trend in home decor- easy to apply, easy to remove, easy to tailor to specific wall or surface- they offer handmade large and small vinyl stickers with their designs and ideas for kids and grown-ups rooms. They start with an idea, pencil and blank paper , and then render their designs digitally for vinyl cutting. Evgie and Ev view wall as a background for living.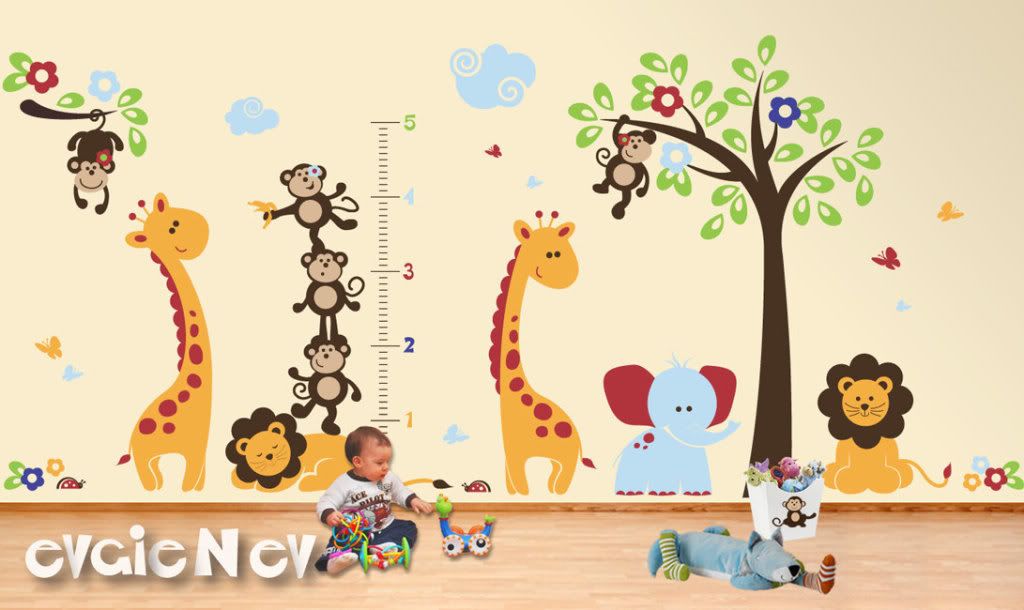 If you would like to stay informed about discounts and special offers be sure and "Like" on Facebook. Currently facebook fans can get 15% off until July 25th.
a Rafflecopter giveaway
disclosure: Living at the Whitehead's Zoo will receive the same $100 coupon that the winner receives in exchange for sharing this giveaway with all of you! Thank you Evgie.