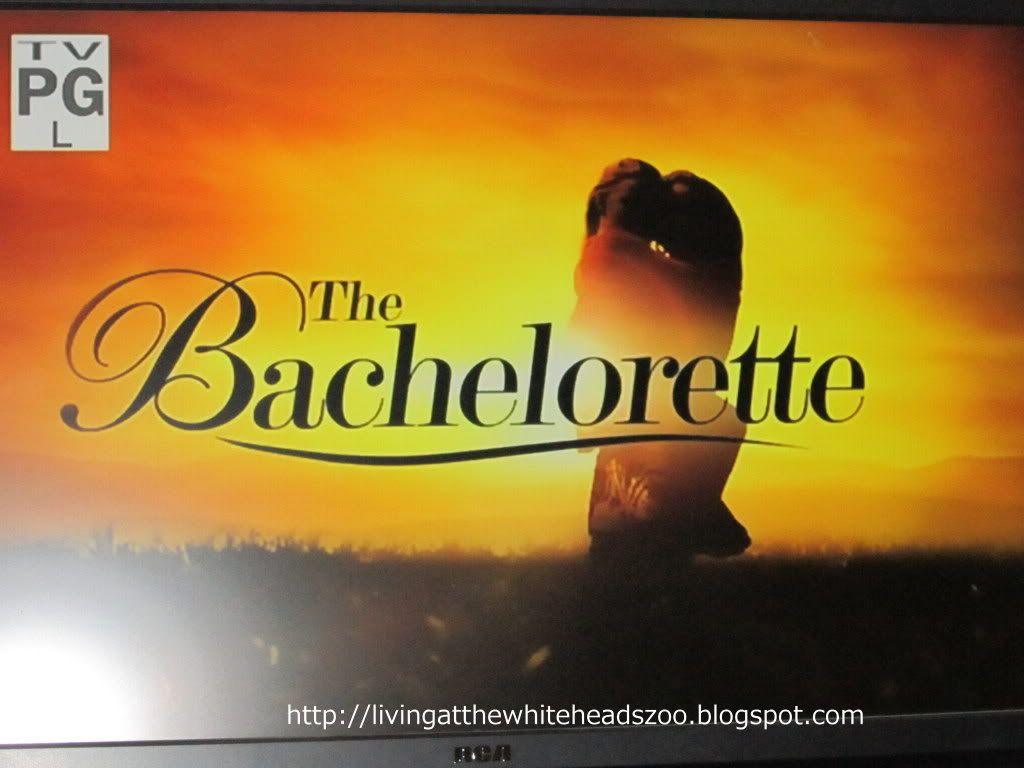 Tomorrow 7/2 is hometowns. We can't wait to see these guys families and what they think of Emily.
Here is a recap of last week so you are ready for Monday night.
Chris, Arie, Doug, Jef, Sean and John are in Prague.
Sean picks up the first date card and it reads: Arie Lets Czech out Prague together . Emily and Arie head out hand in hand. They sample some hot wine, visit some landmarks,of course they smooch a little bit. Emily says, "she really likes kissing Arie." Then comes the drama. Emily knows that Arie once dated a producer. She feels like he is hiding it from her.
Chris Harrison pops in to tell everyone about Arie's past relationship with Bachelor producer Cassie Lambert. Cassie told Emily about it. (I thought this was weird) Why didn't Cassie tell her in the beginning why now? Need ratings? Poor Arie Emily's asking him all about trustworthy and hes clueless that somethings up.
Here comes Chris Harrison , to tell us that they talked things out, not on camera.
Arie tells Emily his family will love her. He tells her that in Croatia he realized he loves her. Then the fireworks begin on cue!
Next Date Card arrives ~ John in Prague all you need is love ~ Emily.
John realized this date is make or break for him. Emily tells him he has a bit of a guard up and he tells her yep he knows. They're out walking the streets of Prague. They stop in front of the John Lenon Wall. John says lets tie in our dates , so they paint a boat on the wall. Then they come to a place where people bring their locks. The lock represents eternal love. They go to lock the lock and can't get it to lock. Emily says this is not a good sign (ha) then they realize it needs the key to lock it. They go to dinner John is opening up about his last relationship. Hes putting it out there , he tells her yeah he could fall in love with her. He tells her what great parents he has and how badly he'd like them to meet. "I'm not a starter I'm a closer"...then they kiss.
John returns and says it went well. He gives the date a 10. Chris is visibly upset and Sean heads out to find Emily. He runs through the city yelling "Emily." He finds her and its really sweet. He says what are you doing walking by yourself. (protective ) they leave hand in hand . Emily says her face hurts she is smiling so much. He says if he has to share her with 20 guys for 5 minutes he will. They kiss and kiss some more.
Date Card ~ Group date : Sean, Doug, Chris Let's find our happily ever after. Chris is not happy that he got the group date. Chris just shows himself as a behind on the group date. I like him less and less . I just don't think he is Dad material he has a temper boy.
They take a horse drawn carriage to a 13th century castle. Cool! Doug thanks Emily for the date, but Emily is wondering about the chemistry. They go for a walk around the castle together. He tells her he doesn't want to go home and he wants to stay. There legs are touching and he pulls away. Emily tells Doug she has to much respect for him to keep him around when its just not happening. Doug goes home.
Emily hands both Chris and Sean a key for who will get the first one on one. Sean's key worked! Sean tells her how much she will love his family. Chris is pacing back and forth and just getting more and more irritated.
DATE CARD: Jef this is your chance to pull at my heart stings ~ Emily.
Fist, Chris and Emily head off. He tells her he is upset with her about not getting a date. They talk a few minutes and kiss. I just don't see it with them. They had back to find Sean. Sean gets a rose. Emily tells Chris I hope you don't take it personally but he looks really Mad.
Last date Jef and Emily. They stop in a little marionette shop. They pick up a guy and girl one to represent themselves. They leave and then Jef goes back inside and buys one for Ricki. Brownie points Jef. Emily says she can picture herself walking into Jef's office one day with pictures of their family. They end up in a library and they act out their relationship with the marionettes. Lots of giggles and laughter and then Jef turns serious. He tells Emily he is one million percent in love with her. Can we get a dog together! He tells her about meeting his family. He's excited about sharing them with her. Emily ask what happens if the family doesn't like her. He tells her she'd be out of here. They just hang out on the library floor , and talk about life kids, living together, discipline .
Rose Ceremony Time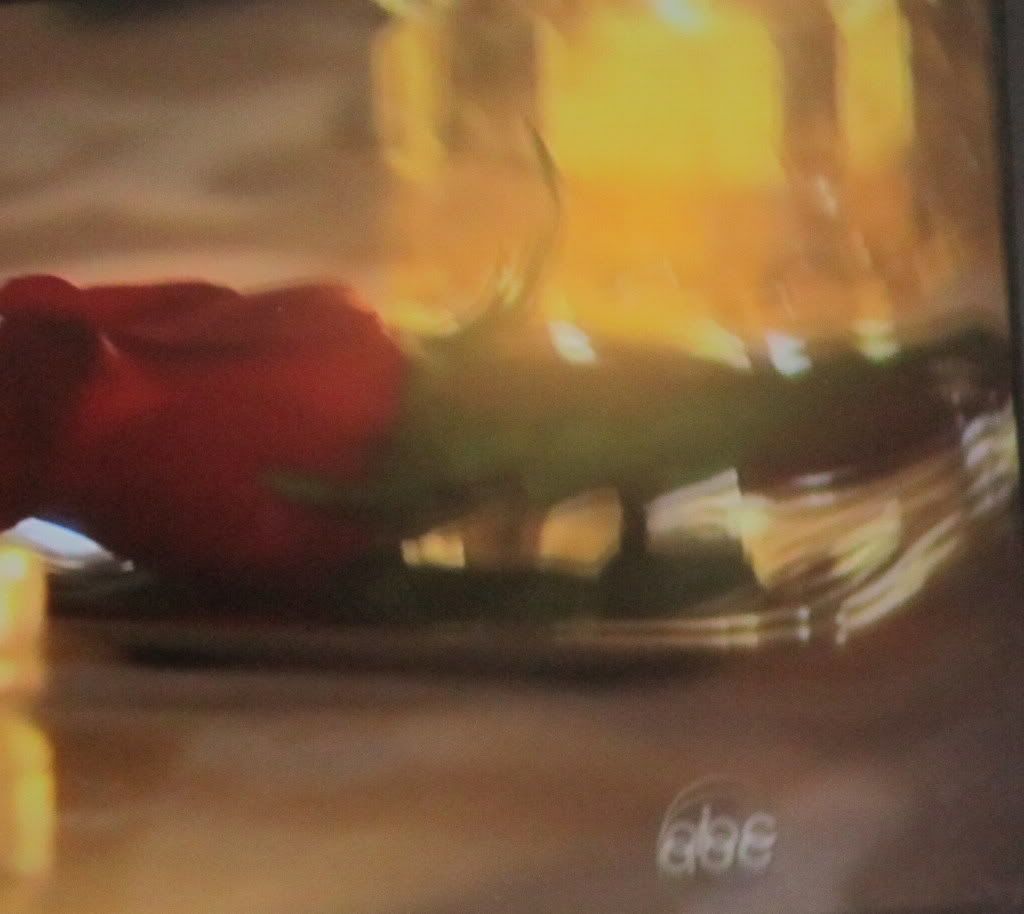 Chris Harrison comes in and tells the guys no cocktail party tonight. They are going straight into the rose ceremony. Chris is freaking out and John is feeling very confident. Chris is like boohoo I wasted my date with her. This guys like on the verge of a break down. Sean already has a rose, 3 roses to hand out. Emily tells the guys she feels like all of the questions she had at the end of the week were answered, and she feels real love.
Rose #1 Jef Rose #2 Arie Rose #3....Chris stops Emily here telling her he has to talk to her! Poor John! Emily puts the rose she was about to hand out down and they go talk. Chris apologizes for not being respectful and tells her he took this week for granted. He really wants to be the man for her and the man for Ricki and hes falling in love with her. blahblah I don't want to go home blah blah
Back to rose #3 and Chris gets the rose.
John says maybe he'll find his Cinderella someday. We hope so John!
Bachelorette is headed back to the states for the hometown dates. Monday night at 8pm Est.
What do you think who is the man for Emily?