What would you do with a
$25 Amazon Card
?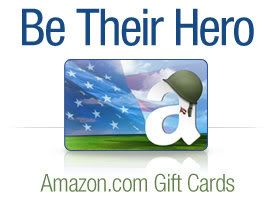 You could use it for charity? Support the troops?
or Buy some Books for your bookworm? Treat yourself? Something for the kids. Of course you need to enter the Flash Giveaway for a chance to do so for FREE. Enter here and maybe you'll WIN.
Good Luck Everyone! Thanks for stopping by.
a Rafflecopter giveaway