Jacksonville Zoo Splash Park
Jacksonville Zoo and Gardens
370 Zoo Parkway
Jacksonville, Florida 32218
Summer hours for the zoo is 9-6Pm (until Labor day)
It is already super hot. With that said we spend as much fun as possible in the water cooling off. I totally love the Zoo for all of the fun things it has to offer (animals, carousel horses, the train) but today I want to talk about the Splash Park . The splash park is open daily from 10 am until one hour prior to closing .
Splash Ground Rules
No food or drink in the play area
Plastic diaper cover (for those not potty trained)
Leave stroller parked outside of splash area
No running
No climbing on the big whale
The last two rules my child has the hardest time minding . He just climbs right on top of that whale, and what kid doesn't run when they are excited and having fun . It has always been okay though. I do totally get why these rules are in place. I did have to remind him of these rules several times though . Just saying I have a little rule breaker on my hands (Oh Boy! ).
Right beside the splash area there is a snack stand where you can purchase drinks and snacks. There is also a bathroom area and changing area.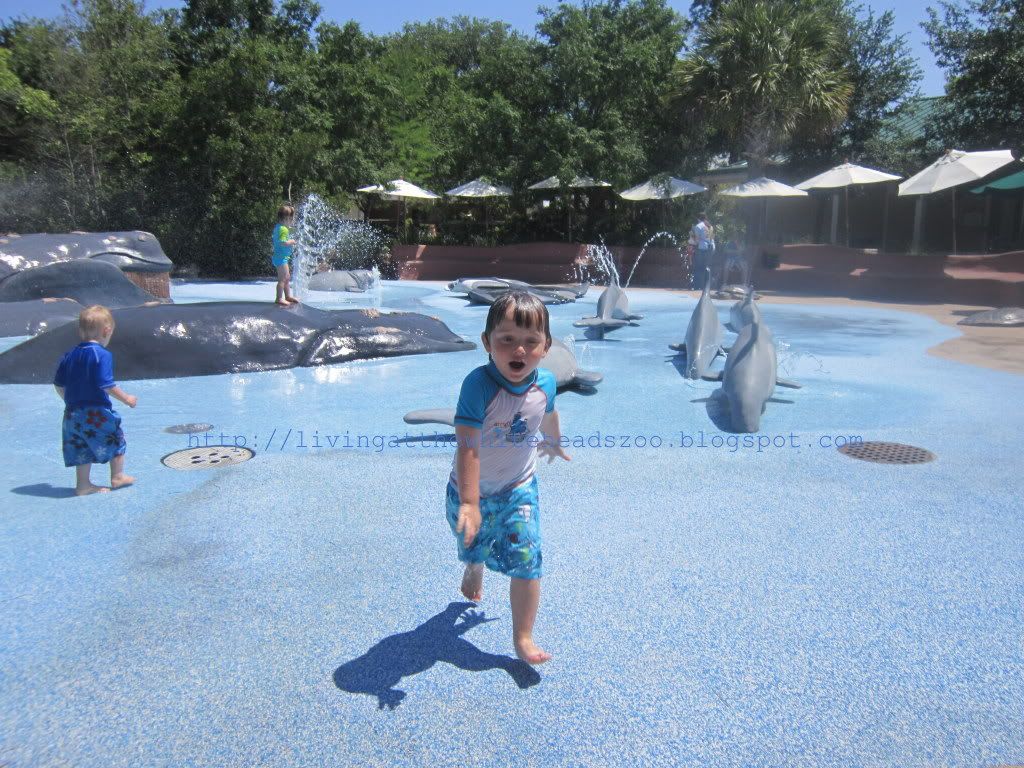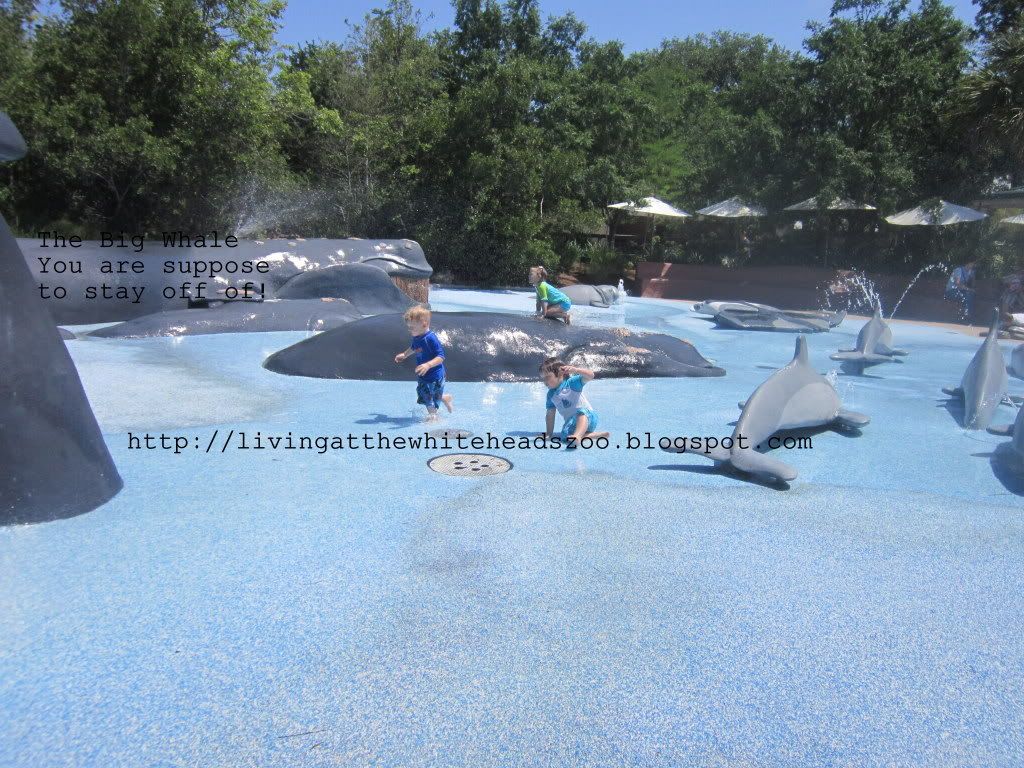 If you want to hang out at the Zoo and do all of the normal Zoo things too that is Cool. We have definitely made a day of it. If you go that route I recommend the value ticket (which is a little more than the general but includes everything). Or if you live close by and are going to go a lot I totally recommend the family membership which pays for itself after one or two visits.
If you want to hang out for a few hours then grab lunch or maybe come after lunch and then just grab a snack its a great way to spend the afternoon playing and cooling off!
Going on Adventures ? We want to hear about them!