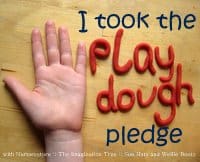 We took the play dough pledge. I must admit in the past little Mister has not been into play dough at all.
My oldest daughter would play with it for hours , she'd still pick it up if laying out I'm sure. Some things you just don't out grow right? Anyway, always up for a challenge I was excited to see if we could make play dough more fun and interesting for this busy busy boy.
Here is what we came up with.
We made Miss Ella's No Cook Play Dough from the local Elementary school family cook book.
The recipe calls for 3/4 cup of flour I used more like 3 1/2 cups of flour to get the consistency needed.
It then had 1 cup of water
1 Tbsp vegetable oil
1 cup of salt
Mix it up and add your colors. My food coloring got knocked over and spilled so we were a bit creative with our color choices. I did use green food coloring for one batch, the second I added some yellow kids paint to, and the last I added chocolate milk mix hey it worked!
Just like every other time C was a bit uninterested. For whatever reason he does not care for the feel of play dough. He would touch it and scream like it was killing him. I just kept playing with it and eventually he joined in and had a good time.
I put out cookie cutters, play dough scissors, an ice cream scoop, cupcake liners, sprinkles and tractors for him to explore on the table.
First we explored with the tractors.
We made tire tracks
We broke off pieces and put in the bucket.
We pushed the tractors and we played.
We did a few cut outs with the cookie cutters, but this was not really a big draw for him.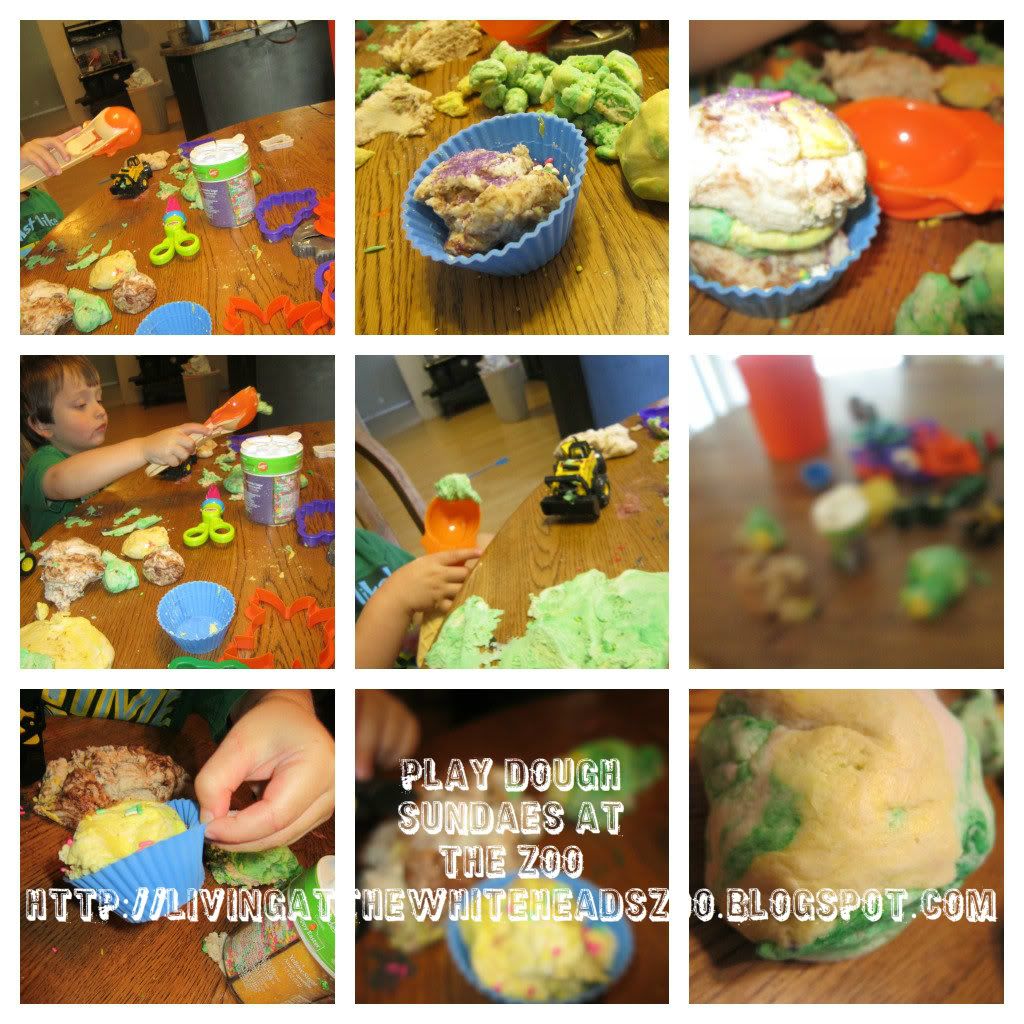 Play Dough Sundaes kept him interested for a while. He really liked scooping and using the ice cream scoop and he really liked pouring the different sprinkles. We got kind of crazy with them sprinkles. Thank goodness for a broom and dust pan =)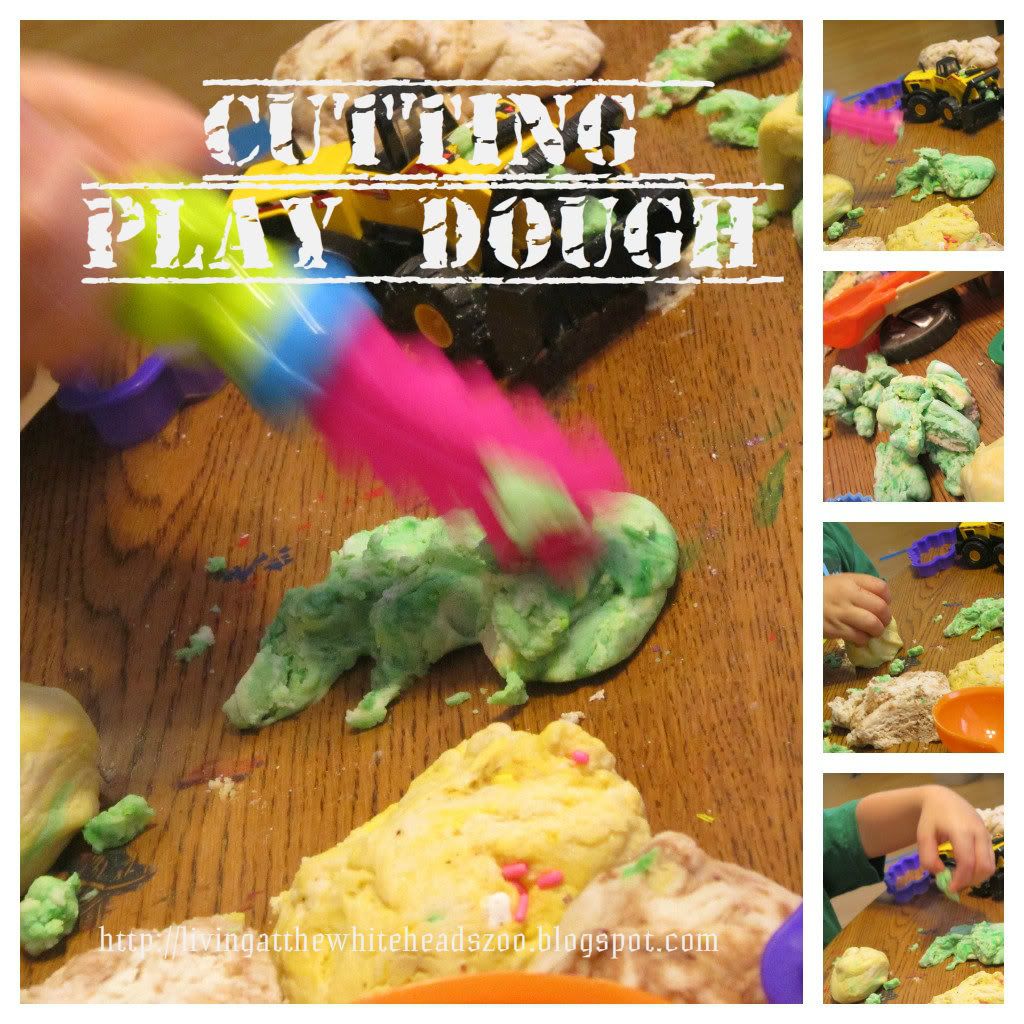 Cutting the play dough was another big hit. C really likes cutting paper strips and other things , so I
am not surprised. If I could just get him to hold the scissors correctly . We're working on it. I got these handy dandy play dough scissors at a yard sale with some other neat play dough gadgets that I have since misplaced. How does one do that? Any ways these he had a good time cutting the play dough, piling it up and cutting some more!
It took us a while to get into but he did have an afternoon of fun and that equals success to this Mama!
We're heading to the beach tomorrow and I hope to pick up some sea shells to add to the mix for some more creative play!
Do you have a fun play dough recipe or activity? Tell us about it!