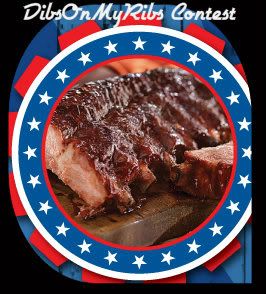 Do you have what you think is an award winning pork rib recipe?
Now through August 12th back yard grill masters can enter pork ribs recipes into the Dibs on My Ribs Contest for a chance to win some great prizes!
Recipes must include these ingredients :
McCormick Spices and Seasonings
Kraft BBQ Sauce
Tyson Spare Ribs
Two grand prize winners
will be awarded one year's worth of groceries and a trip to Memphis, TN for the "Memphis in May" BBQ festival in 2013. Sounds great to me!
disclosure: Living At The Whiteheads Zoo has been entered to win various prizes for sharing this contest.