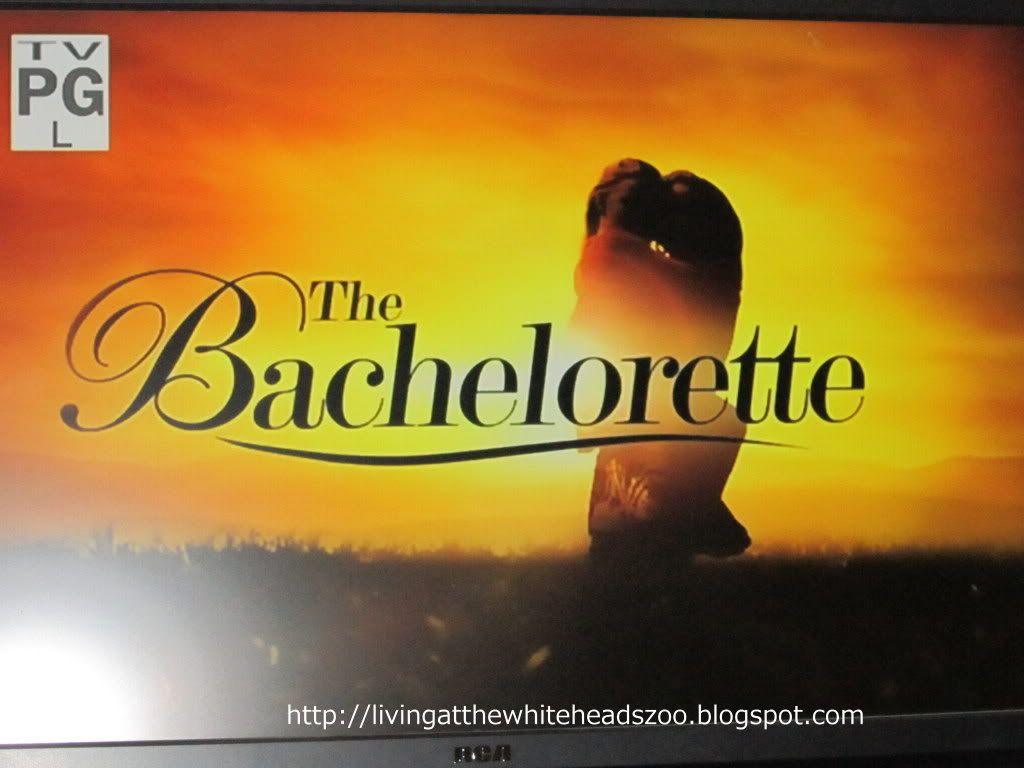 This week the guys, Emily and Ricki are in beautiful Bermuda . The guys arrive at Tuckers Point on scooters. They are pumped . Emily is having some fun with Ricki on the beach. Now lets get this episode started.
Date card 1 arrives
~ Doug let our senses lead the way
Back at the house ~
Alejandro is feeling the heat since he has not had a one on one yet.
Doug starts freaking out that he might not get a rose on the one on one. (all of the guys are starting to pick on him a bit and he is getting snappy) Emily walks in to pick up Doug and feels the tension.
Date 1
~ they start off touring the island and shopping ~ FUN? Emily asks Doug" have you ever had a bad day?" and he tells her yeah " you just walked in on me being grumpy with the boys". Then they send his son Austin a postcard (how sweet). They walk through the "moon gate" where your wish is suppose to come true if you make one and walk through it. Emily wishes she will not be single forever (very original there).
Next, Emily and Doug go to dinner. Emily feels like Doug is
hiding
something. She says he really reminds her of Brad. (bad sign) He tells her he is not perfect. Emily says pretend I'm your ex girlfriend and tell me what she complained about. Doug comes back with I spend to much time with my son, and I didn't wash her car enough " Ha. Emily feels like he is maybe not showing all of his sides with her. Then Doug turns the tables on Emily and she decides being put on the spot is awkward and uncomfortable . Doug comes back with "I'm just a guy." Not perfect "just a guy".
He gets a rose!
Then he does not kiss her
(OUCH).
He says he is waiting on her to make the first move and this is really all kind of silly awkward !Doug is like I'm not going to kiss her until she makes a move and Emily is looking at him all funny wondering why the heck is he not kissing her? I must say he'd be waiting a long time if it was up to me? I mean really do most ladies want to have to make the first move in these kinds of situations? Dude she has a whole houseful of guys more than willing to pucker up.
Date 2 Group Date ~ Lets set sail on the sea of love.
Charlie, Ryan, Chris, Jef, Sean, Arie , Travis, Kalon
It's a race a sailing race! Oh boy let the competition begin . The guys not chosen are back at the house wishing for the ones on the date to get sea sick.
Nice
! The Yellow team has Arie, Jef, Ryan, and Kalon. The Red team has Charlie, Sean, Chris, Travis.
Heres how it goes ~ Red team is way ahead. The yellow team looks to be totally slacking and then the red team starts spinning in circles.
Oh NO
! The yellow team slides right in front of the red and wins the race. Of course you have to hear Ryan we're working as a team (gag). The red team is so down in the dumps and they go back to the house. The yellow team heads on to have some one on one with Emily. Ryan calls Emily a
trophy wife
. He is such a jack a** going on about what a great catch he is. Again
gag
!
The first guy to make a move is Arie and they head to the beach. Arie and Emily kiss and kiss some more. Definitely some
good chemistry
there!!
Next, Jef and Emily head down to the beach and in front of a nice little beach fire. He tells her he really likes her. It was really sweet how he said it. If he would just do something with that hair! He hurt his finger on the race and has Emily kiss it to make it better. She tells him she really wants him to open up more and then he does
NOT
go for the kiss. She was bummed over the non kiss.
Ryan and Emily head off hand in hand. This guy makes me laugh what is he saying? "God designed you to be a beautiful woman, so be a beautiful woman." They banter back and forth . He tells Emily he was praying she would use this opportunity to make an impact and hold herself to a higher standard. Then he had to see her kissing Arie. She said she felt very judged.
Emily gives the rose to Jef. Fireworks begin. Arie is pouty, Ryan is like ha Arie didn't get it.
Back to the guys and there is this whole discussion on age. Doug and Chris definitely do NOT care for each other.
Date 3
~ John and Nate ...Lets explore this Bermuda love triangle. No one ever wants the 2 on 1 date. Poor guys . It is beautiful and sunny and they are going cliff jumping. They all jump in and play around and they are doing OK being in such an uncomfortable situation. They have dinner in a cave. That rose is really just a black cloud in the room. Everyone takes a drink. This is just funny watching them go back and forth. Emily asks Nate to go and talk. Nate pours Emily a drink and she ask what his thoughts were of being on the 2 on 1. He says he was bummed, but he hadn't really put himself out there. He says he really wants to have kids, he has a great family and he has amazing friends he kind of chokes up (what is that about?) . Emily says he is very sweet .
Then her and John have some time. He tells her he likes the 2 on 1 if they have a connection great, and if not then he doesn't have to be in the pack anymore. He seems very confident, tells her if he gets some one on one time he thinks they'll click.
Emily gives John the rose and poor Nate just looks blown away. He handles himself very well though.
So....
Jef, John and Doug
all have roses going into the rose ceremony.
Emily and Alejandro step outside to talk. That conversation is pretty short lived.
The guys then speculate that it would blow Ryan's mind if she sent him home. Then they tell Arie you should go out and grab some time with her while she is with Ryan. In a second Arie hops up to do just that! (Go ARIE!)
Ryan says tell me why you are
worthy.
Emily says she wants someone to always have her back and then here comes Arie. That was GREAT way to steal her away ARIE!! Arie tells Emily tell me what you really think about me? She says when shes all by herself that he is the person she thinks about. (hmmm? that was sweet!)
Ryan back inside says well if she doesn't pick me I'm going to say lets do
bachelor
Ryan. (What? Really who would want to watch that Ryan? ) This guy thinks he is such a prize.
Next, Emily and Sean have some time. He is such a cutie pie. He is really pushing that he'd make a good dad I think though. They make a pretty couple. They kiss, and then kiss a little bit more. He seems like he is just a cuddly sweet guy! He just needs to relax a little bit more I think.
Ryan and Doug are back inside saying when they were younger they'd be needing a kiss but not NOW, hehe . Bet they wouldn't be saying that had they had a smooch?
What do you think?
Chris and Emily head towards the beach. He says he will stand up for himself. He says he is very ready to be a husband and father figure. He thinks it is all about experiences not age. I think he is getting wrapped up in to much house drama. Chris leaves his one one one ti me with Emily and ask Doug to step outside. Doug says you are coming at me why? Chris says I'm never going to back down to you and Doug says you are being insecure. Chris says you are a fake blah blah blah . Here is someone else wondering if
Doug is the real deal or a phony?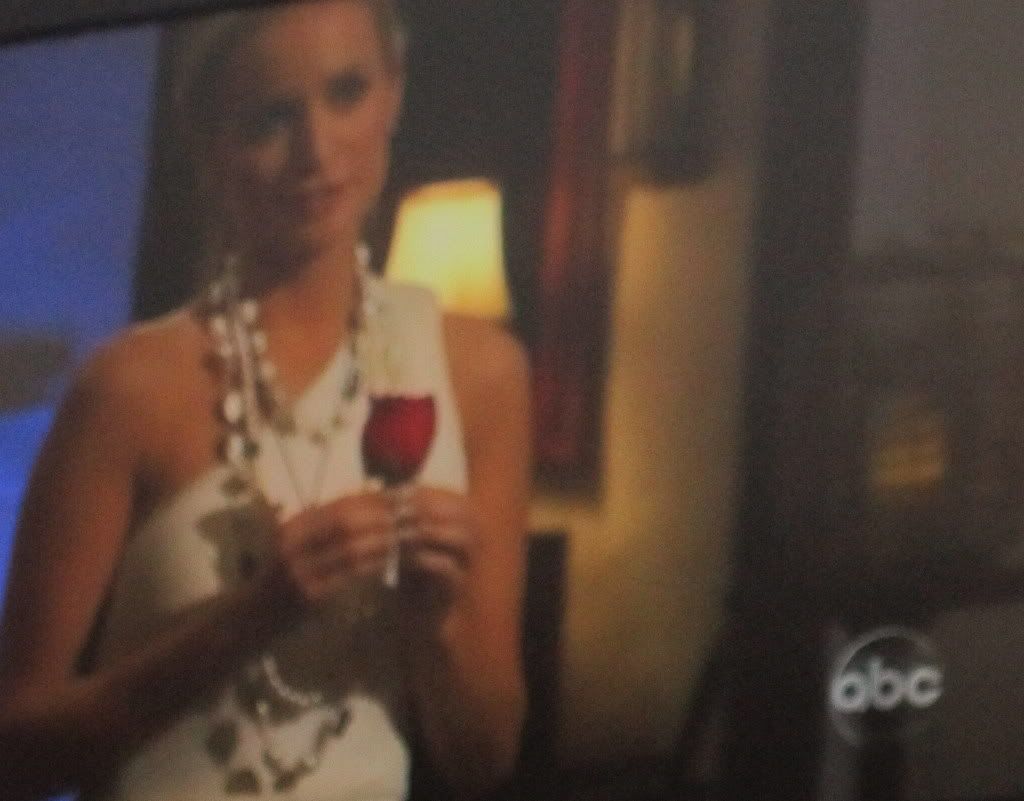 Time for the roses ~
Chris Harrison ask Emily "Is this going to work for you this time?" They talk ...she points out how Jef hasn't made any moves. Then they talk about Arie and she gets all giddy. She says, "she sees a different manipulative side of Ryan". Chris says" if your not feeling it send them home.'
Sean
Arie
Travis
Chris
Ryan
Kalon
Alejandro
Charlie and Michael are going home.
Now they are on to London ~ tune in Monday 6/11 at 8pm EST. London looks very romantic and lots of drama when Emily tells someone to GET The ****OUT. She was one mad Mama.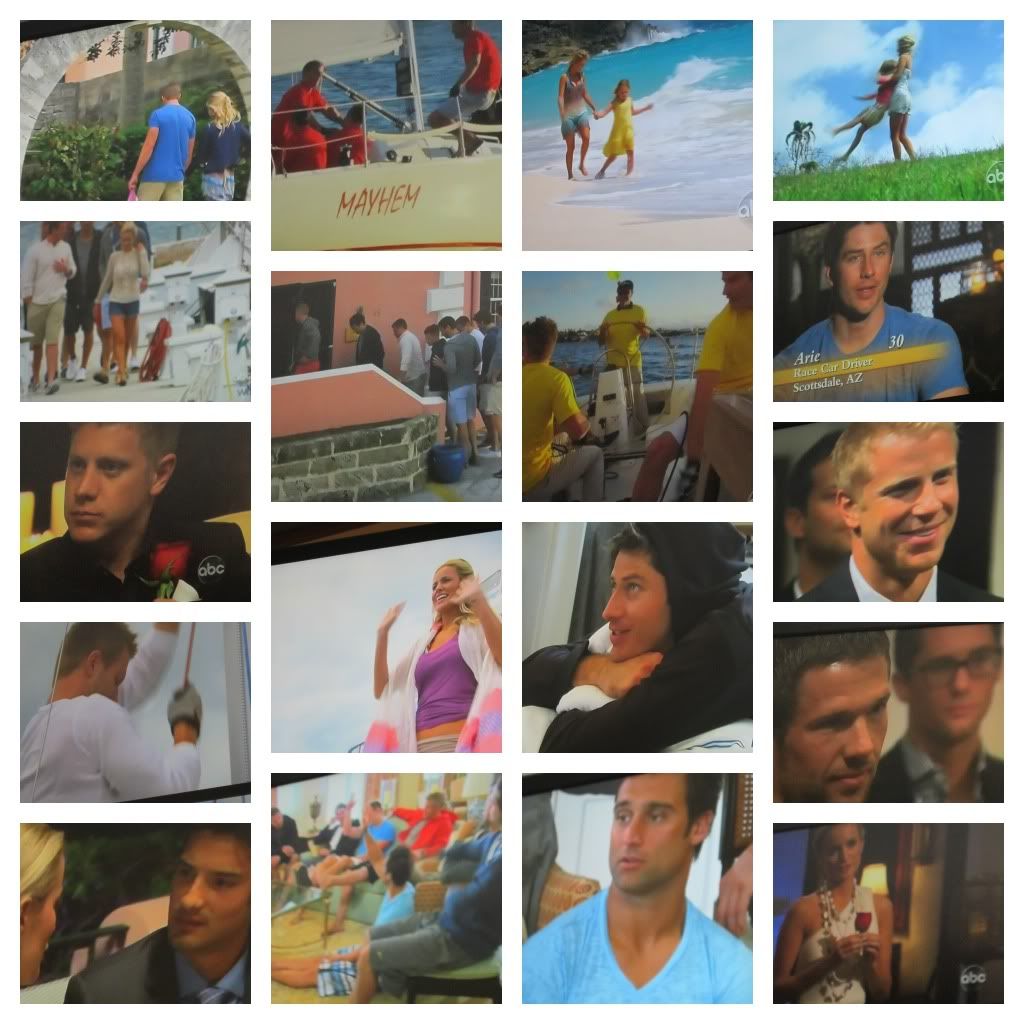 What do you think will Emily find love this season? Who is your favorite guy so far?