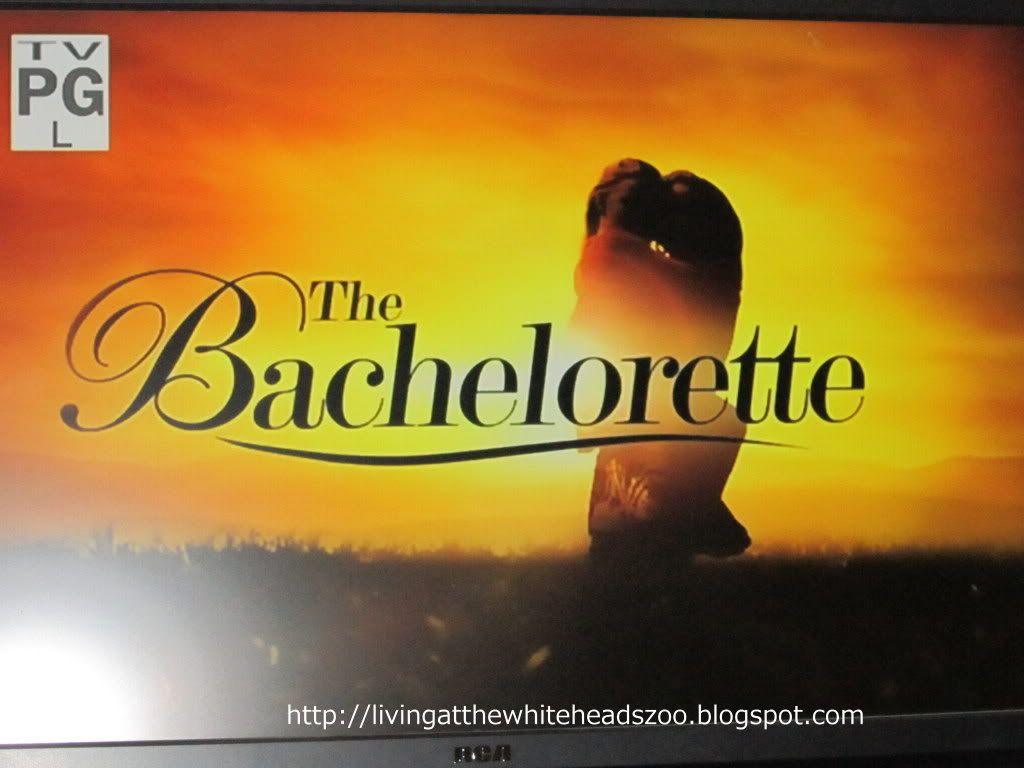 This week the Bachelorette and her guys are in Croatia. Ricki has gone home, so the Bachelorette has this time to really just focus on her guys and figure them out?
The scenery in Croatia is honestly breath taking. Who wouldn't love the view. Emily says she feels like she is in a different world.
Date 1 goes to Travis
The dater card reads : Travis Lets look for love beyond the walls.
Emily hand delivered the card. Travis is 30 and he seems like the sweetest guy. I like the way he talks. They head out to be explorers in Croatia arm and arm. They stop and get some ice cream. Travis tries a bit of Emily's pistachio. Then they run into the balancing stone. Emily says if you can balance on the stone and take off your shirt according to legend you will be lucky in love. Travis tries and tries and then he finally gets it, but does not take off his shirt. They dance in the street and they are having a great time but are they just staying in the friend zone?
None of the guys seem to think Travis is coming back. Hmm Ryan says she likes a little bit of a bad boy " interesting".
From being a tourist they head into a really romantic dinner. Travis tells he her hasn't dated anyone since his engagement and that was two years ago. Emily tells Travis they have a friendship foundation but they don't have the romance.
Travis didn't get a rose
. He seems like such a sweetie I hope he finds love soon.
Date Card 2
arrives ~ Lasting love requires bravery....
John, Doug, Sean, Jeff, Chris , Arie
The guys are frowning Ryan got the next one on one. He says he knows how to go get the girl. Hmph
Emily takes the boys to the movies to see Disney Pixar's Brave. #GirlPower I love Merida the feisty princess. There are some cute similarities between Brave and the Bachelorette story line don't you think. They all seemed to enjoy it I know I did!
Next, the guys are going to compete in their very own Highland games and that's not all they are going to wear some kilts. Bagpipes, and swords and games this is the coolest date!
First competition
: Archery and Emily starts it off by shooting . You go Emily she even hits the target! All of the guys hit the target except Chris who totally missed, and just looked awful at it . Everyone got a pretty good giggle here.
Caber toss where you pick up a log , balance it and flip it over. Chris goes first here. He picks up the log and is disqualified , it didn't roll over. Next Arie , Doug, John , Jeff (disqualified) and Sean who breaks the log. Emily says Sean looked pretty hot.
Next, game Chris and Doug face off. Doug wins it. The boys continue and they are all being really good sports. There is an award for the bravest today a bravery cup. Chris got the cup. Emily says she just wants someone who is brave enough to give it their best. Emily and Chris go off for some one on one time and he kisses her.
After the games there is still more date they head to dinner. Emily and Sean are together . Emily tells him she wants him to keep his confidence even when things get harder. Aries turn and they go for a walk and do some window smooching . Arie apologizes for London. She tells him she held him to a different standard than she did everyone else, and that is why she was so hard on him. Arie and Emily have some seriously sweet chemistry or it sure looks like it on TV. Jeff gives Emily his jacket and they chat he tells her he really likes her. Emily tells Jeff he keeps her guessing. They kiss and then it is Emily and Chris time.
Chris got the rose from the group date.
Last date card
~ Ryan the world is our oyster. It is Ryan's second one on one. The guys are wondering why Ryan? Ryan and Emily are off on a road trip. Ryan has a fun playful side that definitely grabs your attention. He also has a really obnoxious side that also grabs your attention. They went oystering. They both slurp some oysters down or Emily attempts too. She ends up spitting over the side of the bat. Ryan says I want a trophy wife. That really puts Emily off when he says that. Ryan says the trophy is not what your wearing but who you are. He wrote a list of 12 things he'd like to find in a woman and read them to her. Emily tells Ryan he is a good kisser, but on the top of her list would be a loving family . She tells him she has so much fun with him but she can not give him a rose tonight. Ryan really gives it his all to try and talk her out of it.
Arie pays Emily a private visit and sneaks to her place. They have some cuddle time and chat a bit.
Time for the
rose ceremony
: Doug and John are on the bubble tonight.
John and Emily, John shoes her he carries his grandparents funeral cards . She felt like that showed her a lot about John. I'm just not seeing it with her and John boy though.
Then it is Doug and Emily. He says he feels like he is behind the other guys. She tells Doug she wants to be pursued a little bit. Emily tells Doug, "she wants him to be confident Doug not humble Doug." Doug goes off and cries a little bit he might not get picked ...boohoo man up man! I really liked Doug at first, but not so much these days. I agree I want a man to be a man and not wait on me to tell him what to do.
4 roses to hand out :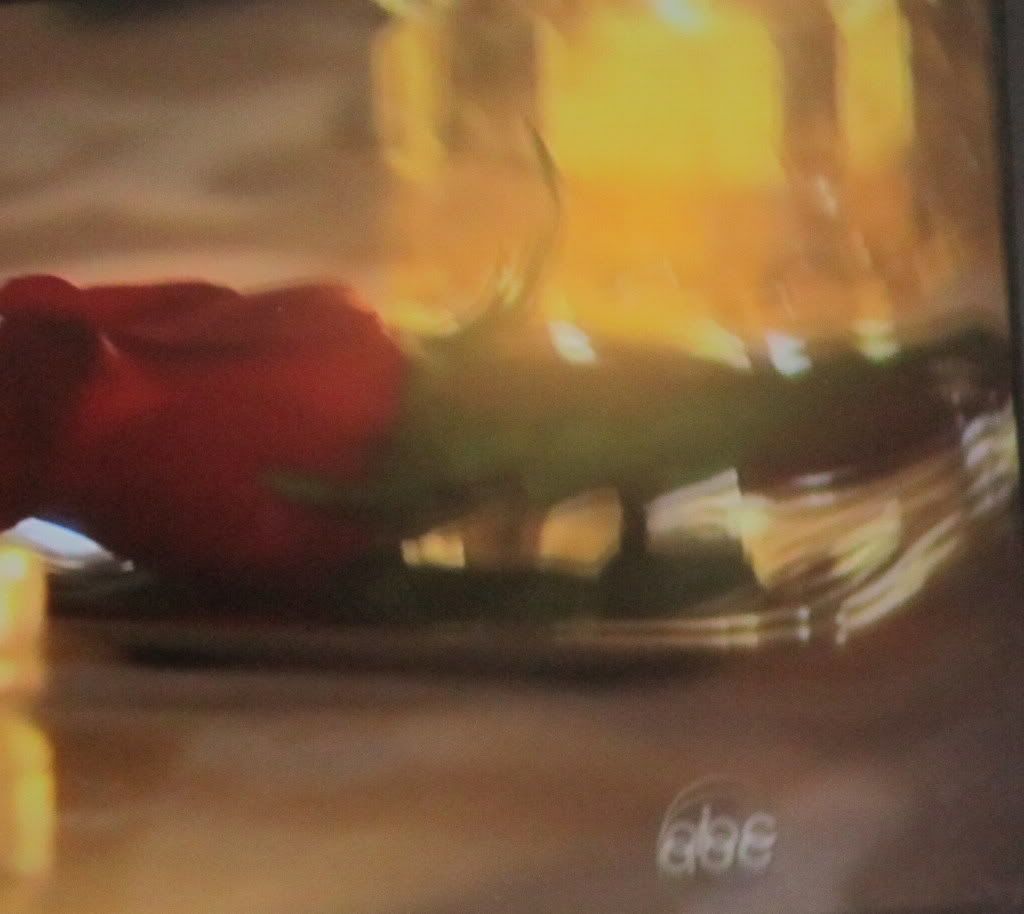 Arie , Jeff, Sean
, and .....wait a minute Emily turns around and walks out to find Chris Harrison. Emily says she second guesses her decisions, she is
not
going to hand out the final rose . She gives both John and Doug a rose and no one goes home.
Catch Bachelorette on ABC at 8 PM EST Tonight . They are headed to Prague for some romance.
What do you think will Emily find "real" love on this reality adventure?