Tweet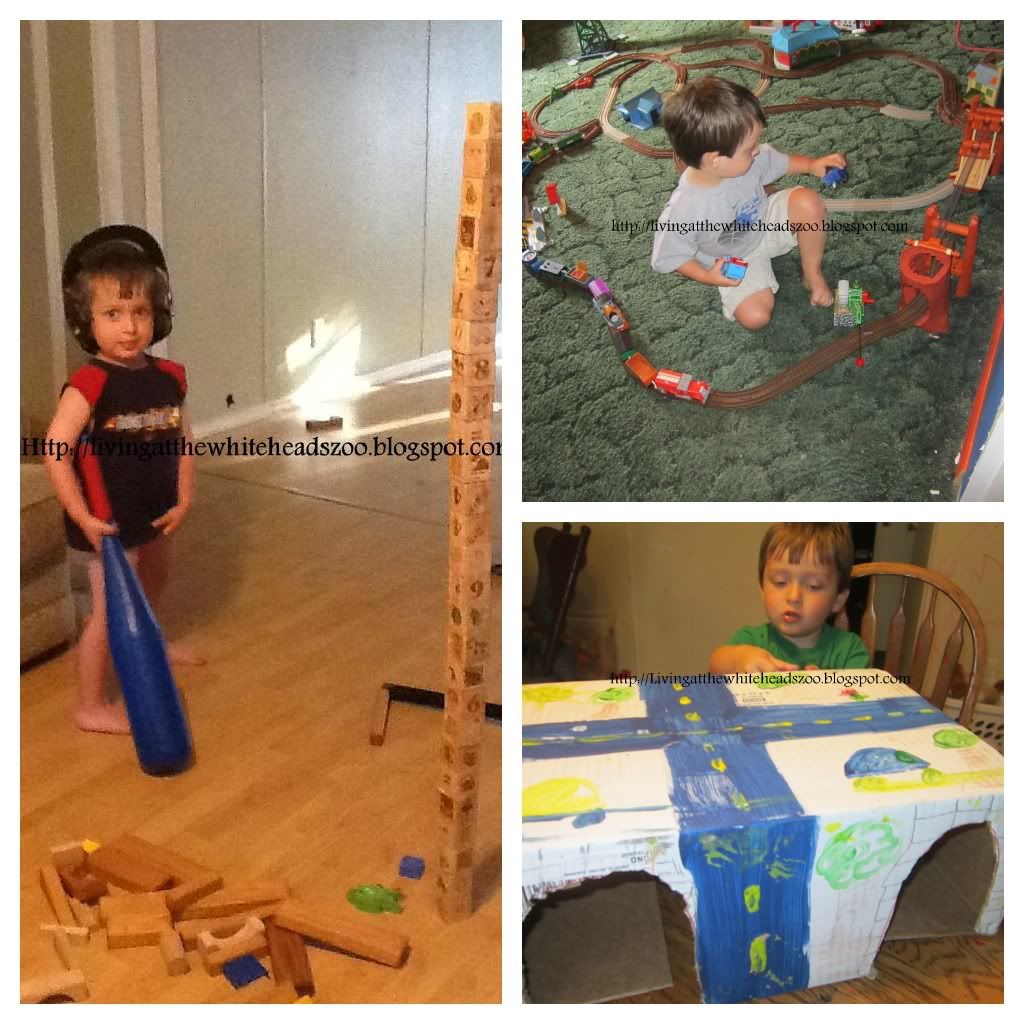 We've had a few rainy days here lately.
Here are 5 activities for rainy day fun
1. Turn an old box into a train depot . I wanted to paint the road black but didn't have any black paint or tape. We used blue instead. C had as much fun painting and decorating (or telling me what to put on it) as he did playing with it. This lasted off and on all week.
2. Build some block towers and knock them down
3. Build a new car or train track. We don't keep the train together all of the time it is so big. Which makes it that much more fun, because he's excited and we get to design a new track or lay out each time we put it together.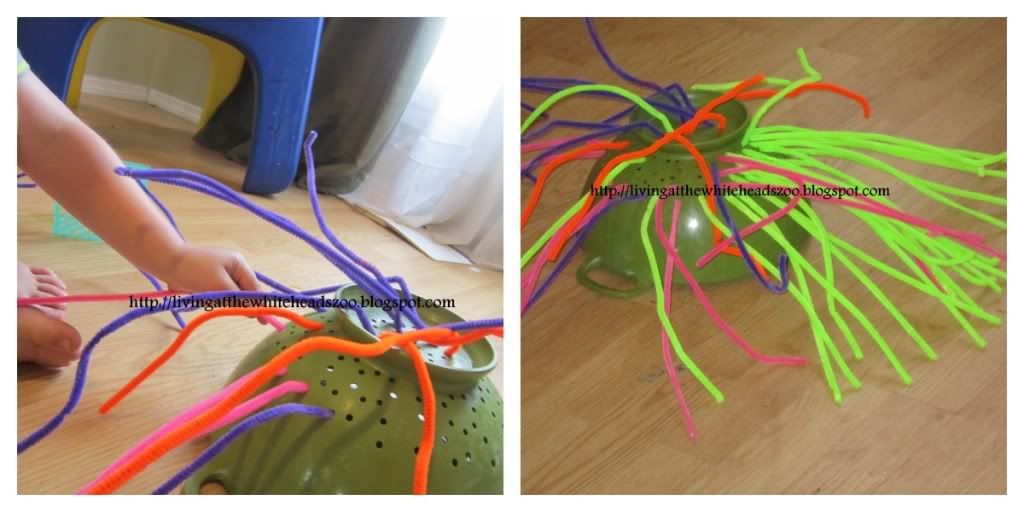 4. I call these alien hats , because that is what they look like to me. It is really simple . I gave C a strainer and a handful of pipe cleaners. I really didn't t even have to explain the activity to him the holes kind of called to him. He really likes this activity we've left it out for several days now and he seems to go back to it quite often . I saw this great little fine motor activity at
Hands On: As We Grow
.
(Thanks Jamie)
5. Play Hillbilly Indoor Golf (BIG Hit at our house)
What you need:
*red solo cup
*egg carton
*golf tee
*ball
*golf club
Put your golf tee into the egg carton like so:
This is the part C really liked. He pull the tee out and put it in again. Easy fun!
Then practice hitting the ball and putting it into a red solo cup or whatever container you choose.