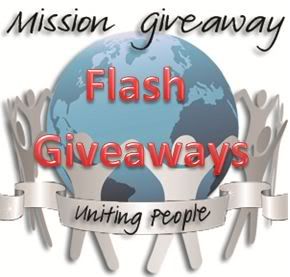 This week Mission Giveaway has 3 Flash Giveaways a day.
What is a Flash Giveaway? A Giveaway that ends in 24 hours.
Each Flash Giveaway is really easy to enter with just 2 entries Each!
Now are you ready to enter some giveaways?
Good Luck Everyone ! Treat yourself and a friend.
Of course you have to enter to have a chance to win!
Thanks for stopping in .
Amber