Not so Wordless this week.
Here is my guy. See the lovely pimp looking hat. That would be his new obsession. He say H in Walmart the other day and he had a cute camo hat on. Well, we came home and later were in big brothers room when C proclaimed "There's me a hat". A funny hat my Mom and Dad had bought K when he was dancing around Walmart pretending to be Irish. Now the green hat goes everywhere from the time he wakes to the time he hits the pillow. Imagine the looks we get in town. Love that kid!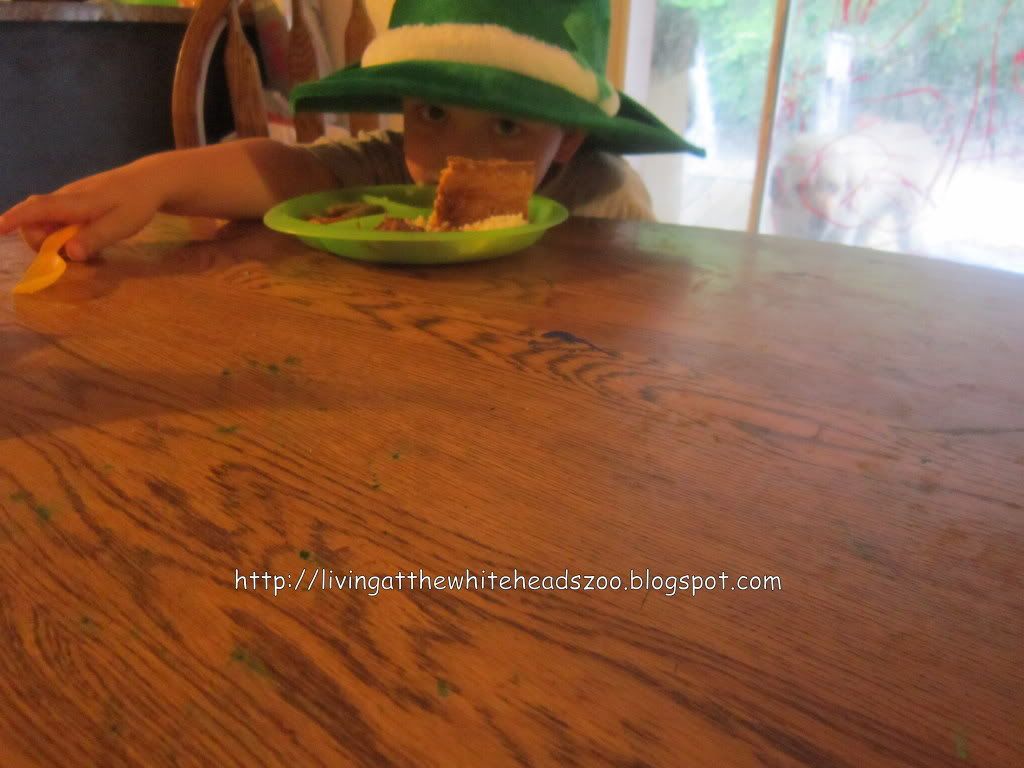 Here he sits boycotting dinner. Eventually, he did decide to eat, but he really did want a pop tart instead.
What do you do when your child has a new obsession or boycotts?