Miss E wanted slime at her Birthday party. Slime is what she got. Mom made a batch up just for the Birthday Girls celebration. She could not wait!
It's fairly easy to make but it gets really hard after making. You have to stir and stir to be able to get the right consistency.
Seeing how the slime feels.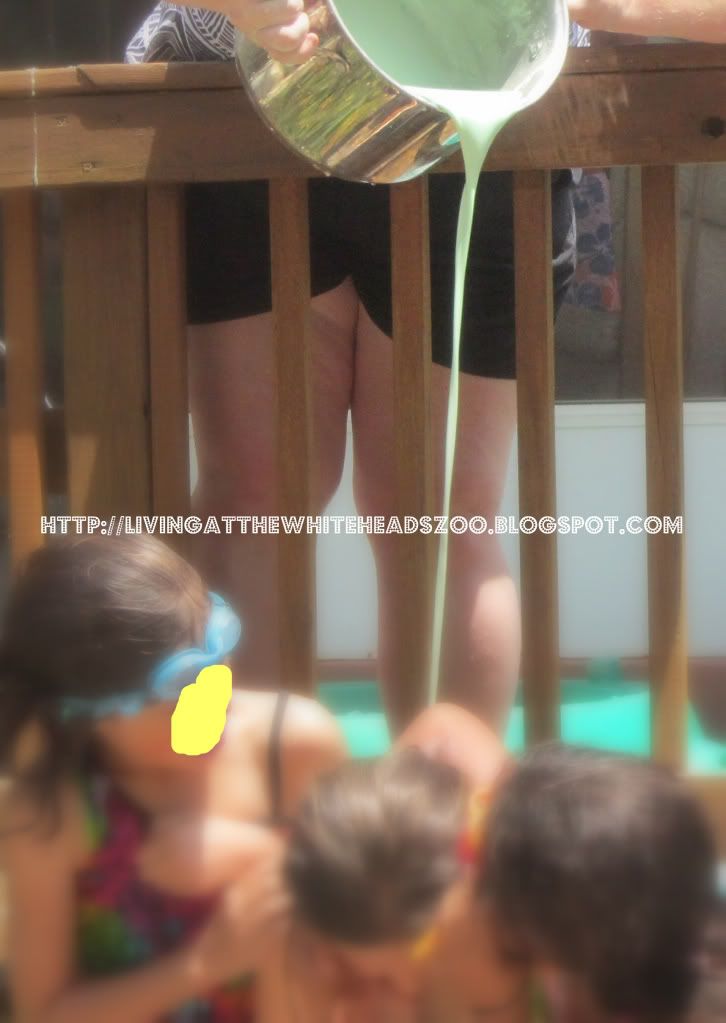 Waiting for the slime to come.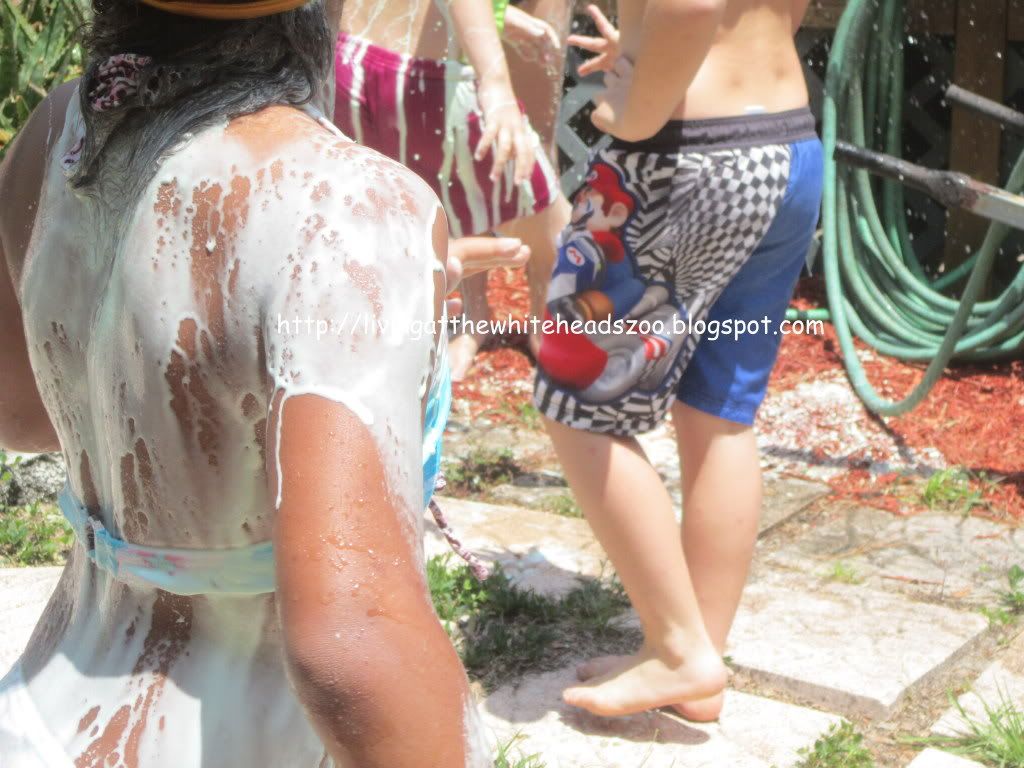 I think it is kind of gross but the kids seem to love it.
Slime Recipe
2 cups corn starch to 1 cup water
green food coloring
Mix it up
This got seriously stiff, and had to be really worked to get it to loosen up and be ready
to SLIME the girls. They loved it , we just hosed them off with the water hose when finished.