May
28. Chili's Copy Cat Chicken , & twice baked potatoes
29. Hamburger Hash , Crock Pot mac and cheese
30. Pork Chops, Crock Pot Mac and Cheese left overs, and ?
31. Homemade pizzas
1. Steaks and crockpot bacon/cheese potatoes, tomato/cucumber salad
2. Spaghetti Pie , garden salad, & garlic bread
3. Chicken and Dumplings, Mac and Cheese , Green Beans
Dinner & Freezer Teriyaki Chicken Recipe
Chicken breast (I used 3)
canned crushed pineapple (I used 1 1/2 cans and the other 1/2 for cake below)
terriyaki sauce (1 cup)
red onion
garlic minced
Mix everything together / put 1/2 in freezer and half in crock pot. Cook on low 6-8 hours. I served it over rice and liked it. The family voted no on this one. You'll have to decide for yourself.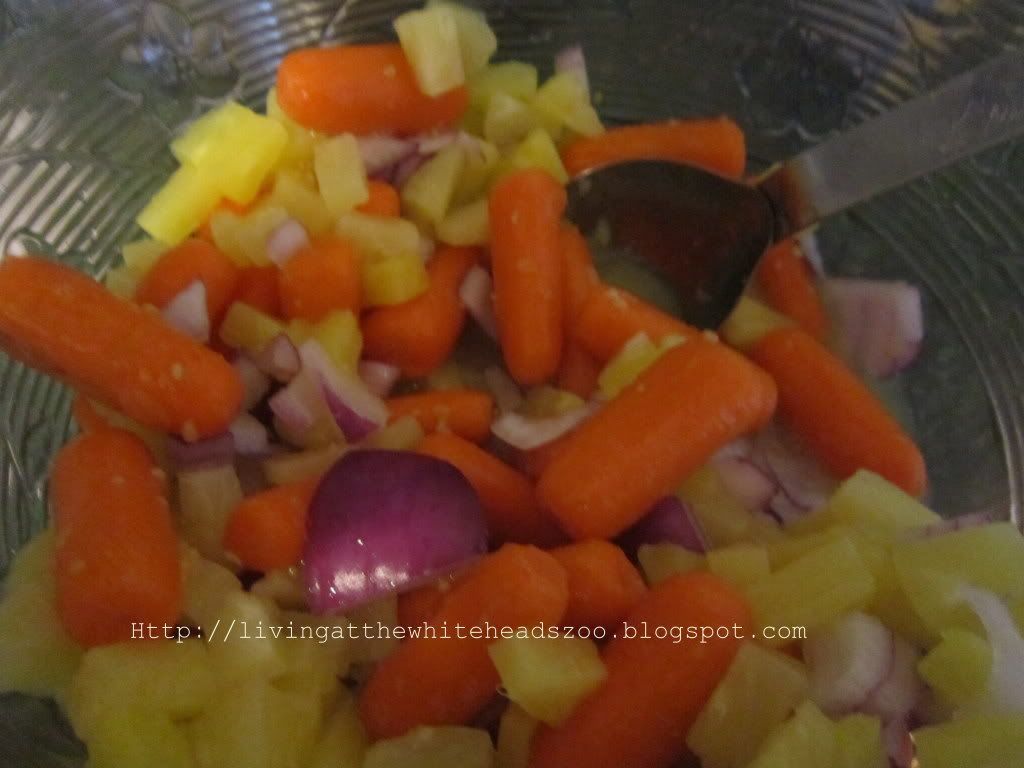 Aren't the colors pretty. I think so. I love that it is 2 meals in 1. That is aways extra nice having one in the freezer for a rainy day.
Now for
DESSERT
~ OH its so good!
Pineapple Upside Down Cake
yellow cake mix (1 box)
brown sugar (enough to cover bottom of pans)
crushed pineapple (1/2 can drained well)
melted butter ( 1/2 to 1 stick)
I just sprinkled brown sugar and pineapple in the bottom of 2 round pans and then poured melted butter over them. Like this: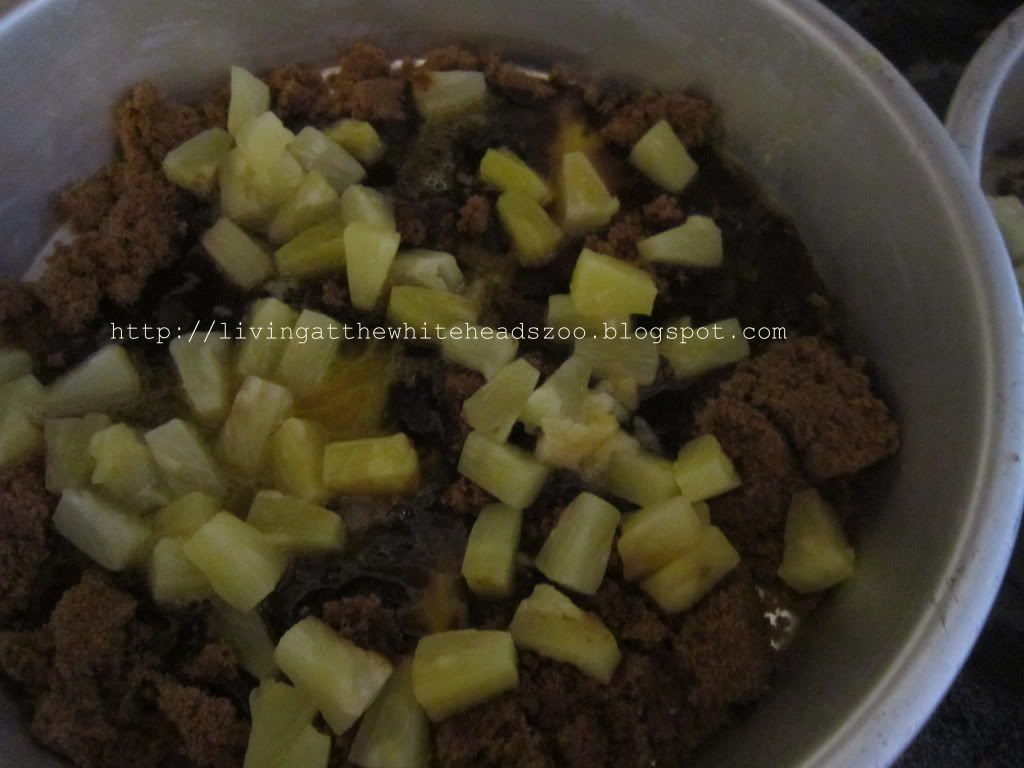 Then mix up your cake mix according to package directions and pour over the top of the two pans.
Like this:

Now Bake them according to cake mix directions or until golden brown.
Remove from oven and then turn them upside down the first one on your plate, and the second one on top of the first one.
Like this: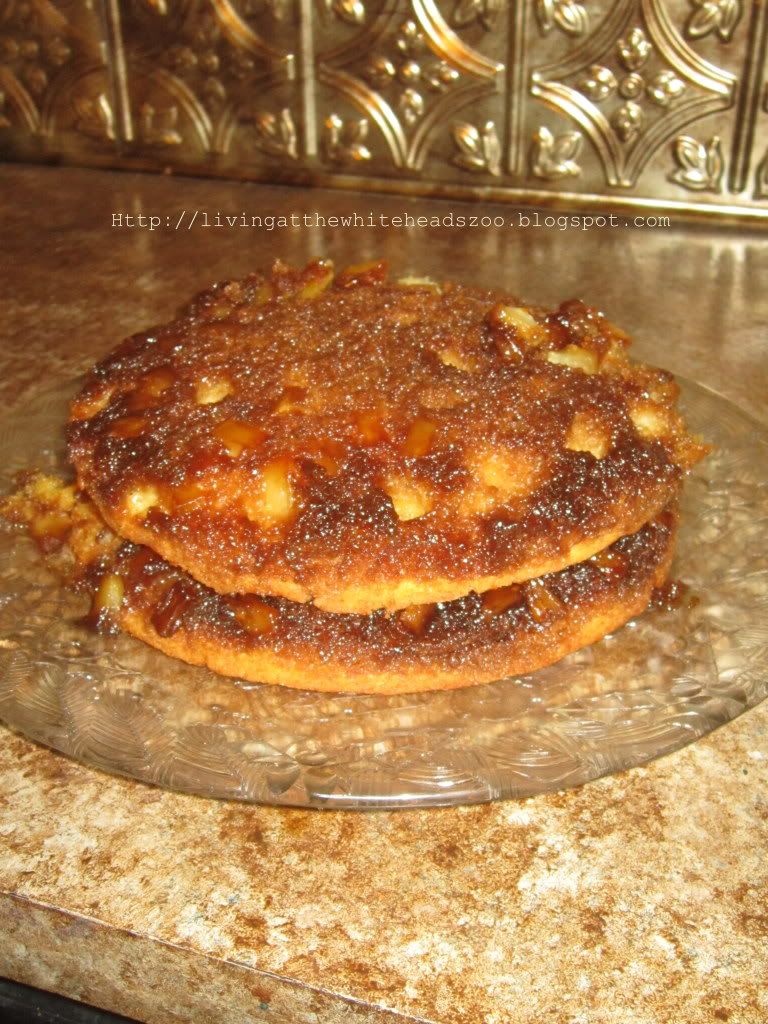 Isn't It Pretty ? And trust me it is Yummy!
Do you have a favorite crock pot or freezer meal? Tell me about it! Leave a comment.