Living At The Whitehead's Zoo loves to share pet products. Even better when our pooch Ripley benefits from them. This time we got to pamper him with spa like treatment. He was one lucky boy and enjoyed it so.
Welcome to Happy Tails Spa Giveaway Event hosted by
Two Little Cavaliers
, and sponsored by
HappyTails Spa
! This event begins on May 15, 2012 at 12:01am EST and will end on May 29, 2012 at 11:59pm EST.
We received
Dirty Hairy Outdoor Shampoo and Spray with Citronella
.
This product uses the best of natural ingredients and safe gentle cleansers to get the job done. I love the smell of the citronella in this product. Mosquitoes are so bad at our house right now I was really thrilled that this product has citronella in it.
Here is Ripley getting a bath with Dirty Hairy Outdoor Shampoo: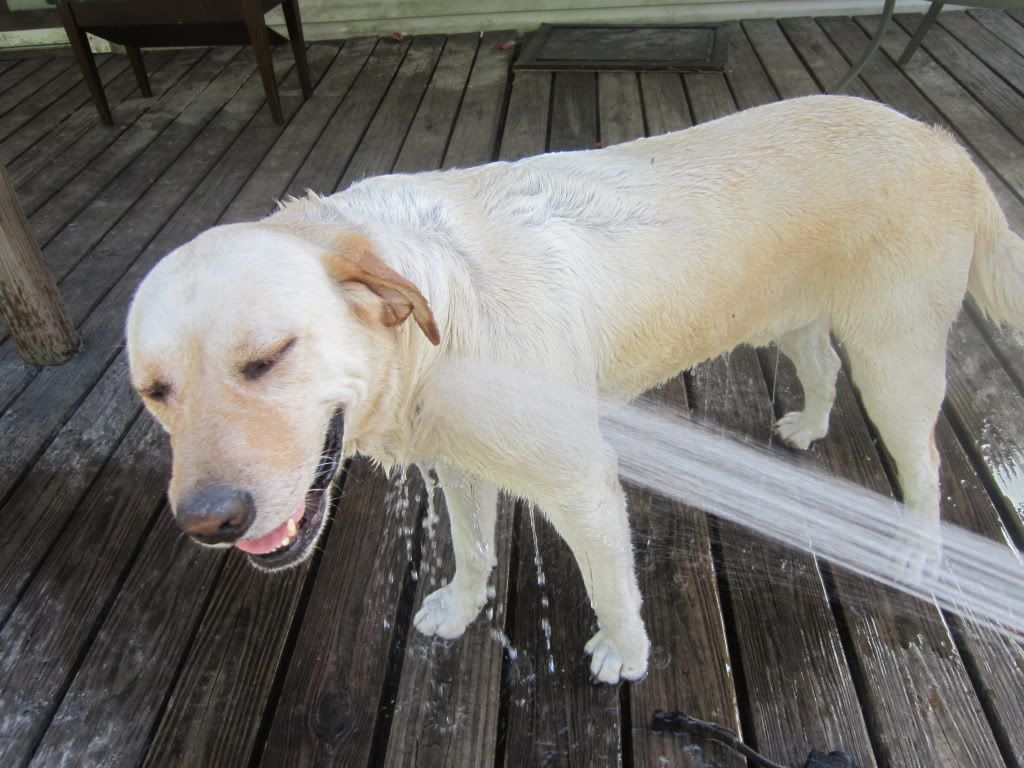 This gentle fresh smelling
shampoo
will not strip essential oils from your pets coat, and will not wash off spot on flea and tick products.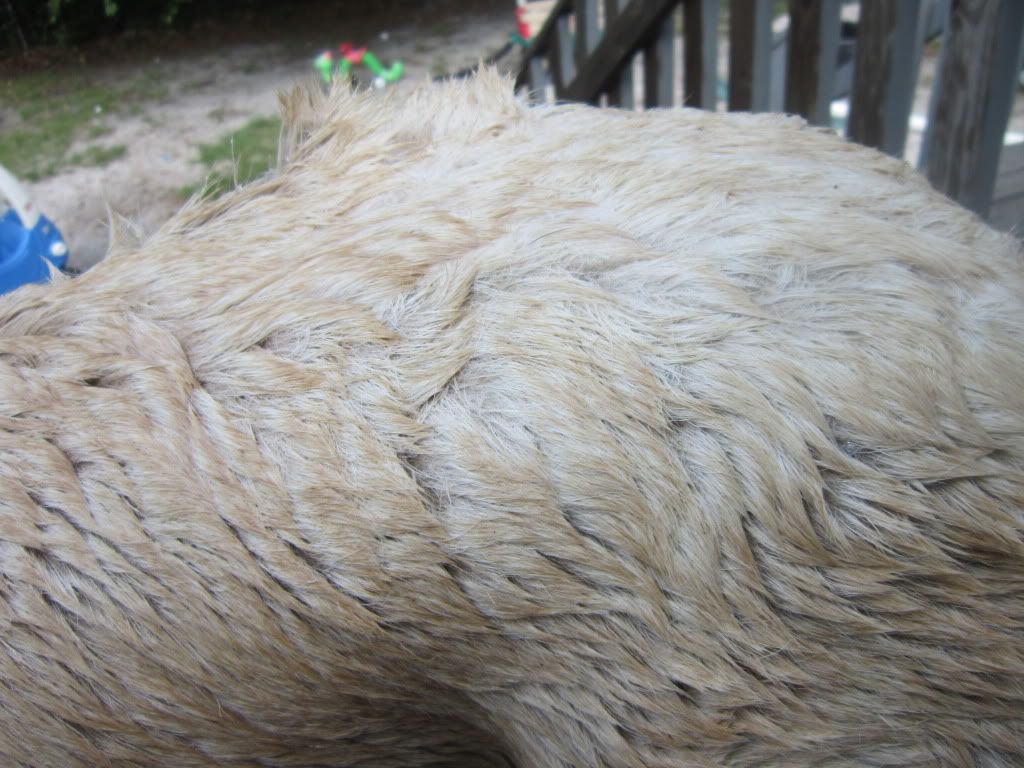 Lathering up , he is light so the soap is hard to see but it is there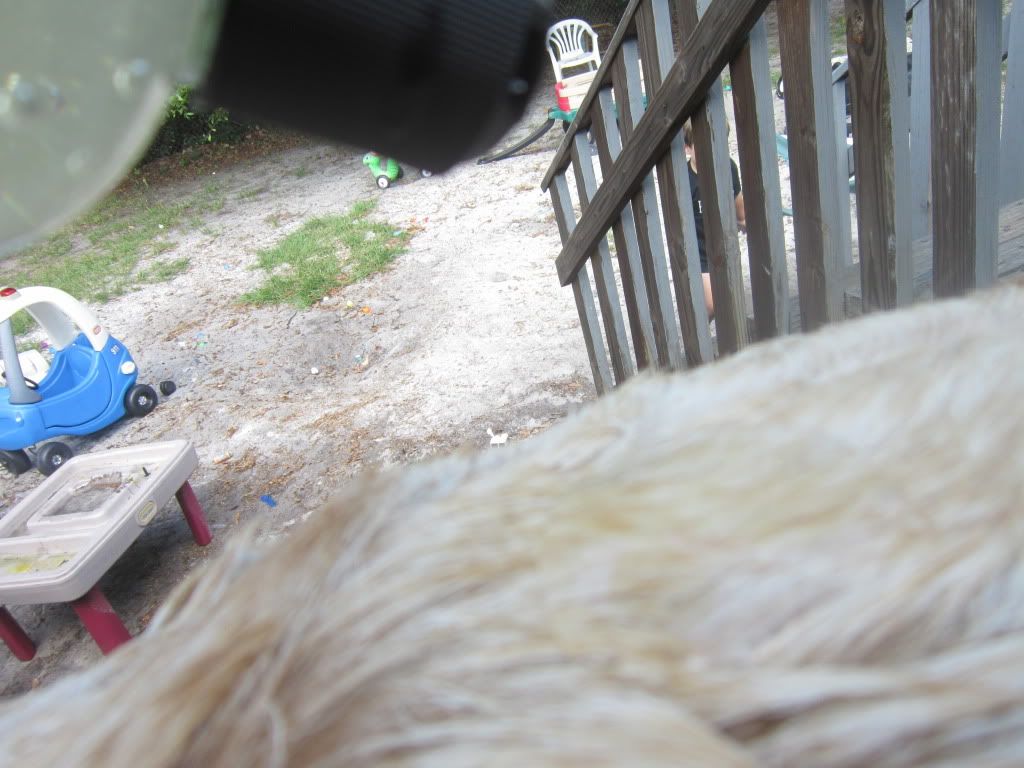 The Shake.
I thought the shampoo did great. It made a good lather, and got him clean. This boy was so over due for a spa day he was a mess!
We also received the Green Tea and Lime Outdoor Spray
Use Dirty & Hairy's refreshing spray between adventures to keep your dog smelling fresh while protecting from the great outdoors. This spray contains a proprietary odor-eating ingredient that neutralizes odors to keep your pet and house odor-free. Your can also spray on bedding, carpets and upholstery. The natural human-grade ingredients are safe for people, puppies and pets. This product is perfect for those days when there's just not enough time to bathe the dog!
My dog always seems to have that doggy smell. I love this stuff! Works great when he needs to come inside for just a little while. Like on a rainy afternoon.
WIN:

one of you will win the same set that I reviewed. The Outdoor Spray and Shampoo.
Just fill out the rafflecopter entry form below for a chance.
a Rafflecopter giveaway This contest is closed please visit the winners page.
Hop
around: Over 65 bloggers have come together to bring you some amazing natural spa products for your dogs. Each blog is offering one or more fantastic Problem Solving Products for the Modern Dog. All of the products offered by Happy Tails Spa are Eco-Friendly, All Natural, and Cruelty Free. Be sure to hop along to each of the participating blogs for an even bigger chance to win all of the products that you feel your dog would benefit from.
Disclaimer: Please note that the Happy Tails Spa Host and participating bloggers are not responsible for prizes that do not get shipped on time, get lost in the mail, or that are never claimed. We have represented the sponsor with the expectation that they will fulfill all of the prizes in a timely manner. While we are not responsible, we will make an effort to assist the winner in obtaining their prize.
Living at the Whiteheads Zoo received free products in exchange for a honest review.