Fanning Springs, Florida 32693
Hours: Open from 8 a.m. until sundown 365 days a year $6 a car (per 2-8 people)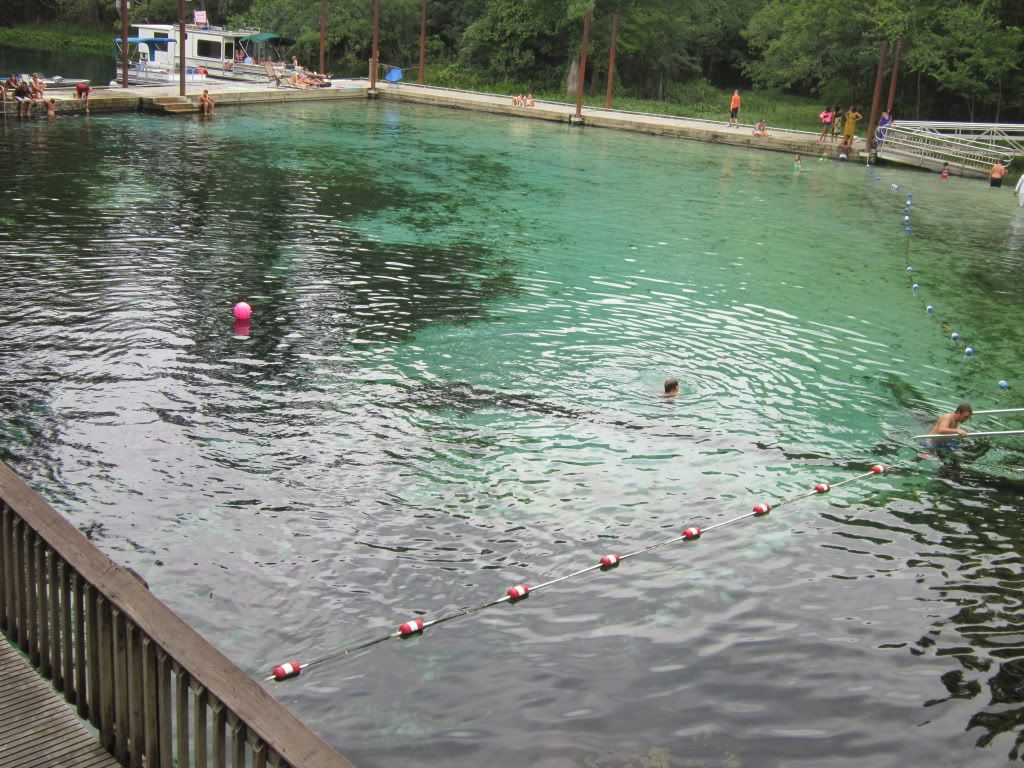 We recently spent a great day with family and friends at Fanning Springs.
If you've not been to a spring before the water is a nice cool 72 degrees. That doesn't seem
cold, but let me tell you it is chilly. It feels great though in the nice Florida sunshine and the surroundings are just beautiful.
We packed a picnic lunch and were ready to spend the day. There is a huge picnic area of pavilions and tables. (you are also able to rent pavilions for the day) We were even lucky enough to get a water front table. There are also grills if you prefer to cook out on your visit.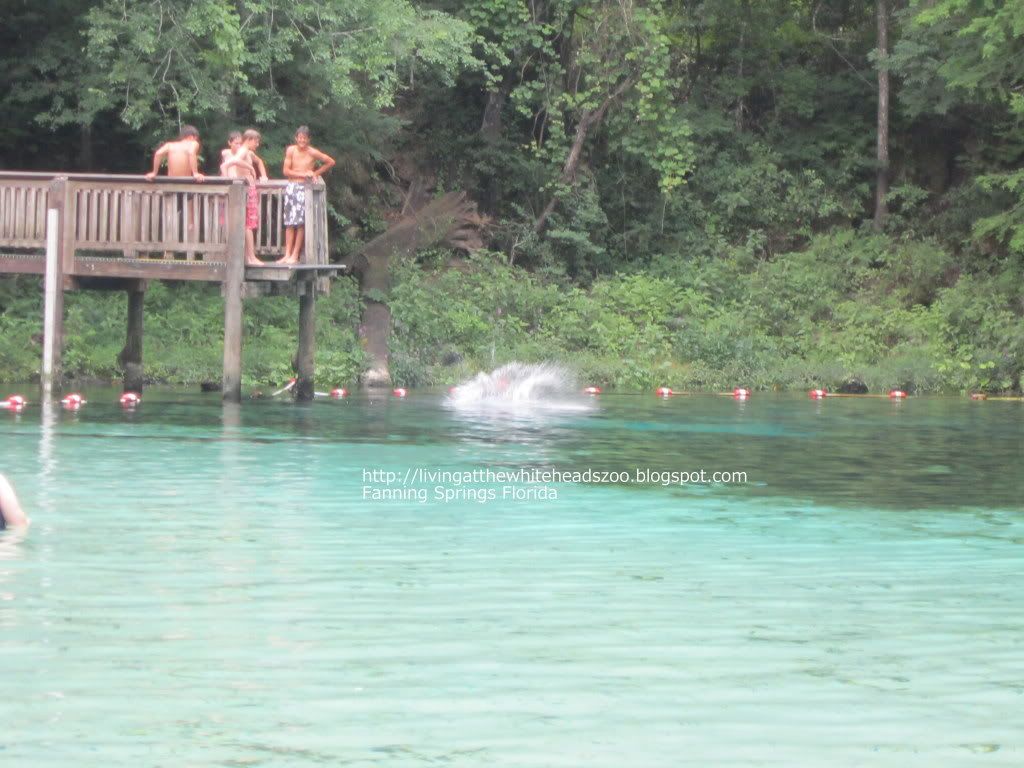 One of the highlights for the kids is jumping off of the dock. They could do that all day I'd guess. Little Mister spent the day swimming and looking at fish. He really wanted to jump off, but I was afraid it was a bit high for a three year old.
What do you think?
Just call me chicken Mama. E. absolutely loved jumping.
The sign says No Lifeguard. my guess is this is hit and miss. In the afternoon we did see a Lifeguard over by the jumping area. Lifeguard or not just use caution and be safe while you are having fun.
Also, no dogs and no smoking.
The bathrooms and changing area were very nice and clean.
There was also a vending machine with soda and snacks if you need
that. The trash cans are located behind the restrooms. This would be one thing I didn't like . That there were no trash cans near the picnic area really.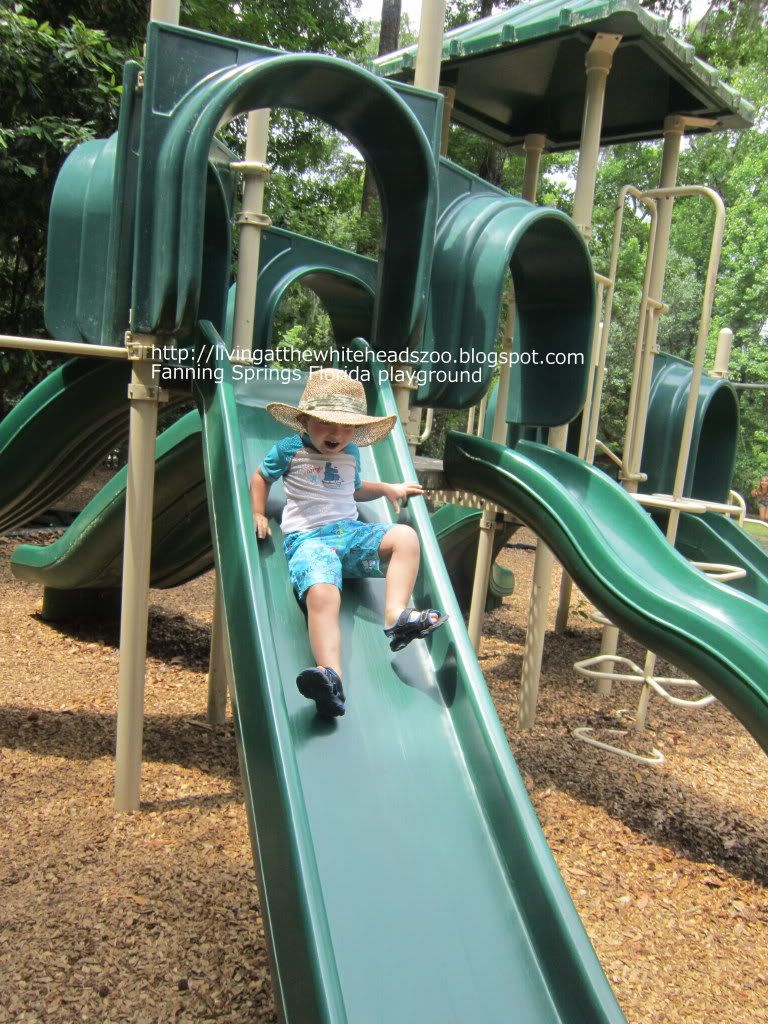 The playground area is pretty nice. It has the slide structure, and swings. The only things I was unhappy with is #1 it is not fenced. There is a drop off and road to one side. Also, there were sticker balls all over off of trees. Children would have to wear shoes or they would get stickers in their feet.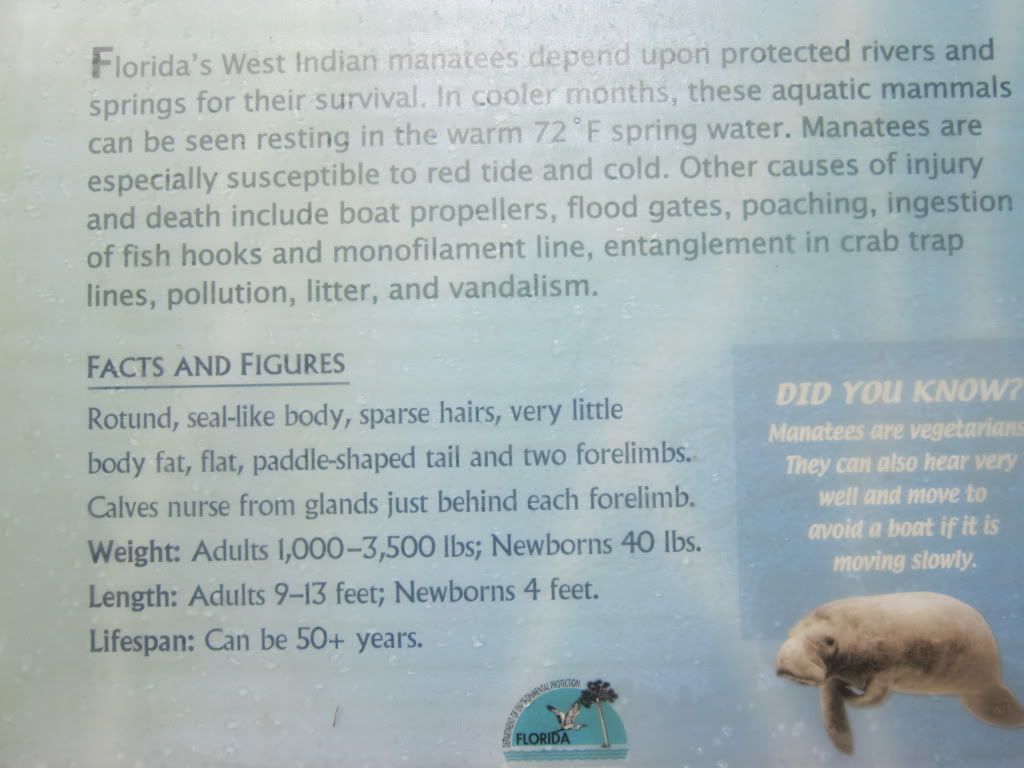 Fanning Springs is located on the beautiful Suwanee River.
Fanning Springs now produces less than 65 million gallons of water daily, making it a second magnitude spring. Visitors can enter the park by boat or by car. There are 5 fully equipped cabins available for rent. (cabins rent for $100 night) We haven't stayed here yet, but it is on our to do list now. We did talk to several people who said the cabins were very nice.
Find out more about Fanning Springs here .