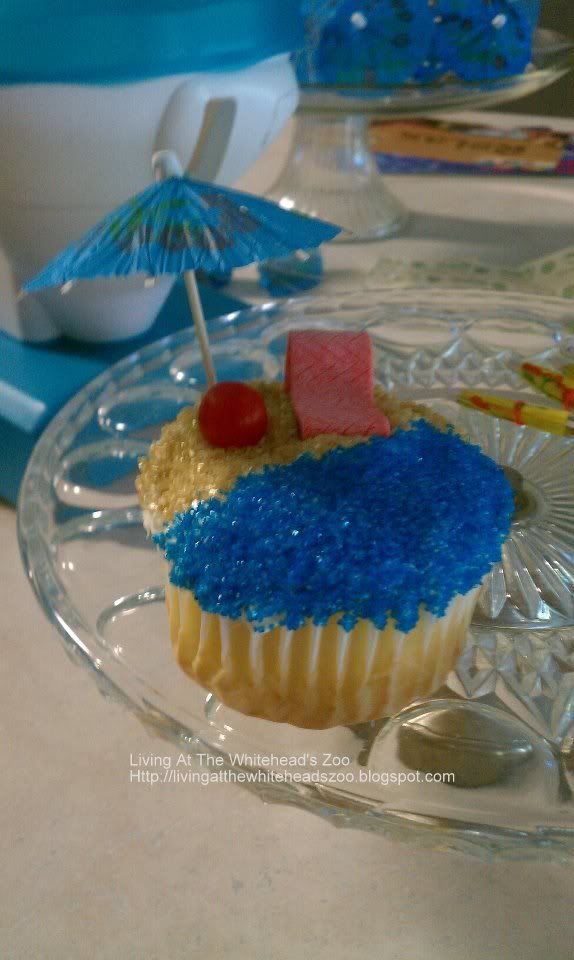 I can't wait to show you the super cute cupcakes my best girl J and I made for Miss E's Pool Party!
Of course we found the inspiration for these awesome cupcakes on
Pinterest
via
Family Fun
. They used striped gum which is very cute. We did not as you will see in the photos.
First, Miss J made cupcakes the large sized ones in pineapple, vanilla, and red velvet flavors. Yummy!
Then we iced them with cream cheese icing.
We set out a dish of blue sugar and gold sugar. I wish I had taken a photo of this step but...chasing a small child and decorating cupcakes well you know. I'm not sure we'll be invited back he found a marker and wrote on the furniture. AAH. I must say Miss J. was a great sport about it much more so than ME who wanted to grab him and run .
Dip 1/2 of your cupcake in each color and it really is that
EASY
. We were worried this would be messy or not turn out . It seriously only took a few seconds to do all of the cupcakes.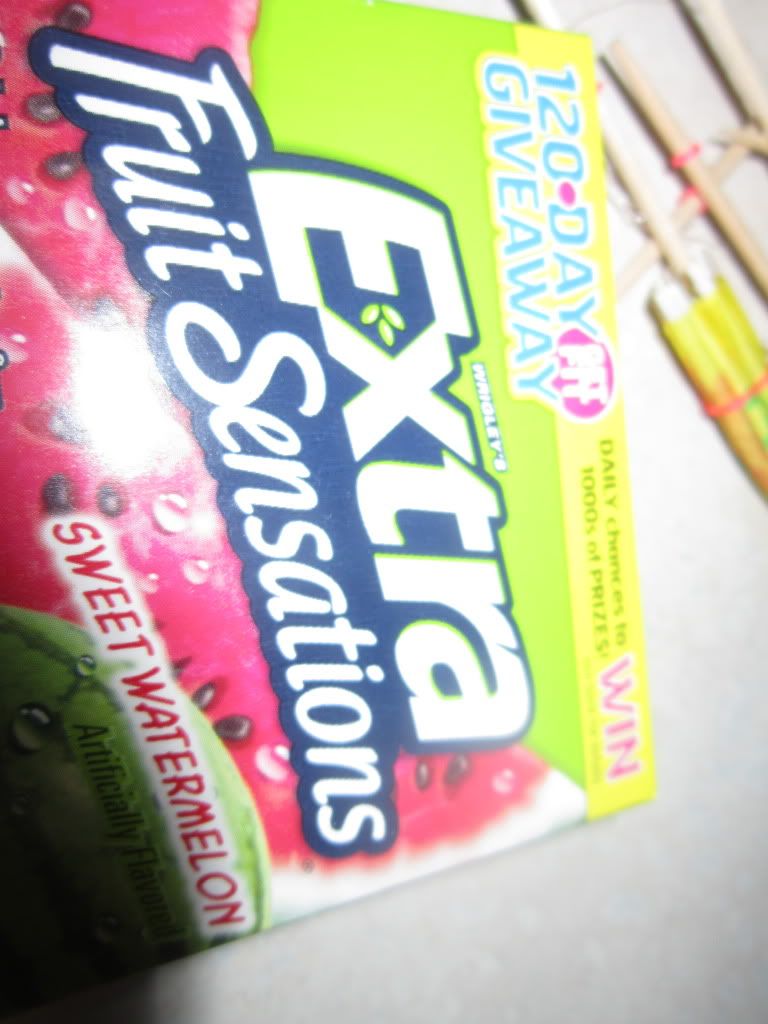 Next you need Gum and Red balls. Above is what we used. Unwrap your gum and break the pieces in half and that gives you enough for 2 cupcakes. Or you can lay them flat and have 2 towels on your cupcake. We did that sometimes too. The cherry sours are the beach balls.
Now place them on your cupcakes and stick in a small umbrella.
There you have it super cute party cupcakes!
Have you made a super cute cupcake? We want to know about it.
Leave me a comment!