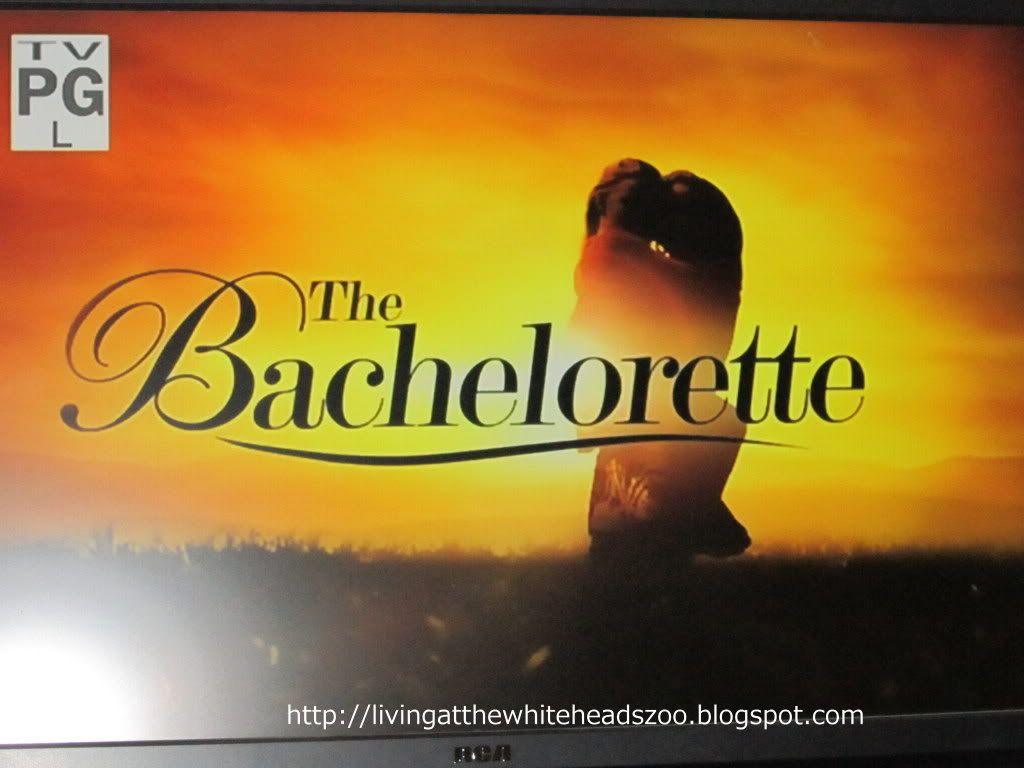 Well bah humbug the lovely Emily sent my Florida Boy Joe (one of my top 3) packing in episode 2.
Date card #1 this week
Ryan Be my King in the Queen City
Ryan starts off saying ,"my pastor always said if you treat a woman like a Queen then she'll
treat you like a king " Aww!
I am really liking how this season seems to be more real. On their date Emily and Ryan baked cookies, do errands in Charlotte and see some of what Emily's real life would be like . Is Ryan step Daddy material? I'm really glad that Emily left Ryan in the car and isn't going to be introducing Ricki to all of these men.
Next they go to dinner where Emily has a surprise for Ryan. She starts off with some tough questions.
Ryan tells Emily he is all about the chase. Red flag alert ! He also ask her will she let someone really come into Ricki's life. He would not want to be a difference in her kid and their kids. Good Question Ryan! They end it dancing to Gloriana. Sweet? To Sweet?
Ryan gets a rose!
Moving on to the Group date we have the Muppet's. Yay, Kermit, Miss Piggy and Fozzie.
The lucky winners of the group date are Alejandro, Nate, Tony, Michael, John, Jef, Charlie, Kyle, Chris, Aaron, Stevie, Kalon, and Alessandro. The Muppet's and guys are performing to raise $ for the Ricky Hendricks Intensive Care Hospital at the Levine Children's Hospital.
Charlie tells Emily how he is not sure about getting on stage and how difficult a time he may have. He is still working on his speech and rehabilitation after his accident. Way to go telling her how you feel Charlie! Emily says no problem and switches him to a group singing part. But he ends up getting called up with Miss Piggy. We were all so happy for Charlie when he did a great job with it. Emily says she felt like a "Proud Mama"! Emily give that boy a rose!
Kalon shows what a horses patottie he is in the pool. Wow, can you say insert foot into mouth. Hopefully, Emily sees through this one soon. Sheesh. I think Kalons going to be the one everyone hates this season.
Date #3
Joe gets the Awesome date from this episode. When they go by jet to the Green Brier in West Virginia . Can you say beautiful. It is pretty clear that Emily grew up not having to worry about money . It looked like a really lovely place. I loved Emily's dress for this date. Unfortunately, Emily says there just is No spark and sends him home. No rose for Joe.
Here is who got the rose ~
*Kalon
*Arie
*Michael
*Nate
*Sean
*Ryan
*Jef
*Chris
*Doug
*Travis
*Tony
*John
*Alesandro
*Charlie
*Alejandro
and the final rose tonight goes to
*Stevie
Whats up on Bachelorette #3 ?
~ Date Cards say
Love is a wild ride
~Emily
Let's Play
~Emily
Love is a steady climb
~Emily
we'll see Monday 5/28.
What do you think will Emily find Love this season?
Do you read the spoiler alerts or hate them?